Buying Direct from Farmers Popular in Pandemic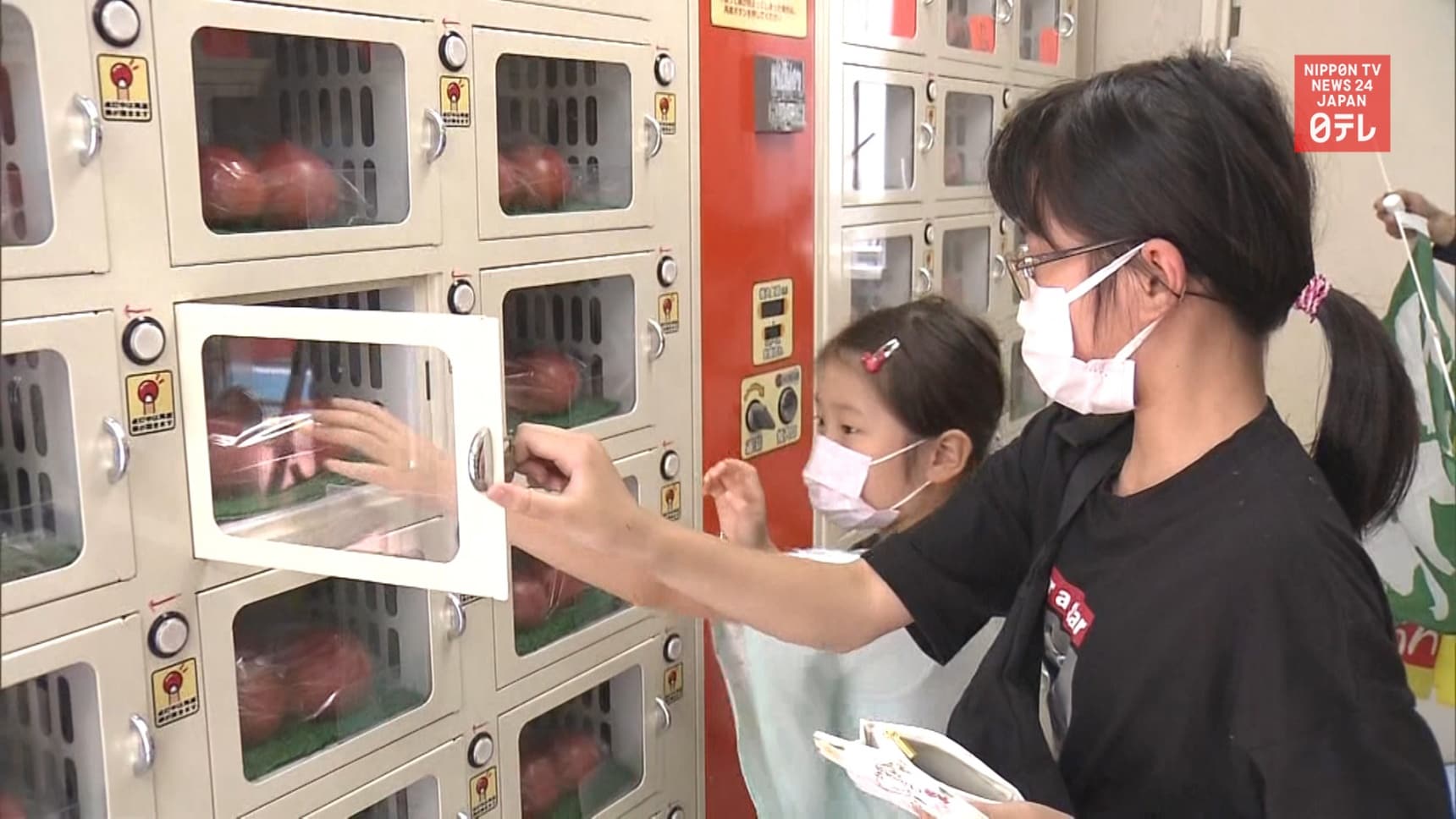 A farmer is harvesting ripe tomatoes in a greenhouse in Edogawa Ward. She wipes them gingerly and packs them in a plastic bag. The destination is a direct sales facility where consumers can buy vegetables from an automated vending machine. The tomatoes cost 350 yen per pack. Other produce sold here include onions and eggplants.

A shopper said it's great she doesn't have to line up at the checkout counter like at a supermarket. Another said she thinks the system is safe. Customers can shop without coming into contact with store clerks as the facility is unmanned.

Sales increased 2.5 times compared with before the spread of the novel coronavirus. The farmer said the vegetables sell out in about an hour so she has to pick them and replenish the vending machine several times a day.

In Tokyo's Itabashi Ward, a farmer has set up a sales stand. There's a list of vegetables like carrots and zucchinis but no products in sight. The farmer takes orders from customers and goes to pick them from the adjacent field. They're as fresh as they get. A customer says it's great that he can buy vegetables that are just picked.

Those who wish could harvest their purchase themselves. The farmer said some families bring their children to experience picking vegetables, avoiding public parks which are often crowded. He said the number of customers has tripled after the coronavirus pandemic.