Aomori's Hirosaki Park Reopens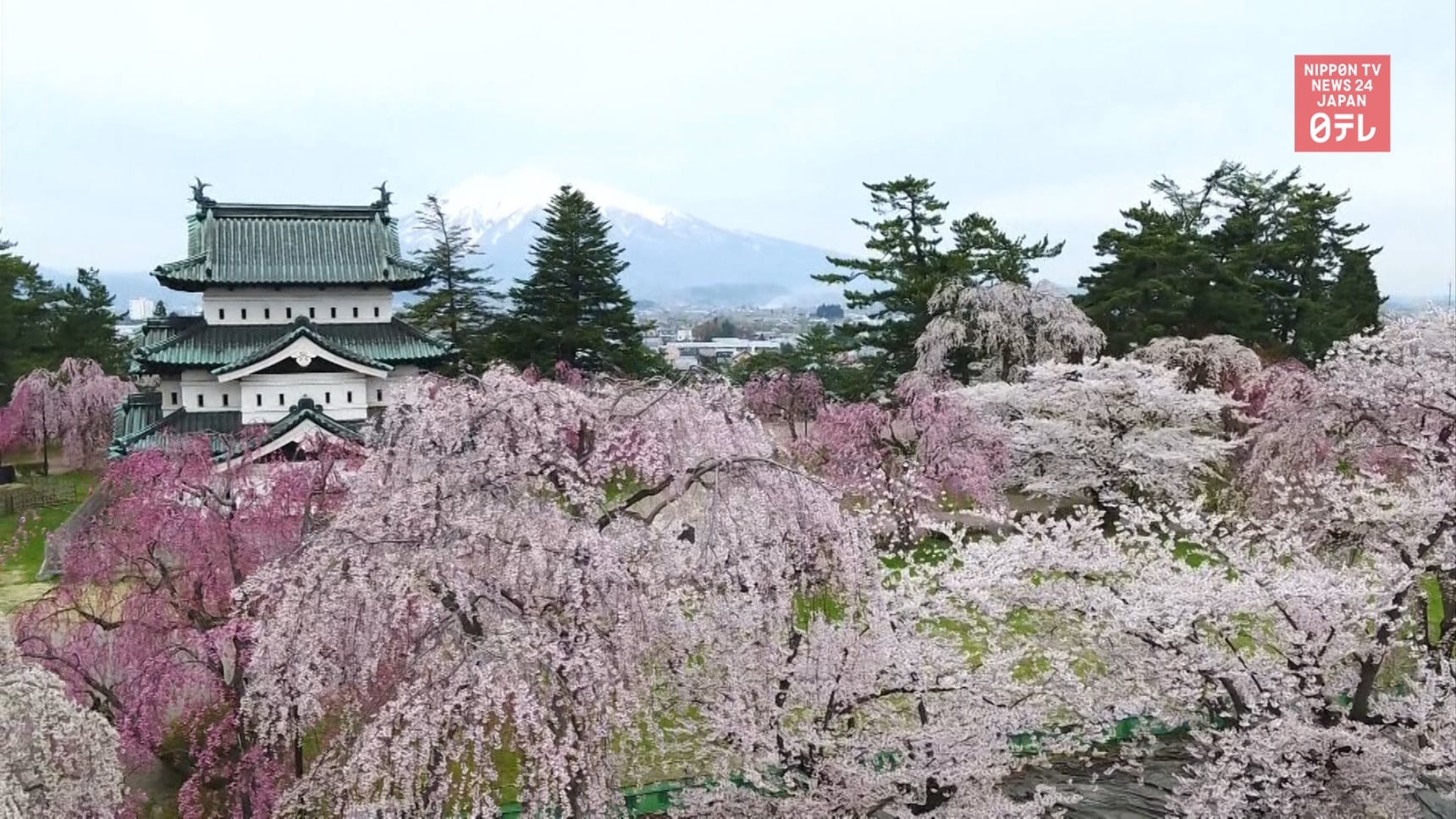 A landmark park in northern Japan, famous for cherry blossoms, reopened on Monday. Hirosaki Park was closed for 38 days as part of efforts to prevent the spread of the novel coronavirus.

This year, local officials canceled the annual cherry blossom festival, which attracts over 2 million visitors every spring.
As a result, the 2,600 cherry trees comprising 52 varieties bloomed and scattered without anyone viewing them.

Visitors are elated with the reopening of the park, which comes in response to the government's lifting of the state of emergency in 39 prefectures, including Aomori.