10 Cool Things to Do in Tokyo
5. Rock Out at an Idol Concert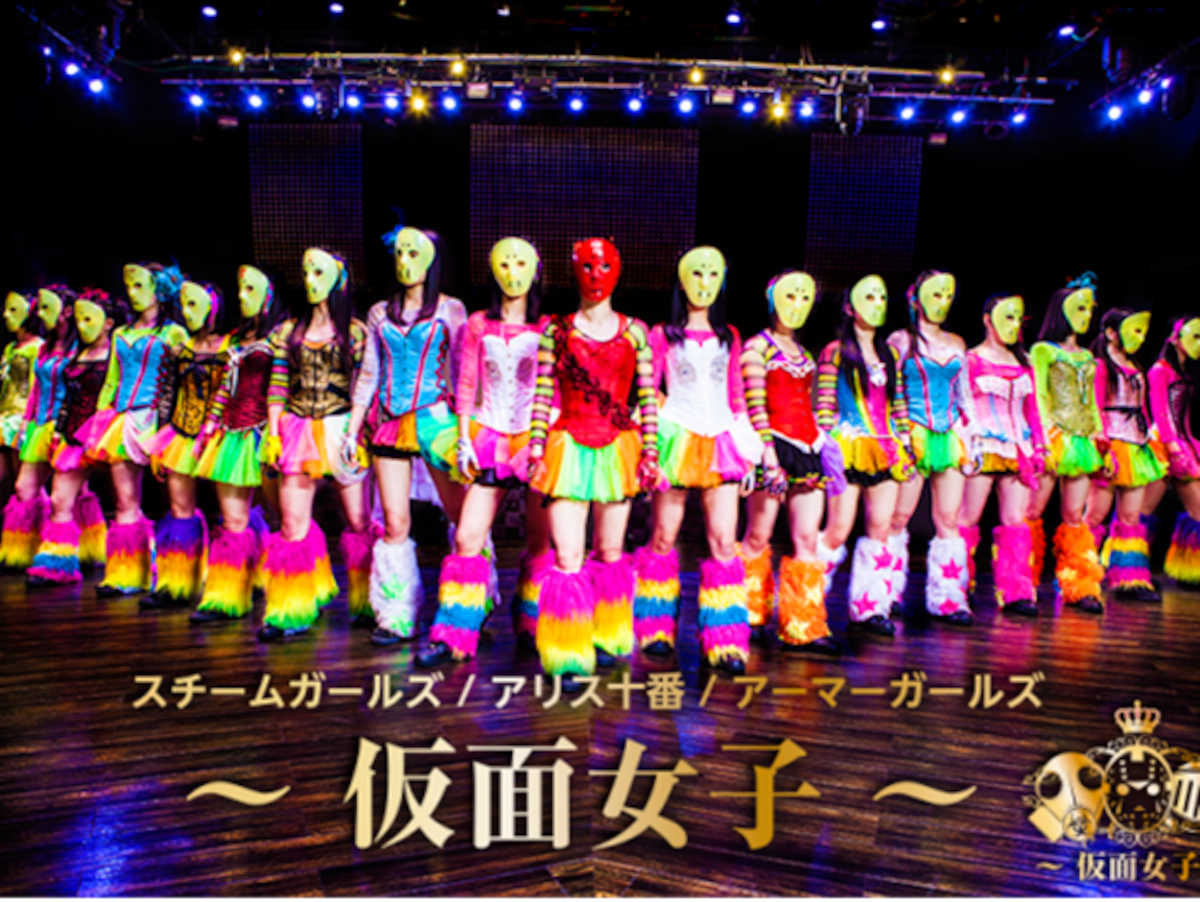 Japan's love of idol groups, in particular the unbelievably popular all-female AKB48 ensemble, is well-known. There are tons of similar groups of young starlets who sing, dance and shine with cuteness all across the country, and they have been an enduring feature of the country's popular culture since the 1970s.

One of the more intriguing offshoots of this phenomenon is the "chika idols" (underground idols) who usually theme themselves far more outlandishly than the famous performer groups. In Akihabara you can get tickets to daily concerts performed by these subculture princesses. From ensembles that perform while wearing Friday the 13th-style hockey masks and carrying chainsaws, to Wizard of Oz-inspired groups and even armor-covered lasses, this is a show that can't be missed. Be sure to keep an eye on the audience, too, to see the rituals and dances of hardcore fans.
4. Have Dinner Overlooking Senso-ji Temple
Asakusa, with its dramatic temples and traditional streets, is a popular spot for visitors to Tokyo. One of the best ways to experience the charming spot is after dark, when the crowds have left and Senso-ji Temple is brilliantly lit up. For an extra-special experience, we recommend having dinner at the Asakusa View Hotel, where you can gaze over the evening landscape from above.
3. Robots, Courtesans & Drag Queens—Oh My!
Tokyo is a city that never sleeps and knows how to have a good time! The Robot Restaurant in Shinjuku has attracted attention since it first opened in 2012, and continues to fascinate, confuse and amuse visitors from around the world. Expect live drumming, giant robots, crazy animatronic animals and a cast of energetic dancers, all drenched in lasers and glitter. Another fun option is the high-quality cabaret performances, which often combine a mix of drag performances, traditional Japanese themes and sparkling dance numbers. With free-flowing drinks and surprisingly good food, this is a great option for a night out in the Big Mikan.
2. Meet the First Non-Japanese Geisha
While not for the faint of wallet, you can step into the hidden world of Japan's iconic entertainers with Sayuki, the first non-Japanese woman to debut as a geisha. A once-in-a-lifetime experience, wine and dine in a traditional ryotei (high-class Japanese restaurant) while chatting with Sayuki and her geisha sisters, then watch elegant traditional dances performed just for you or your private group.
1. Have Dinner with a Sumo Wrestler
Learning about Japan's national sport from a professional sumo wrestler over a yummy dinner of steak is certainly not an everyday experience, even for Tokyoites. Share a meal with one of these powerful athletes (accompanied by a translator, of course) and get all the gossip about the high-stakes world of sumo from the horse's mouth!