Japanese Cocktails for Your Online Happy Hour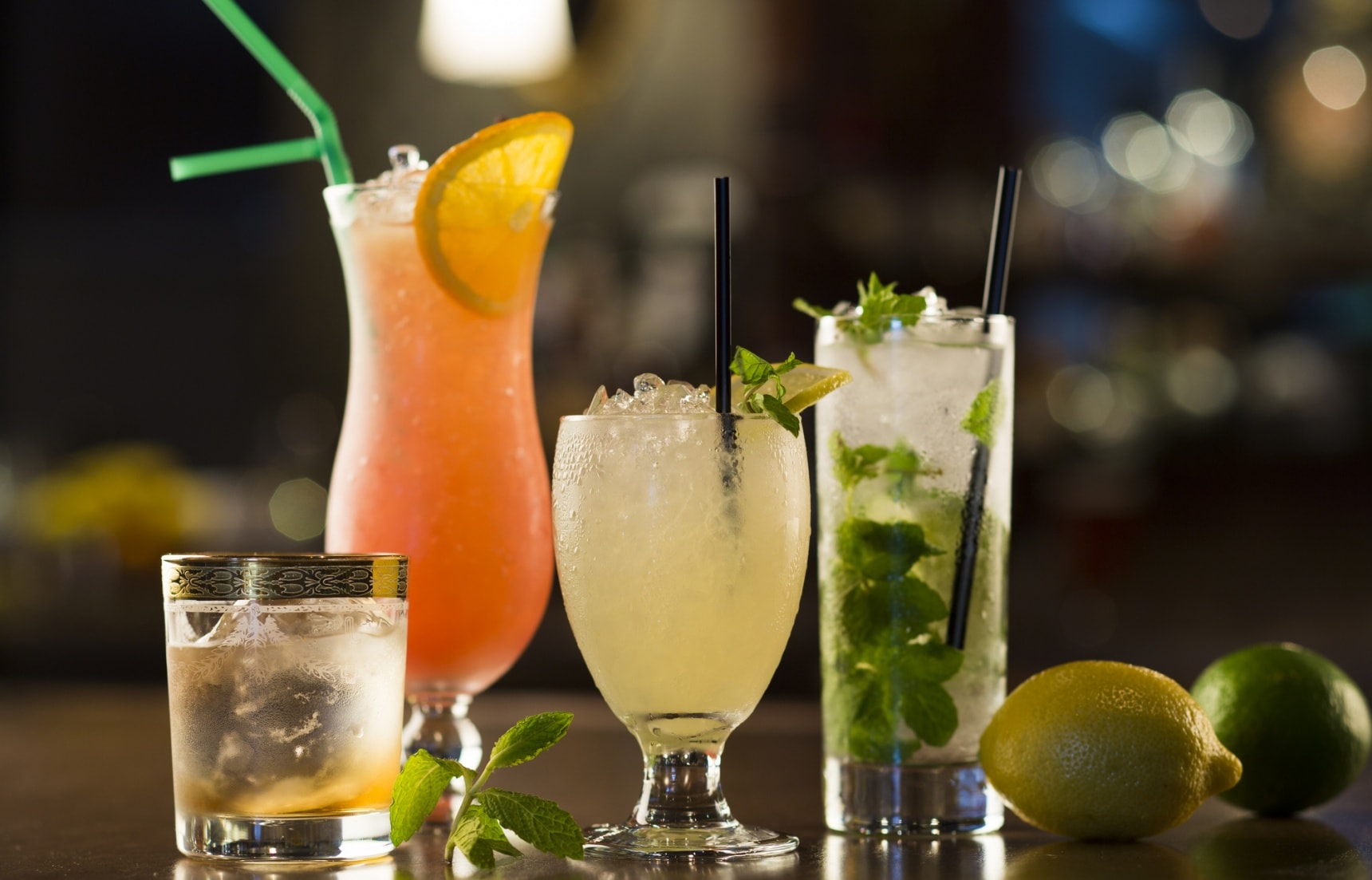 Going for a nomikai (a drinking party) at an izakaya with your friends and colleagues is a monthly (if not weekly) part of Japanese life. So perhaps it's not surprising that with calls for "self-restraint" and people staying home, it wasn't long before a new word was born: on nomi, which means online drinking!
As a testament to human creativity, grabbing drinks with your friends has moved to the realm of Zoom meetings or Messenger video call. There are endless ways in which you can get creative with your nightly choice of tipples. Here are some simple cocktail ideas to lubricate your imagination, and add some Japanese flavors to your next online happy hour!
Kahlua Matcha
Are you a tea or coffee person? Why choose? Suntory launched Kahlua Matcha in Japan in 2016, and has combined the best of both worlds! Mix one part kahlua with three parts of milk and add extra matcha powder—perhaps from Uji, one of the most famous matcha regions in Japan—if you're after a more intense flavor. We can all agree that the best matcha lattes are alcoholic matcha lattes.
Umetini
Umeshu—sweet plum wine—is delicious enough to drink as it is on the rocks. For those who prefer their drinks on the drier side, it is often cut with carbonated water. And for those who prefer their drinks on the drier and stronger side, there's the umetini. The recommended ratio is 7 parts umeshu to 3 parts gin (or vodka, if that is your preferred style of martini), but adjust to your tastes. Some people also add a dash of lemon juice too. In the past couple of years, craft gin has seen a boom in Japan with local distilleries using botanicals that reflect the terroir, so get adventurous!
Oolong/Ryokucha Hai
Give teatime a new meaning! Oolong tea or green tea cocktails are common features on izakaya menus, and they are easy to make with things you likely already have at home. The classic recipe is 4 parts shochu to 6 parts tea, but of course mix to your preferences. Remember: as well as there are many kinds of tea, there are many kinds of shochu, from potato to barley, so this cocktail has high experiment potential. Feel free to swap out the shochu for vodka too, if you have a preference.
Lemon Sour
One of the most popular cocktails in Japan, and always a refreshing way to kick off an evening, the lemon sour is a classic. A combination or shochu, soda water and lemon juice, this drink ranges from sugary canned versions to proud house special concoctions using freshly squeezed lemon juice. It's time to channel your inner kodawari (roughly translated as dedication or obsessive attention to detail) and perfect your own version! The lemon can also be easily swapped out for other Japanese citruses, including yuzu, sudachi and shikuwasa.
Sake + Melon
Nihonshu, Japanese sake, is often overlooked as a cocktail ingredient or even as a straight drink. If it's something that you haven't had a chance to try much of, you've been missing a trick—it can be combined with almost any fruit with delicious results, especially if you pick a fruit in season! Supermarkets are soon to be flooded with melons, so get your recipe prepared. Mix melon juice with any dry (karakuchi・辛口) sake, dust the side of the glass with salt and serve with satisfaction. Bonus: save half the melon, pour in some sake, add a dash of lemon juice, and freeze for an alcoholic iced treat!