Frozen Pants Stand on Their Own!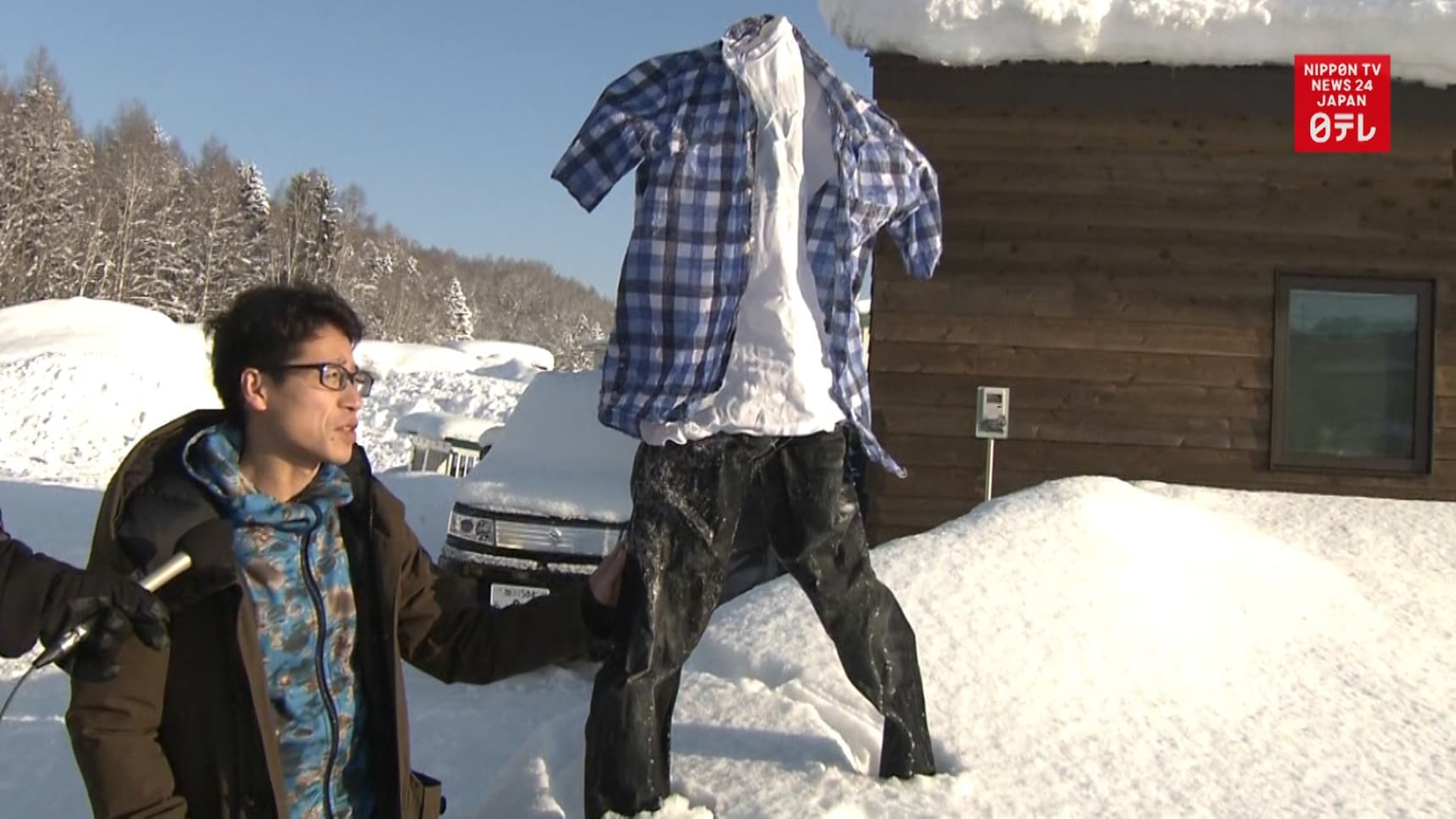 Asahikawa was -30°C, the coldest this year anywhere in Japan. Sapporo got 41 cm of snow overnight, leaving a total of 79 cm on the ground. Sapporo Snow Festival organizers last month worried they would have to cancel because there wasn't enough snow. Surprisingly, the sculptures were covered in so much snow as to be recognizable, and festival organizers spent the morning cleaning them off.

With ski season in full swing, the added snow is helpful. But with such extreme temperatures, visitors are cautioned to dress warmly to stay safe.