A Foodie's Guide to Three Tokyo Neighborhoods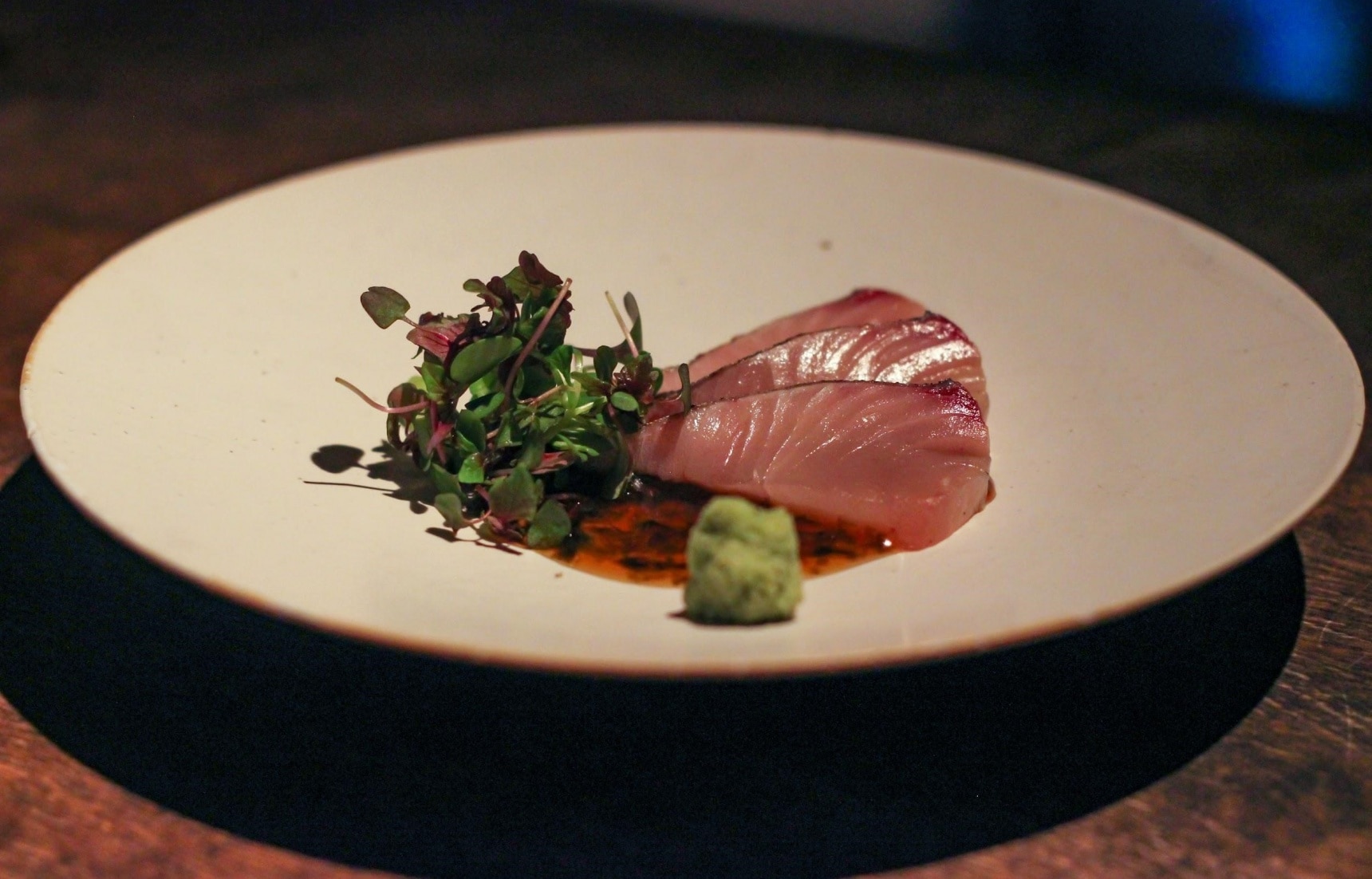 Japanese food has been increasingly in the global spotlight, not least because its national cuisine, washoku, was added to UNESCO's Intangible Cultural Heritage List in 2013. Not sampling the variety, quality and unique culinary creations during a visit would be to miss an integral part of local culture, both traditional and new.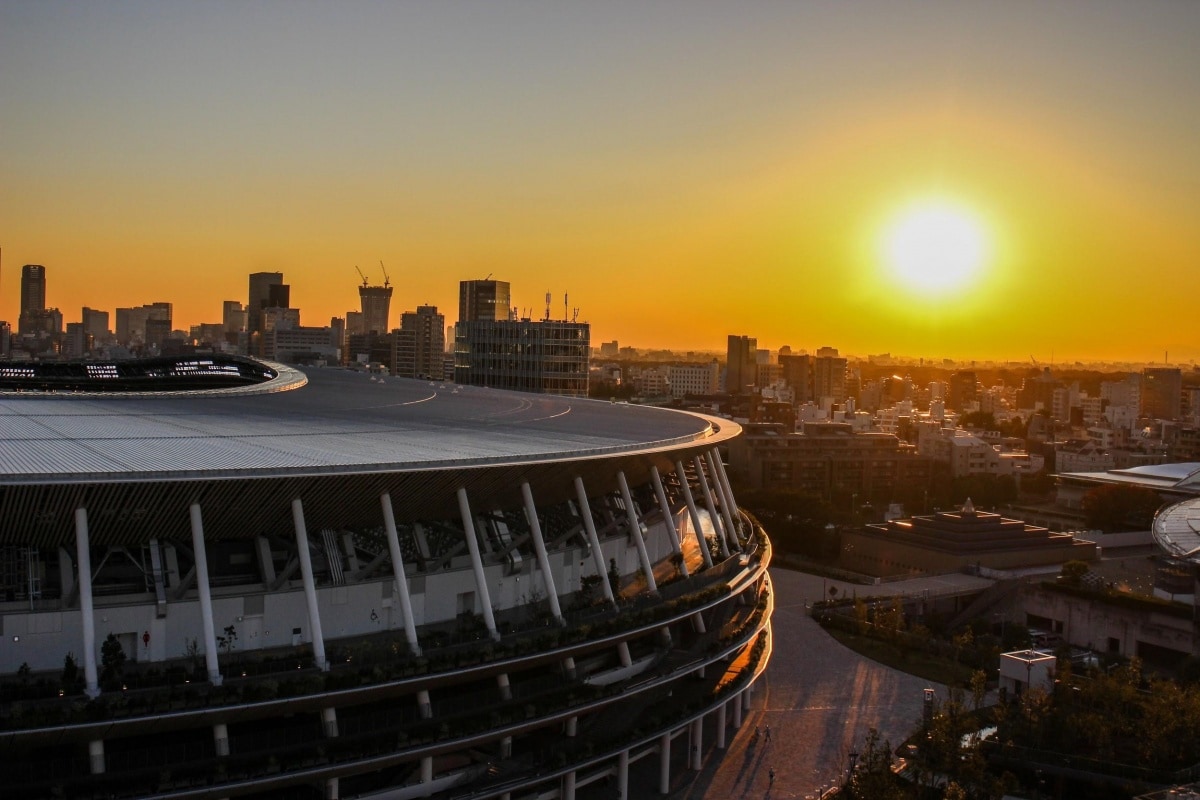 Located in the heart of Tokyo, Mitsui Garden Hotel Jingu-Gaien Tokyo Premier provides not only a perfect base to take advantage of the city's vibrant food scene, but also to appreciate the city's rich and contrasting tapestry. With stunning 360-degree panoramas that extend as far as Mount Fuji, your gaze will sweep over the dramatic skyscraper district of Shinjuku next to the lush green of Shinjuku Gyoen National Garden, before coming to settle on an unrivalled view of the new Olympic stadium. Mitsui Garden Hotel Jingu-Gaien was born from these surroundings, from the Olympic swimming pool-inspired communal bath to the striking use of Japanese cedar throughout its design.
Begin each day of your stay with the sumptuous breakfast buffet that boasts a wide choice of freshly baked bread, sumptuous cheeses, ham roasted in the kitchen's wood fired kiln and made-to-order eggs Benedict. Perhaps sip a fresh smoothie while contemplating your plans for the day, and—for the dedicated gourmets (like us)—your next meal.

You'll be staying a stone's throw from three very different yet unmissable neighborhoods that conceal many gastronomic delights. We've designed you a three-day itinerary that frames some of the best sights of the area with some of the best tastes.
DAY ONE: GAIEN
Meiji Jingu Shrine & Yoyogi Park

Start by breathing in one of Tokyo's most popular green spaces. Yoyogi Park has the appeal of being an accessible place for everyone: people get together here, whether its families having picnics, owners walking their pets, or someone on a stroll, enjoying the atmosphere of the area. A famed cherry blossom spot in spring and home to golden ginko trees in the autumn, the park also boasts ponds and fountains, and a rose garden.
Head over to Meiji Jingu Shrine next door. The entrance is marked by a large torii gate and seemingly leads you into a different world—you'll proceed along a tranquil, tree-lined path that blots out the surrounding city. Dedicated to the souls of Emperor Meiji, the first Emperor of modern Japan, and his wife Empress Shoken, the shrine is one of the most popular in the city, welcoming more than 3 million visitors for New Year celebrations. It is also worth stopping by the recently opened Meiji Jingu Museum. Designed by Kengo Kuma, renowned architect who was commissioned for the new Olympic stadium, the building exhibits his trademark use of wood and blends seamlessly into the surrounding woodland.
Refuel at Bread, Espresso &

After some early morning sightseeing, it's time to give those energy levels a boost. Bread, Espresso & does exactly what it says on the tin, and does it very well indeed! They aim for that Italian vibe—their sandwiches offer a choice of ciabatta and focaccia with fillings that include prosciutto, coppa and parmigiano reggiano. All of these are on display in a glass cabinet almost as if you'd walked into an Italian café.

Something intriguingly different is behind a large glass window at the back of the store. Here, staff in the kitchen can be seen churning out row upon row of the store's signature soft, buttery loaves known as "Mu." These are on sale at the front of the store, along with other tasty breads and pastries for takeout. But for those who want something a little unusual and representative of modern Japanese tastes, order the dish from which the store takes its name. A thick slice of bread, lightly toasted, is served with vanilla ice-cream, slowly melting, topped with a special espresso sauce and caramelized walnuts. It's a masterpiece that expertly stays on the right side of sweet. Perhaps the café should be retitled Bread Espresso & Bliss.
Absorb International Art at the Watari Museum of Contemporary Art

Once suitably energized, it's only a short stroll to the Watari Museum of Contemporary Art (also known as WATARI-UM), which epitomizes modern gallery design—think white walls, lofty ceilings and exposed concrete. Our visit coincided with the first large-scale exhibition in Japan of renowned French artist Philippe Parreno. His work focuses on experience as a medium with the exhibition as a scripted space in which events unfold; WATARI-UM's airy, multi-storied layout was a perfect match with the theme. The ground floor of the museum is home to a shop full of art-related paraphernalia and postcards, greeting cards and even stylish coffee pots, and the basement hosts an art bookstore with a nostalgic air, wooden shelves piled high and accessible only by wooden ladders.
Teatime at Urasando Garden

One of the charms of Tokyo is the ability to be among crowds in a busy shopping district one minute and be strolling a peaceful street the next. You might easily walk by Urasando Garden. In fact, it looks so much like a charming, old house, it takes some confidence to stride up the side street and step through the wooden gates. Once inside though, you'll discover the first floor is home to a few small counters selling different refreshments, furnished in a modern yet rustic manner that encapsulates the simplicity of the concept: like a miniature food court, everyone can order from different stalls and sit together on the communal benches.
This is definitely a place for afternoon tea and sweets. Mikan Club serves up the seemingly impossible raindrop cakes called mizu shingen mochi, a photogenic riff on the classic dessert warabi mochi. Ujien has various kinds of tea, including matcha and houjicha that can also be enjoyed in carefully crafted parfaits; and Rizo Lab dishes up mountains of Japanese fluffy soufflé pancakes, which, as a bonus, are also gluten-free! Don't forget to take a peek at the pop-up space upstairs where, depending on the week, you might find Japanese crafts or fashion designers selling their work.
Boutique Browsing on Cat Street

Omotesando is one of the best shopping areas in Tokyo, and it's impossible to stroll the streets without finding your eyes and then your legs drawn into the dazzling stores—its high-end brands include all the usual suspects for those who are looking to shop 'til they drop. Don't miss the affectionately-called Cat Street nearby, a pedestrian-friendly alley lined with charming street lights and trees, and of course trendy shoppers (it's more a catwalk than anything to do with actual cats). The street winds past large brands, vintage boutiques and an array of outdoor gear stores in an eclectic mix. Many shops are hidden down side alleys or on the second or third floors so take your time to explore.
Dinner at Eatrip

In Japanese there is the term kakurega, which refers to a hideaway or retreat. For your final adventure of the day, you'll visit a perfect example. The sign for Eatrip is barely perceptible from the street. A narrow stone path leads you into rooms filled with natural foliage and framed by wide windows that transform it into a garden than an indoor space. It's the perfect stylish-yet-casual venue to unwind after strolling through busy shopping streets.

The restaurant focuses on locally-sourced, organic ingredients and the menu changes daily depending on what it receives from its network of farmers. A mid-October visit begins with a monaka, a traditional Japanese wafer casing, filled with a black fig and hazelnut paste, which sets the tone for the fresh and seasonal produce that is to follow. An appetizer platter includes an enticing pumpkin hummus, and ricotta cheese is paired with grapes in a taste and textural adventure. A particular highlight, however, is the chestnut and mushroom soup, deep, earthy and with complex tones enhanced by a coffee aroma. This is followed by sautéed sea bream and grilled chicken, both presented like works of art. For dessert, we decide to finish as we begin—sampling more figs, this time as a beautifully light galette with cream.
DAY 2: AOYAMA
Browse Artisan Handicrafts at Spiral Market

Once energized from the hotel's expansive breakfast buffet, it's time to explore, and Spiral Market is an essential stop. More a cultural rather than a retail space, the lobby holds a treasure trove of stylishly designed and beautifully crafted items from jewelry to leather and woodcraft. Head further into the building and you'll come to perhaps the pinnacle of the space, and certainly its namesake—a striking spiral staircase which encircles rotating art exhibitions with detailed bilingual guidance. Follow the stairs up to the second floor and you'll arrive at the store for the Spiral Market's original +S brand. Similar to Muji through its veneration of simple aesthetics, it employs the concept of "eternal designs" to its miscellaneous goods for everyday life, from hats and bags to crockery and home decorations. The well-stocked stationary and greeting cards section is also a great way to complete your gift shopping all in one go. Exit the other side and you'll find yourself in windowed gallery with seats angled for a great view onto Aoyama-dori. Feel free to engage in some people watching—it's definitely designed for it.
A Refreshing Soak at Minami Aoyama Shimizu-Yu

After sightseeing and shopping, it always feels good to freshen up before dinner. Visiting a sento (a communal bath) allows you to do just that, as well as experience an important part of Japanese culture. Tucked down a street just off Aoyama-dori, Minami Aoyama Shimizu-yu has an unassuming entrance. Leave your shoes in a locker, buy a ticket from the vending machine, then exchange both at the counter for a wristband locker key. Unlike baths at guesthouses and many hot springs, you'll need to bring your own toiletries or buy what you need at reception.

The bathing areas are separated by gender. Simply leave your things in a locker, scrub up at a wash station and then you're ready to soak in the baths for some well-deserved relaxation. Ease into the hot water and feel any tension from walking the hustle bustle of the city drift away. There is a Jacuzzi tub with a variety of jets to choose from, and it's also worth taking a dip in the silk bath, which leaves your skin as silky smooth as promised. For an extra fee, guests can also enjoy the sauna, and for those needing a place just to rest, the lobby area offers seats, free Wi-Fi and even a milk vending machine!
Handmade Soba at Ryan

Refreshed, take dinner tonight at Ryan, which spotlights and modernizes Japanese dishes with flourishes of the familiar. A large dining-bar counter surrounds the open kitchen, revealing tantalizing sights of fish on the grill and fresh soba (buckwheat noodles) boiling in steaming pots of water. While you're pondering the menu, get a drink on order—perhaps a Japanese sparkling wine, but do ask for advice on the extensive sake list, which includes seasonal and natural varieties. As for how to approach the sheer variety of the chopstick-pausingly delicious dishes on offer, we recommend opting for a set course.
Ryan is the first Japanese cuisine-focused venture from Tysons & Company, known for their Western-style cuisine ranging from fashionable brunch spot Ivy Place or the Mediterranean-influenced Cicada. These influences are still present throughout the course menu. On our visit, more familiar dishes include a deep-fried spring roll and a breaded cutlassfish, perfectly crisp, with tartare sauce. These are interspersed with pillow-soft seared sawara mackerel and chawanmushi, a traditional egg custard, with matsutake mushroom and zuwaigani crab, accented by a yuzu citrus essence. The meal culminates with the buckwheat noodles for which the restaurant is renowned, containing a higher ratio of buckwheat flour to wheat (9:1) than usual. If you're visiting on a weekend or holiday, be sure to try the insaka soba—it's made with the whole buckwheat and have an even deeper flavor.
DAY 3: SHINJUKU
Blue Bottle Coffee to Start the Day

Begin at Blue Bottle for a little caffeine to widen your eyes for the sights of the city. Hailing from California, the company landed in Japan in 2015 bringing their light, minimalist aesthetics as a backdrop for their rows of baristas pouring drip coffee in a semi-theatrical display. The Shinjuku branch is no different, occupying an airy open space on the ground floor of the NeWoman shopping complex. Pour over fans can choose from the pricier and exclusive small lot option or pick a Blue Bottle blend. For those who prefer an espresso kick, there's a house blend and single origin beans on offer. Our tip: their mocha is particularly good—rich and chocolatey, without being too sweet. For the peckish with a sweet tooth, munch your way through crunchy granola or a cookie with a generous amount of chocolate chips.
Call in at Isetan Shinjuku for a Traditional Lunchbox with a View

Japanese department stores are almost a theme park in themselves with their extensive and visually intriguing arrays of goods. A visit to Isetan's Shinjuku Store can become an unexpected adventure, as the store regularly holds themed fairs for domestic and imported produce, alongside other pop-up events. Head to the depachika on the basement floor for a true foodie's paradise. As well as counters of exquisite edible gifts displaying the best of wagashi (traditional Japanese sweets), the delicatessen section is dazzlingly vast and colorful. Here, you can purchase a bento box, a lunchbox often with rice and colorful seasonal ingredients, which is as beautiful as it is tasty. Either venture up to the rooftop garden to sit and enjoy the view and greenery, or head a few paces away for a picnic at your next destination…
Admire the Beauty of Shinjuku Gyoen

While cherry blossoms and red maples are in abundance in spring and autumn, it doesn't matter when you visit Shinjuku Gyoen, as strolling the 144-acre space is always a rewarding experience: the open fields of the landscape garden that invite picnics, the dappled reflections of leaves in the ponds, the sculpted hills with dwarf pine trees dotted around like umbrellas. All of this is marked by the stark backdrop of skyscrapers behind, a contrast that encapsulates the importance of having a beautiful space for nature so central in the city. Stop by the botanical greenhouses to be amazed at the sheer variety of species from waterlily to cacti. For gardeners or those interested in botany, snap a picture of any plants or flowers of interest and head to the information center where staff can help you to identify them. It is easy to while away two hours or more, strolling around and just soaking in the green.

Photo courtesy of Shinjuku Gyoen National Garden Management Office.
Drinks and Tapas at Sake Stand Moto

Located in the basement of the Hakuho Building, it's easy to miss the entrance to this hidden sake bar. Certainly, heading down the quiet, dimly lit corridor feels a world away from the bustling Shinjuku streets outside. Part of the Moto group, Sake Stand Moto is a standing bar that also offers impressive small plates. Open from 3 p.m., the store attracts a steady stream of customers that gather around its narrow U-shaped counter to enjoy seasonal and classic sake. We recommend starting with a sake tasting set (nomi kurabe setto) to try an array of flavor profiles, and then consult with the staff for your next round. Moto's lineup extends way beyond the menu so feel free to peek in the cabinet and ask about anything that catches your eye. On our last visit, we tried a special version of a muroka nama genshu azakura from Akita Prefecture that is only available from 14 sake retailers in the country (so we were proudly told), and its fresh taste was so good it warranted a full-sized glass of its own.
There is far more than just drinks on offer—try the highly popular cheesy potato salad and the seasonal sashimi, which the chef slices up in front of your eyes. Absolutely don't miss the chidorisu kakuni—pork belly stewed to melt-in-the-mouth tangy perfection in a special Kyoto vinegar. For those who prefer a sit down experience and a more extensive food menu, head to sister store Know by Moto, which is only 5 minutes' walk away.
A Jazzy Nightcap at the Pit Inn

On the basement floor tucked down a side street Shinjuku's Nichome district lies one of Tokyo's premier jazz venues—the Pit Inn—with an old-school vibe that makes for a great way to spend a nostalgic evening after rushing around the modern city. Originally opening in 1965 with the unusual goal of becoming a coffee shop for car lovers—hence the name—it evolved into a jazz club with afternoon and evening performances, and moved to its current location in 1992.

Head down the stairs, order a drink (perhaps a whisky?) and take a seat. Although the act changes from day to day, on our visit we were lucky enough to catch the radically avant-garde Shibusashirazu Orchestra. Somehow 27 members are crammed into and around the stage, including three drummers, an electric violinist, and Butoh dancers painted white alongside modern interpretive dancers (think neon-colored costumes and giant bananas as props). The overall effect is highly entertaining and gets everyone swaying appreciatively. And it encapsulates why the Pit Inn has become such an iconic venue—the experience is music-centric and absorbing, the crowd serious about jazz.
Say Goodbye to the City in Style

Before you leave, make sure you take a trip up to the hotel's rooftop lounge and terrace for one final breathtaking view over Tokyo. Stretch out on a comfy seat, feeling relaxed, refreshed and knowing that you tasted the best of both the city and its cuisine.