Lawson Teams Up with Uber Eats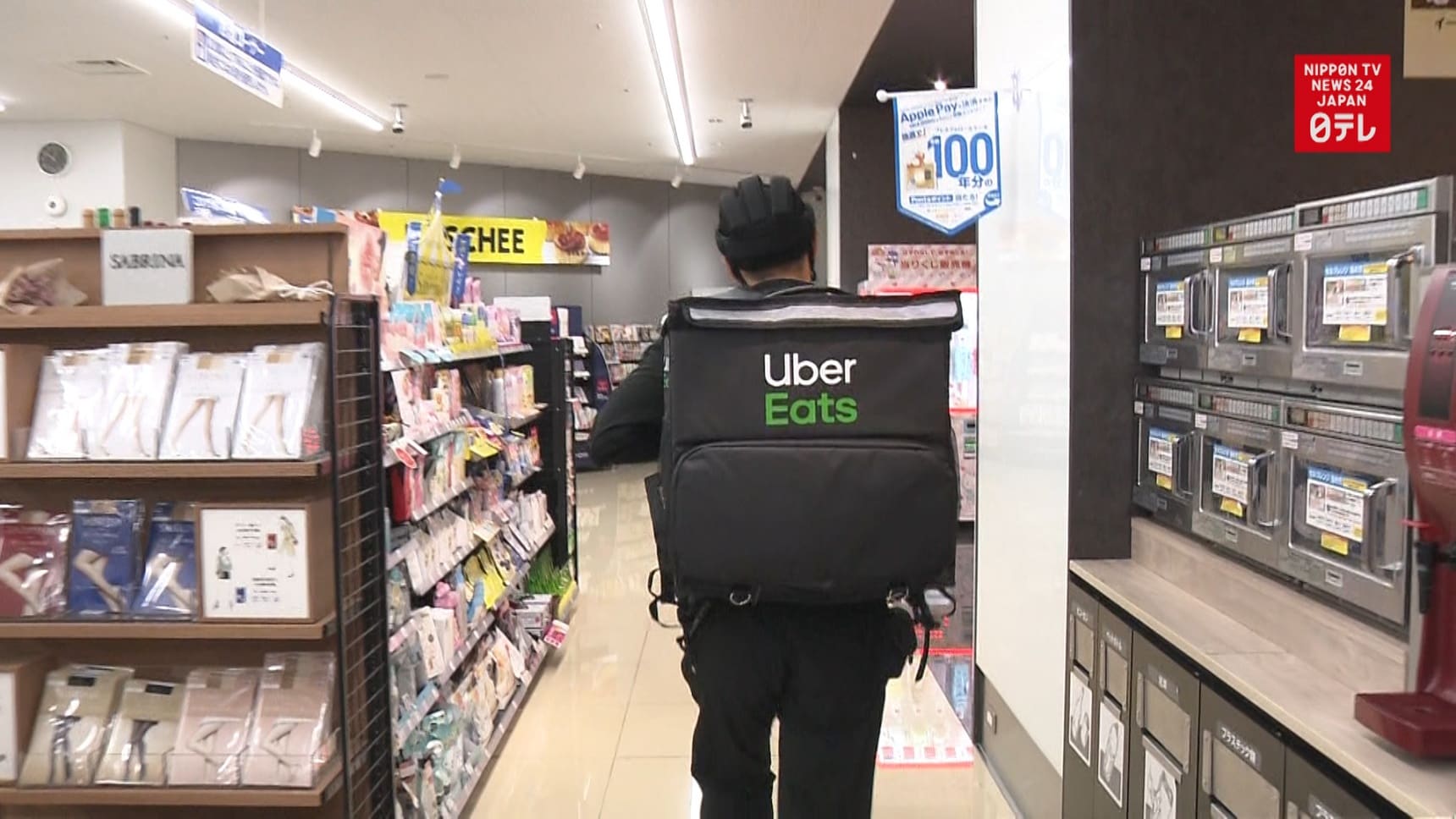 Convenience store giant Lawson will work with Uber Eats to deliver their products on a trial basis. It's the first convenience store in Japan to join forces with the delivery service.

The U.S. ride-hailing giant will deliver everyday items like soap and tissue in addition to food. Lawson hopes to provide more options to customers who cannot physically come to their stores. Japan's food delivery industry may further expand when the consumption tax goes up to 10 percent in October.

Consumers will be able to enjoy delivery from the same restaurants at a reduced tax rate of 8 percent. Lawson's trial with Uber Eats will run through November.