Discovering Sushi on the Odakyu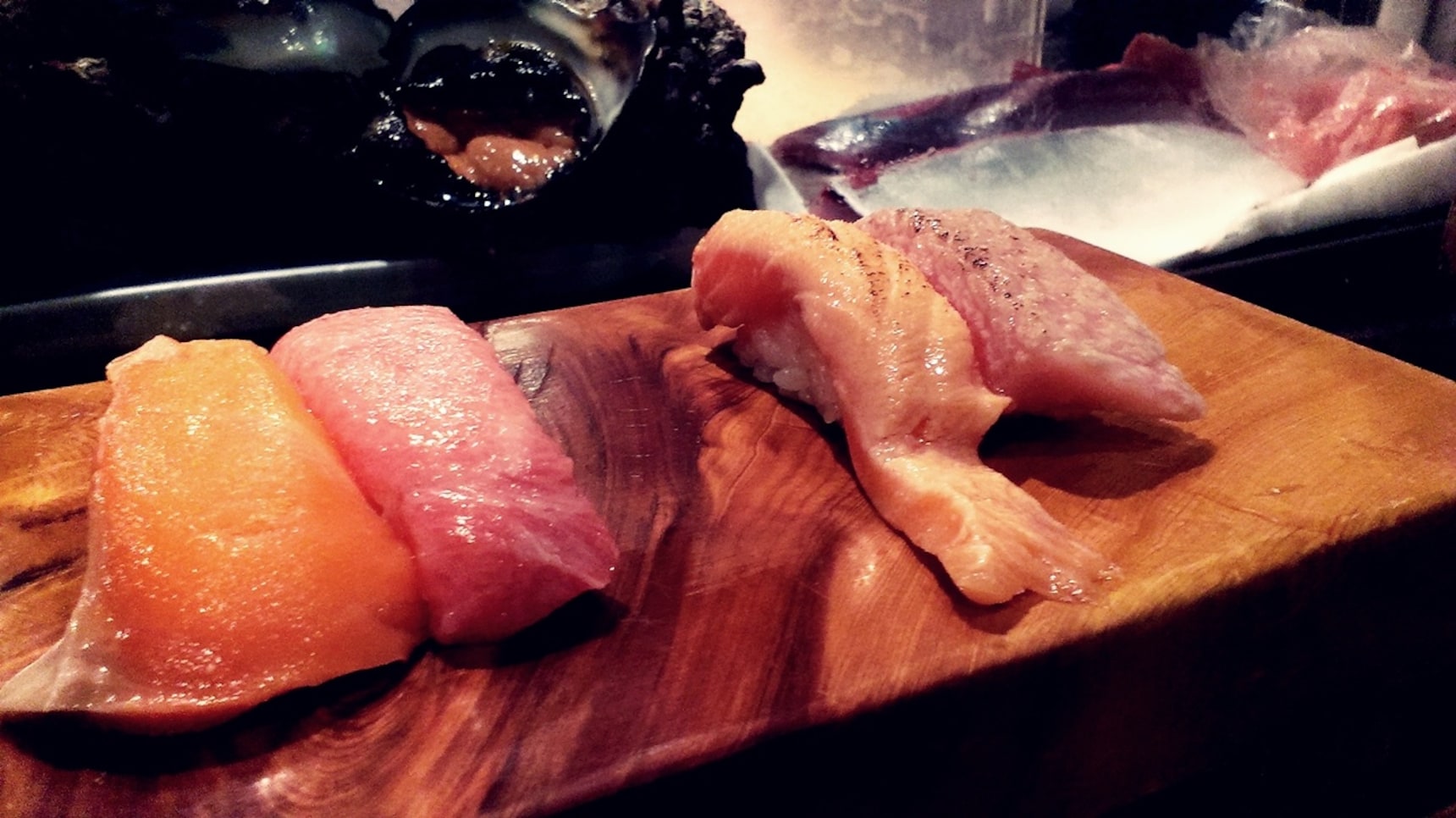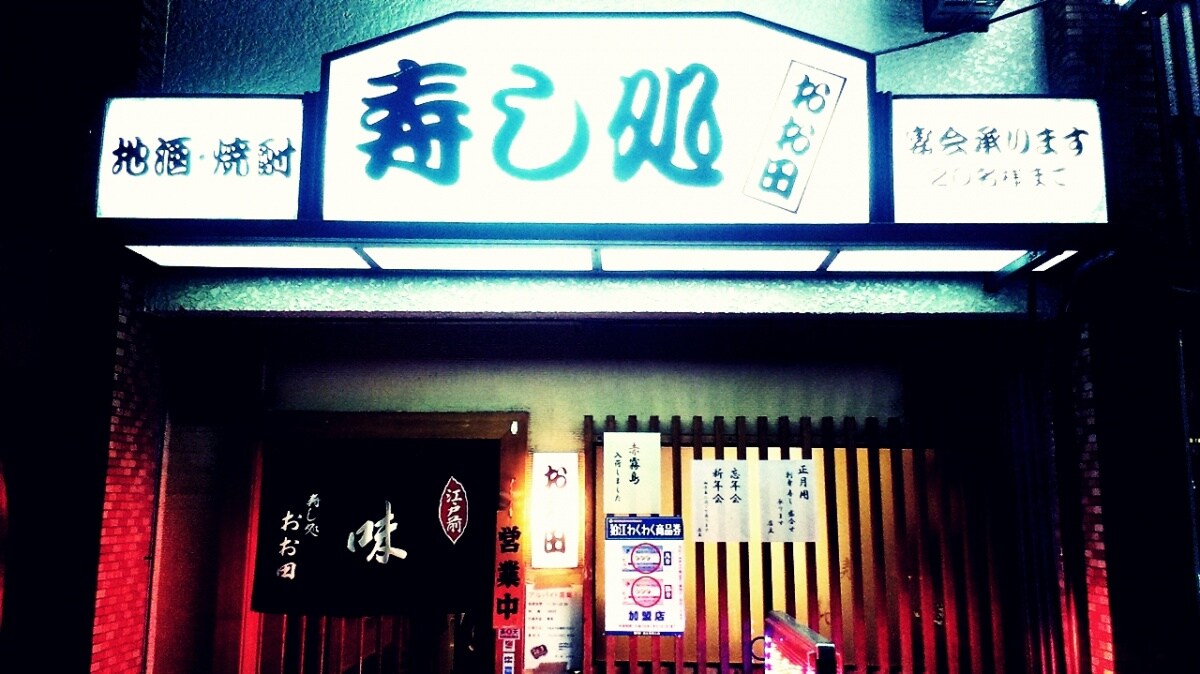 I was fortunate enough to have been introduced to this area recently, and got to indulge myself with some of the best sushi I have ever had.

Sushi-dokoro Ohta (寿し処おお田) is a small restaurant located about a three-minute walk from the station's south exit. It's a family run business in a two-level building that entertains small gatherings downstairs near the sushi bar and large groups upstairs in the more traditional seating area.
As I sat down, I was greeted with a warm welcome by the owner and his wife. The bar was full, but luckily I managed to get a seat. I began selecting various dishes (mind you, there is no English menu, so bring someone who speaks Japanese or start practising!).

Starting off, I went with the familiar pieces such as salmon sashimi and otoro (fatty tuna). I had my salmon sashimi grilled (which is essentially blow-torched) for an extra crispy flavor. The otoro has always been a favorite of mine and was quite delicious. Both pieces were amazing and fresh.

Next up, ika! Ika is squid, and is generally a bit chewy and stiff. However, I knew it was fresh since the skin was quite translucent (always a good sign).
Afterwards I had fugu (blowfish). It was my first time ever eating this stuff and it was quite tasty, especially with the soy sauce. Another first-time dish was anago (eel, pictured above). I'm familiar with unagi, which is also eel, but instead of being freshwater eel, anago is saltwater eel. And let me tell you, it was superb. Anago is a bit sweeter than unagi and has an incredibly soft texture. Add to this fresh oysters, house-special cone sushi and fish eggs, and it was a great night overall.

Not to mention there's a great selection of sake here as well!
The thing about sushi in Japan is that can be found everywhere. You have fast food sushi, fancy sushi restaurants, conveyer belt (kaiten) sushi, and small local shops. The small local shops in my opinion are the best due to the great combination of fantastic food and atmosphere. It's always a pleasant experience to interact with the locals who frequent these smaller, family owned establishments. And getting to know the owners can bring perks as well!

Ohta is a great spot to experience a new environment with some great food. Price-wise, expect a mid-level range on average (¥2,500 to ¥3,000 per seating). You pay a little more for quality—and here that's exactly what you'll get in return!