Pokémon & Baskin-Robbins: A Sweet Team-up!
Believe it or not, this is the first time for the ice cream parlor chain, which is called just "31" in Japan, to team up with Pokémon. The companies have jumped into the partnership with both feet, though, by creating a whole batch of special frozen treats, but the highlight, without question, is the Pokémon Ice Cream Cake Pikachu.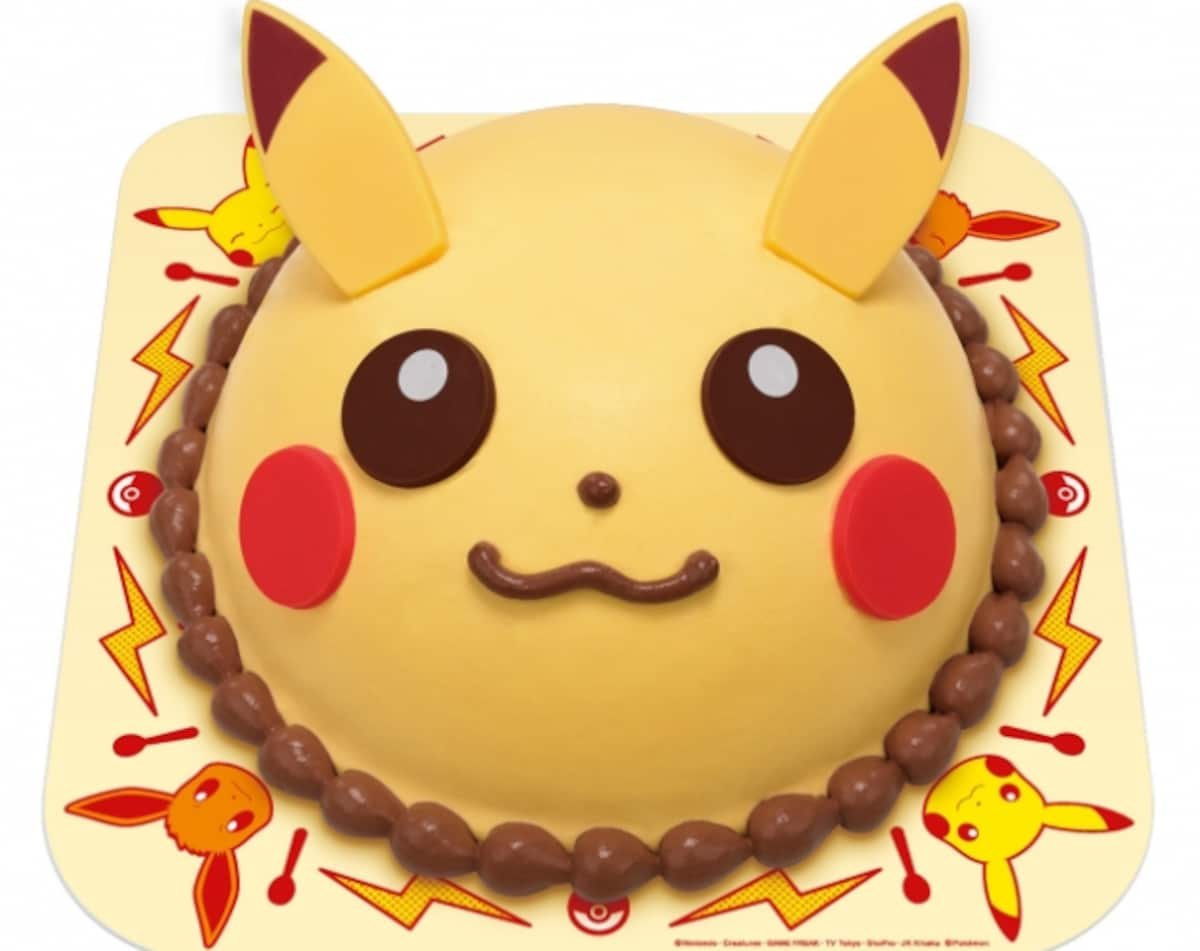 The 15-centimeter (5.9-inch) ice cream cake is covered in whipped cream and decorated with chocolate facial features and ears. Inside, you'll find two flavors of ice cream: strawberry and Baskin-Robbins Japan's flagship flavor Popping Shower, which has Pop Rocks-style candies for a sparkling sensation that's perfectly suited for this salute to the most famous Electric-type Pokémon.

In recent years, the Pokémon Company has been doing a lot of paired promotions featuring both Pikachu and Eevee, and so the eminently evolvable Pocket Monster is also getting the ice cream cake treatment.
The 3,300 yen (US$31) Pokémon Ice Cream Cake Eevee is identically sized and priced with its Pikachu counterpart, but swaps in a Caramel Ribbon and milk chocolate ice cream filling. Both come packaged in the special box seen at the top of this article and also include a Pokémon-themed serving paper.

Either dessert would be a crowd-pleaser at a party, but what if you're not hosting a get-together? While we wouldn't blame you for ordering a whole Pikachu or Eevee cake just for yourself, there's also a special Pikachu ice cream flavor: Pikachu Thunderbolt Fruit Mix (390 yen).
A sorbet that packs in as many yellow-colored fruit flavors as it can, the Pikachu Thunderbolt Fruit Mix has pineapple, yellow peach, banana, apple, and orange, plus Pop Rocks-style candies (in Pikachu-cheek red) and even mini Pikachu candies for extra sweetness and texture.
Also part of the tie-up are Pokémon two-scoop cups (490 yen) decorated with pictures of Pikachu, Mewtwo, or Mew. You might expect the design you get to be random, but you actually get to choose (though you'll probably want to come early to make sure the branch you visit doesn't run out of the Pikachu ones).

There's still a little randomness though in which spoon you'll get with your Pokémon cup, with a total of three possibilities, though they're all Pikachu.
And last, to-go variety packs of six or 12 scoops are also getting a cosmetic upgrade to a Pokémon box.

The whole lineup goes on sale August 1 at Baskin Robbins locations across Japan. The Pikachu Thunderbolt Fruit Mix will only be available for a limited, undisclosed time, but the good news is that the Pikachu and Eevee ice cream cakes are full-fledged additions to the menu, and will be offered year-round.