Hyper-Realistic Cat Art Helps Cope with Loss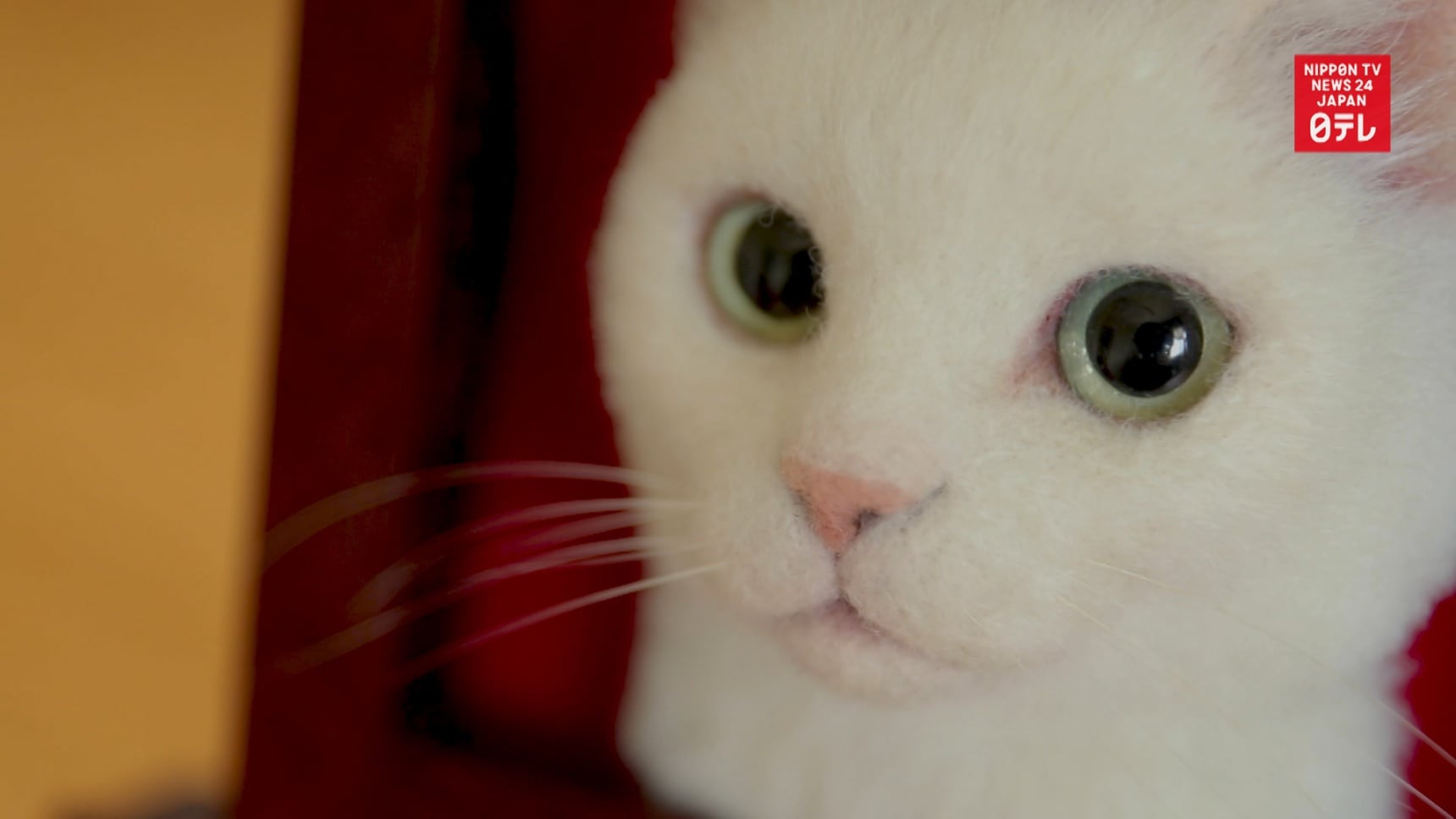 About a year ago we shared a piece about Wakuneco, an artist who creates photo-realistic felt portraits to help pet owners cope with loss of their dearly departed feline friend. The artist is still at it, and Nippon TV News 24 takes a closer look at her process.
Japanese artist Wakuneco started making hyper realistic hand-felted cat portraits about three years ago. She says she's received many requests from people who have lost their pet. Wakuneco asks her clients to share their memories and photos with her before crafting the felted creature, and takes about six months to create one 3D portrait. Now the artist is starting to make works inspired by shelter cats, and wants people to know that there are many cats that are waiting to be adopted.