An Easy Guide to Breakfast in Japan
Sure, Japan is a nation renowned for its incredible culinary scene—but the one meal of the day that often leaves many travelers puzzled is also the one said to be the most important: breakfast. Let's take a look at how Japan handles the morning meal, what to expect from a Japanese-style breakfast, and where you can go if you're in a hurry.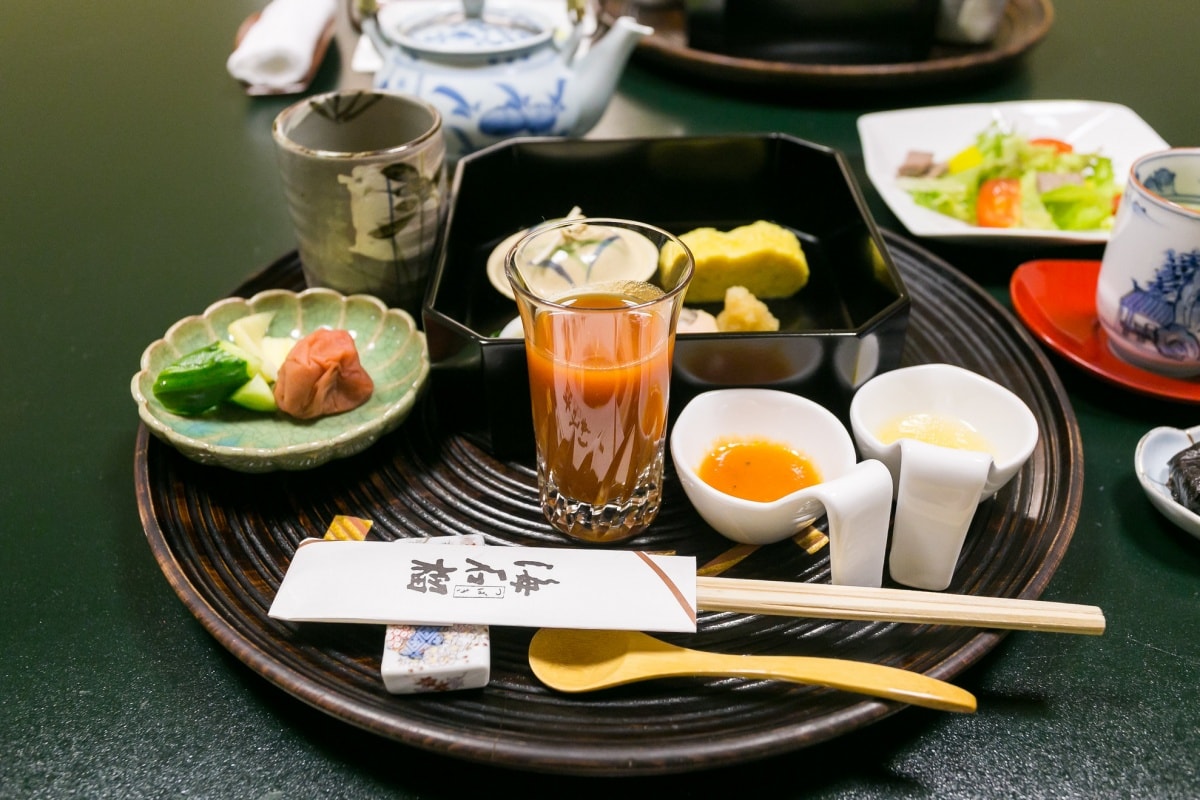 From a big British fry up to the internationally beloved avocado toast, Western countries take their breakfasts very seriously. But some foodies visiting the Land of the Rising Sun claim it's challenging to find a breakfast that matches their expectations. Which is understandable, in a way. The classic Japanese breakfast of rice, fish, miso soup and natto (sticky, fermented soybeans) is a far cry from the breakfast cereals of childhood or a decadent adult brunch. But like the rest of the nation's food scene, it's a simple but delicate and meticulously curated harmony of ingredients.

Still, there's no wrong way to enjoy breakfast, and luckily Japan has it all. So let's take a look at how you can start your day the right way.
Western Breakfast VS Japanese Breakfast
It's hard to speak broadly about "western-style breakfasts," since there are as many iterations as there are countries, but let's say that they're generally hearty, starchy and eggy, often a blend of savory and sweet. These days, western breakfasts have actually become a pretty big deal in Japan, so if you're after a familiar spread of eggs, toast, bacon and avocado, it's not difficult to find if you do your homework. Bills and Eggcellent are two great options (more on these gems later). In Tokyo, the neighborhoods of Harajuku and Shibuya are hotbeds of foreign breakfast options.

Ironically, the traditional Japanese breakfast may be a little more elusive these days if you're not staying at a hotel or ryokan that specifically includes them. But chain stores like Yoshinoya and Matsuya offer the basics; miso soup, rice and fish (again, more on that later). For something a little more involved, it's worth paying a visit to Yakumo Saryo in Meguro, Tokyo. In the mornings this stylishly minimal restaurant serves a balanced Japanese breakfast set which includes miso soup, pickles and fish, and it ends with a lovely little wagashi (the umbrella term for Japanese sweets) and tea.

Another unique breakfast hub worth an honorable mention is World Breakfast Allday. This café has two locations; one in Harajuku and the smaller main branch in Gaienmae. World Breakfast All Day—as its name suggests—serves different breakfasts from around the world, all day long. Every month the restaurant serves a unique breakfast dish from a different country. What makes the place special is that the team behind the café regularly meet with embassies, government tourist bureaus and local expats to ensure what they're making is authentic and representative of the nation from which it hails.
Old-School "Morning Sets"
Kissaten (喫茶店), traditional Japanese cafés, are a hybrid of European influence and the Japanese teahouse. Before the world of chain stores and trendy third wave coffee in Japan, the kissaten was the top coffee hook up. They're pretty ubiquitous across the country, and in general most kissaten offer breakfast menus.

Often called "morning set" or "morning service," you will get a fresh cup of coffee or tea, along with thick toast, eggs, ham or some type of breakfast sandwich to go with your morning brew. You may also find your breakfast comes with a little salad, tiny bowl of yogurt or bite-sized sausages, just to add to the culinary adventure.

Nagoya in particular is one corner of Japan that is known for their breakfast sets, creating a vibe that is almost more of a silent competition than a "scene." Many coffee shops in the area offer a breakfast "morning service" where shops try and outdo each other offering massive spreads, lavish dishes and all you can eat buffets. They've also blended western sensibilities with native flavors in the form of ogura toast; a thick slice of bread covered with a slightly sweet red bean jam and butter.
What's it Usually Cost?
This is a tricky question because it really depends on your taste and where you go, but as a general rule, breakfast will set you back between ¥500 to ¥2,000, depending on how hungry you are and how fancy you want to go. Chain coffee stores often offer really cheap morning sets in combination with coffee and tea.

However, if you want something a little more lavish or authentic, it'll usually cost you. It's also worth noting that compared to other places, coffee drinks ( like espresso, latte, cappuccino and the like) will make up a surprising large portion of the bill, and cost anywhere between ¥350-700.

If you're staying at a fancy hotel or a ryokan, a set breakfast or a breakfast buffet is usually available as an add-on, or built into the cost of your stay.
Recommended Breakfast Chains
Some budget-friendly basics are:

Doutor Coffee: Doutour was one of the first international chain coffee stores to really set up shop in Japan, and these days it's near impossible to miss. Admittedly, there's plenty of better coffee to find elsewhere, but it's great for a quick bite that'll do the job. A real grab and go affair, they offer cheap breakfast set which includes a sandwich and coffee (or tea) for around ¥400.

Website: www.doutor.co.jp

Hoshino Coffee: Hoshino Coffee is a chain, but a little fancier than Doutor. The coffee here is hand poured—like at a kissaten—and the breakfast is a little more involved. But like Doutor, it's incredibly easy to find, just look out for the iconic coffee pot logo. Their most famous breakfast option is the souffle hot cake topped with whipped butter and honey or maple syrup. They also offer a boiled egg, toast and coffee set for under ¥500.

Website: www.hoshinocoffee.com

Ootoya: Ootoya is arguably one of the most consistently underrated chain stores in Japan. The restaurant serves high quality, affordable and generous meals inspired by healthy home-style Japanese cooking. For a classic local brunch, try the fish set which is miso soup, grilled fish and rice. The stores typically don't open until 11 a.m. though, so it's best reserved for those who like to sleep in.

Website: www.ootoya.com

Yoshinoya: Yoshinoya is another ubiquitous fast-food chain that's most well known for its cheap and filling gyudon (beef bowls) but also offers a great classic Japanese breakfast too. A typical set comes with salmon, rice, miso soup, an egg and the infamous (but very healthy) natto.

Website: https://www.yoshinoya.com/

Want to splurge on a fancy breakfast or brunch?

Eggcellent: Don't let its cheesy pun name put you off—Eggcellent is arguably home to one of the most accessible and tasty breakfast menus in Japan. If you're on the hunt for failsafe breakfast that's both consistently good quality and completely child-friendly, this is it. The menu features eggs every way imaginable; with pancakes, sunny side up, omelets and more. But the specialty is the eggs benedict.

Website: www.eggcellent.co.jp

Bills: Bills is a chain restaurant that originated in Australia, so you know they take their breakfasts seriously. It's a popular, stylish and slightly more expensive option, but well worth splashing out on. The menu looks like it's been ripped straight from a Sydney beach café. Expect fluffy scrambled eggs, thick slices of crispy sourdough toast, thick, chunky tomato slices and buttery fried mushrooms. They also offer ricotta-banana hotcakes, salads and cereal bowls too.

Website: billsjapan.com