Little Miss Bento's 5 Cutest Sushi Recipes
5. Totoro Sushi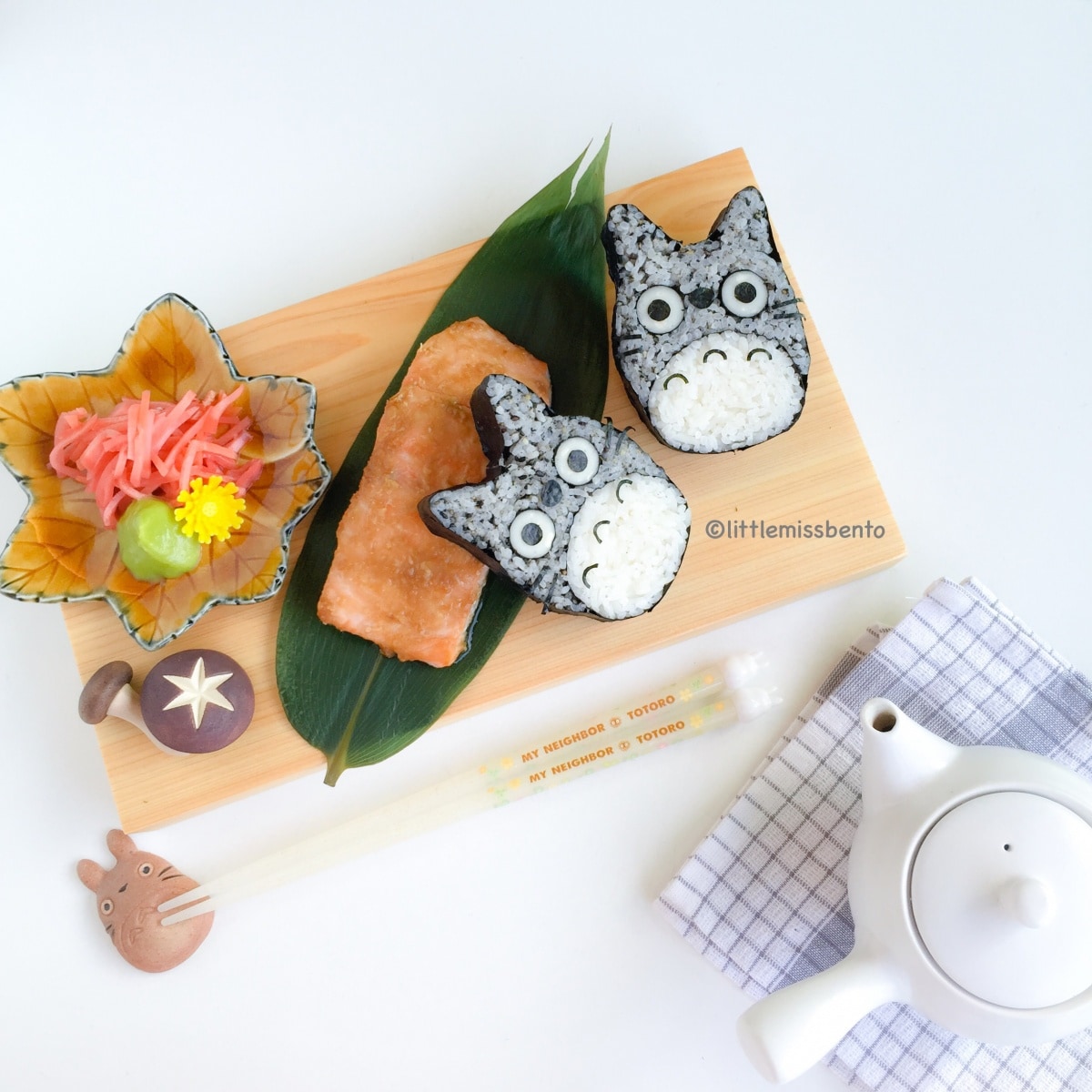 Little Miss Bento's Totoro sushi (kazarimaki sushi) is not only ridiculously cute, but also a delicious flavor profile featuring roasted black sesame seeds. Shirley created the gray color of Totoro's head by combining white rice with crushed black sesame seeds. Her attention to detail and creativity really come out in how she sculpted the top of the rice to look like the ears of the beloved Ghibli character!
4. Winnie the Pooh Sushi
Little Miss Bento's Winnie the Pooh temari sushi is almost too cute to eat. She uses salmon, sakura and ham to create the pink colors of Tigger and Piglet, and then uses thinly sliced mangoes to create Winnie the Pooh's signature bright hue. Unfortunately, Eeyore didn't make the cut, but Shirley notes that his color was a bit hard to recreate with the ingredients she had available.
3. Minions
Little Miss Bento's minion sushi features realistic, edible recreations of the lovably dim-witted assistants in villainy. For more pictures of these cyclops rice rolls and some tips on how to make them, check out the full article below!
2. Quail Egg Kitties
Each quail egg kitty sushi features an adorable cat playfully jumping around a cushion of rice. Each one is created out of two hard-boiled quail eggs to create the body. The ears, tails and limbs are made out of kamaboko (fish cake), and the expressions of the kitties are made with pieces of nori, or seaweed.
1. Teddy Bear Sushi
We've chosen Teddy Bear Sushi as Little Miss Bento's top sushi creation because it is absolutely adorable, and also looks delicious. The sleepy teddy bears are created out of boiled quail eggs, and they all have smoked salmon blankets. Their facial expressions were made using nori, or dried seaweed. They make us want to snuggle our food!