4 Inspiring Performing Arts Festivals in Japan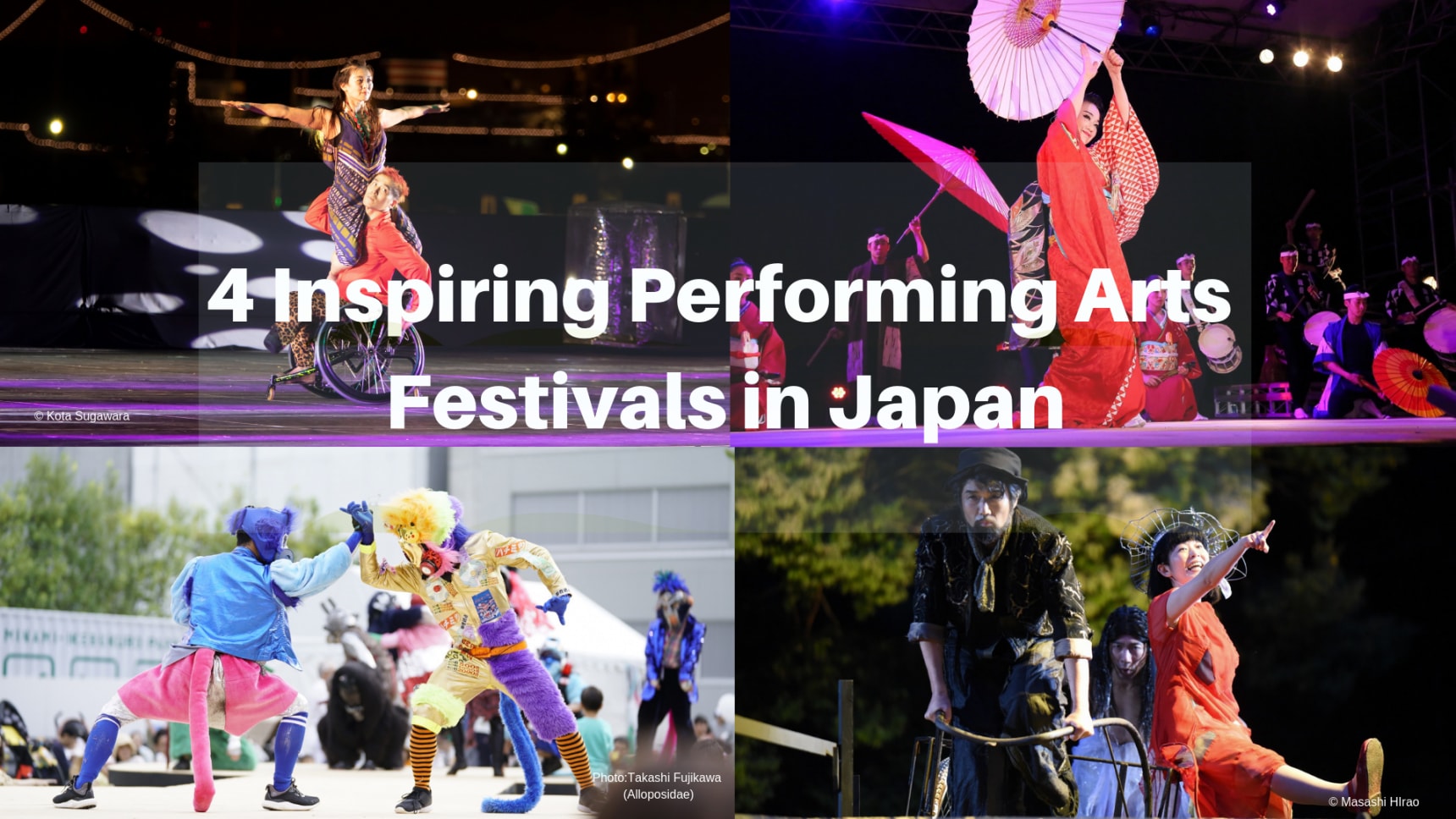 As home to some of the world's oldest theatrical traditions, it is no surprise that Japan has a thriving performing arts scene. From huge taiko drums to theater performances in Tokyo's artsy neighborhoods and beyond, theater, music and dance lovers alike flock to experience Japan's performance festivals.
International City of Arts and Culture Toshima (Tokyo)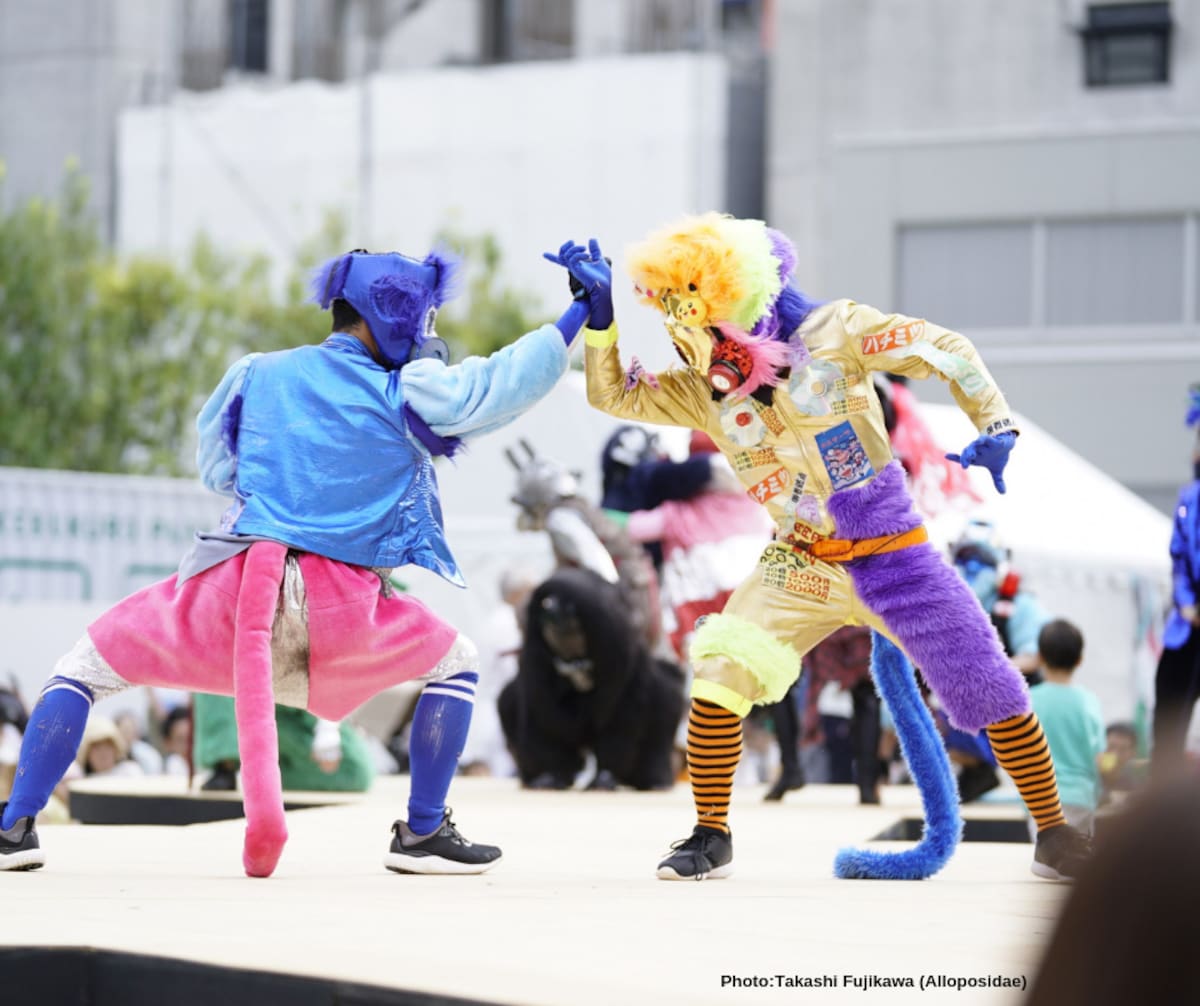 Started in Tokyo's Toshima Ward, this ambitious project is helping build a culturally creative community by taking advantage of all of Toshima's many cultural resources. By making the area a stage for free expression, they also hope to make what can often be somewhat anonymous urban spaces safer and more people-friendly.

Once known as the "Ikebukuro Montparnasse," Toshima has been a haven for artists and writers for decades, home to "atelier villages" where creatives of all stripes collaborated to create new visions and forms of creative expression. It is also an enormously important place in the history of manga, as many of the greats of the genre such as Osamu Tezuka, Fujiko Fujio and Hideko Mizuno started their careers here.
From performing arts to dance workshops and galleries overflowing with the imaginative creations of artists both past and present, the neighborhood is becoming a hub of creativity. There are shows, exhibitions and other events throughout the year, so no matter when you visit Toshima there is sure to be something fun to experience.
Yokohama Arts Action Project (Kanagawa Prefecture)
Also known as the Yokohama Sound Festival, this celebration of music takes over the port city of Yokohama once every three years. It is run by the Yokohama Arts Festival, who also recently produced an associated event dedicated to dance, Dance Dance Dance @ Yokohama, which took place in 2018. From the photos you can see that it was a full-scale celebration of dance in all its many forms, from professional ballet to workshops for children.

In the same way, Yokohama Otomatsuri transcends barriers and connects audiences and performers, with styles ranging from classical to jazz, rock, electronic music and more.
As the largest music festival in Japan, the 2019 edition is sure to make the whole city reverberate with the joyous sounds of music and applause. Keep an eye on their website (below) for updates about the festival dates and performances.
Earth Celebration (Niigata Prefecture)
Three days of concerts, workshops and outdoor activities take over the remote island of Sado for three days each August. Hosted by the world-famous Kodo taiko group, artists from around Japan and the world come to play with these drum masters.

Besides nightly concerts, there are also fringe events and plenty of interesting stalls at the Harbour Market. If you are into traditional Japanese music and dance, you can book a spot at one of the workshops. Earth Celebration is also a kid-friendly event, with interactive performances and classes aimed at young music enthusiasts. Preschoolers can attend the Main Harbour Market concerts with their families.
The 2019 edition of this long-standing festival will take place from August 16 to 18, 2019. Be sure to check the ferry times and book your accommodation well in advance, as spots fill up quickly.
World Theater Festival Shizuoka (Shizuoka Prefecture)
Held by the Shizuoka Performing Arts Center (SPAC) this festival aims to produce inspiring events and shows that will connect Shizuoka Prefecture the world through the joy of theater. They feature cutting-edge theater programs from Japan and abroad, including some performances that are ideal for non-Japanese speakers, such as My Left/Right Foot – The Musical (performed in English), the expressive choreography of Scala and a showing of Joy, a poetic theater stage, with English and Japanese subtitles. Moreover, two open-air productions directed by Satoshi Miyagi, the artistic director of the festival, will offer English subtitles.

The shows in the associated fringe festival, whimsically called STRANGE SEED, are often non-verbal, so visitors from around the world can enjoy performances across the city.
This year's festival is coming up on April 27 to May 6, 2019. The STRANGE SEED fringe festival will be from May 3 to May 6, 2019, with performances held around the city.