10 Great Things to Do in Saga Prefecture
Kyushu's Saga Prefecture is a great place to dive deep into unique regional culture, since many of its enduring charms are overlooked in favor of Japan's "Golden Route." But if you want to experience living history, awesome artisanal crafts, local festivals unlike any other and a bounty of natural onsen, Saga is the place for you!
10. Sample the Local Tea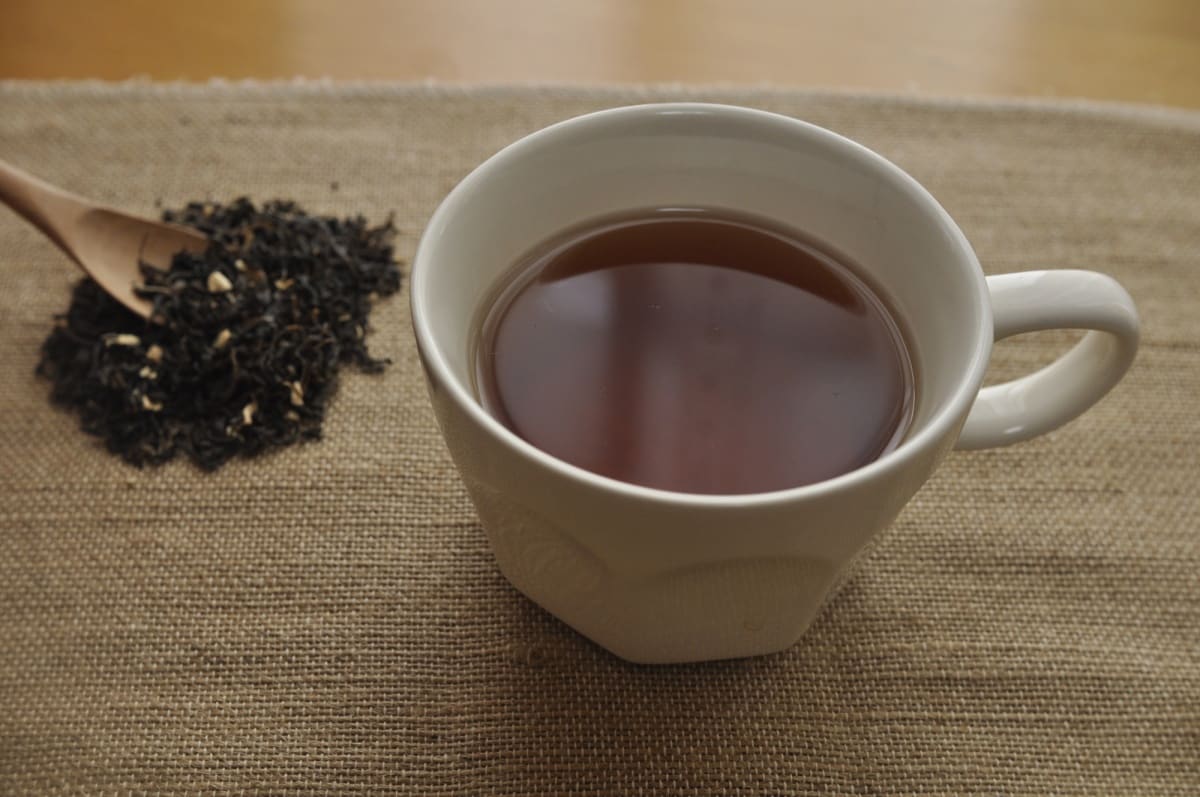 When you think of Japanese tea, matcha or oolong will probably spring to mind before wakocha, which is Japanese black tea. Kureha Black Tea is a store in the city of Saga that specializes in wakocha, which slowly making its presence known on the tea scene, as it were. The store operates out of a 100-year-old private residence that's situated on the old Nagasaki Kaido trade road, and sells a wide range of variations of wakocha along with some interesting local souvenirs. The locally grown tea leaves produce a beverage that is comparatively mellower and less bitter than other teas on the market, and is definitely worth a try!
9. Go For a Retro Stroll
At the Old Hisatomi Residence in Saga you can rent a kimono and walk around the historic parts of town town clad in perhaps Japan's most iconic traditional garment. The kimono come in a wide range of colors and styles, and rental costs ¥3,500 (about US$22) for two hours. Women can add a period-style hair arrangement to the costume for an extra ¥3,000, and they also offer more extravagant, premium plans as well. The nearby area still maintain much of the architecture from gone-by eras, which definitely helps feed into the illusion that you've been transported to another time.
8. Mietsu Naval Dock
The Mietsu Naval Dock was a 600-meter-long port from the Edo Period (1603-1867) that sat on the western banks of the Hayatsue River, which runs through Saga's capital city. In July, 2015 the World Heritage Committee designated this area as a World Heritage Site (along with other areas) under the somewhat ostentatious category of "Sites of Japan's Meiji Industrial Revolution: Iron and Steel, Shipbuilding and Coal Mining."

The Mietsu Naval Dock area was the birthplace of much of Japan's prowess in nautical engineering. During the 19th century the dock also served as one of the main production lines for the vessels that lead Japan's naval companies in the defense against colonists from the western world. Nowadays you can learn about the dock's history at the nearby Tsunetami Sano Memorial Museum, which is named after acclaimed local shipbuilder Tsunetami Sano.
7. Hit the Slopes
Another common fixture in rural, mountainous areas of Japan are ski resorts. The main one in Saga is Tenzan Ski Resort, located on the slopes of Mount Tenzan in the heart of the prefecture. Tenzan is the most westerly of all ski slopes in Japan and doesn't actually get a lot of snow, so much of it is artificial. The max elevation is 900 meters, with a collection of slopes that try to cater to people of all levels of ability. What Tenzan lacks in size and variety, however, it makes up for in price and convenience. It's become increasingly popular of late with those living in Fukuoka, given its close proximity to the metropolis—90 minutes by car—and a one-day ski pass costs only ¥5,000 during the week and ¥5,500 on weekends and public holidays, which is a pretty good deal compared to other skiing areas!
6. Appreciate Saga's Natural Beauty
Given that Saga is relatively isolated, mountainous and sparsely populated, there are a lot of stunning vistas for you to feast your eyes upon. Northern Kyushu is about as green as anywhere you'll find in Japan, with some great hikes, walks and cycle routes at your disposal.

Jikkaen is a garden just north of Saga, and a great spot for nature enthusiasts. It's an expansive, 50,000-square-meter garden with the kind of calming aura that typifies the Japanese wilderness. Alpine roses and azaleas dress the garden's foliage in 50 shades of pink each spring, which is peak season at Jikkaen. Within the grounds there's also a memorial art museum dedicated primarily to the works of local artist, Harumi Tateishi.

The Jofuku Cycle Road is another spot that really comes to life in spring. When the cherry blossoms are blooming, you can cycle through an incredible tunnel of sakura! As if that weren't enough, there's also the incredible green stairway of the Oura Terraced Rice Fields. Spring is when the fields are flooded with water, which creates a gorgeous mirror effect that is particularly appealing if you're a shutter bug looking to snap some shots!
5. Arita: Town of Pottery
Arita is a small town in Saga Prefecture that is simply mad for pottery. Local festivals are a decent way to gauge the character of a Japanese town, and some of Arita's annual fetes are as follows: Arita Ceramic Hina Doll Festival, Festival for the Father of Arita Porcelain, Arita Ceramics Fair, Arita Autumn Porcelain Festival and more!

In saying that, if you speak to anyone who knows anything about Japanese pottery, the town of Arita will crop up time and time again. After the daimyo Toyetomi Hideyoshi sent his army to invade Korea in the closing years of the 16th century, famed Korean potter Lee Sampyeon and his apprentices were forced to relocate to Japan. Subsequently Sampyeon discovered that the hills of Arita were particularly fruitful in terms of natural pottery resources like kaolin clay, which is an essential component of porcelain. The town has simply never looked back. They have a huge quarry in the outskirts of the town, a collection of artisans plying their trade within the town, intricate ceramics and tableware in every café, restaurant and shop window, maps made out of porcelain and even flecks of porcelain ingrained into the town's sidewalks!
4. Soak in a Steamy Hot Spring
If you venture beyond Japan's urban areas you're almost guaranteed to find onsen, and Saga Prefecture is no different. The geothermal water resources in the area make Saga a prime location for hot springs so your bath overfloweth, so to speak. If you feel like going for something that's a little outside of the box (and don't mind a little financial frivolity) then the onsen hotel Oncri may take your fancy.

Oncri is a large hot spring hotel complex that sits regally on the side of a verdant mountain, overlooking the river valley below. It operates more like a hotel than a classic ryokan which is unique in the world of Japanese hot spring accommodation. In spite of that it still manages to maintain its traditional Japanese character, while marrying it with more state-of-the-art facilities. They have comfy double beds, en suites, several restaurant options and even TV's with built-in Netflix. Plus, the kaiseki ryori dinner service is absolutely fantastic.
3. Indulge in Local Food & Drink
No matter where you go in this country, you will encounter natives that are fiercely proud of their regional cuisine. Here are some of Saga's culinary highlights:

Shino: A restaurant located on the top floor of the Saga Prefectural Office. The quality of the view is matched by the quality of the Japanese and western-style dishes on offer.

Ichigen: A ramen shop in Kawasoe, Saga (pictured above) that's renowned for its ramen, which uses locally sourced nori seaweed as the focal point of the dish.

Yamato Shuzo Brewery: This brewery specializes in a daiginjo hizentoji, which is considered to be a high-quality sake that uses little to no additives. Sake tasting is possible at the gallery, although it must be booked in advance.
2. City of Balloons
Surprisingly, Saga has a thriving community of hot air balloon enthusiasts! The Saga Balloon Museum located in the eponymous city is a pretty interesting little hangout. Here you can learn about the history of hot air balloons, watch balloon-themed short films in the museum's large theater, or strap yourself into a hot air balloon pilot simulator.

The real celebration, however, comes in the form of the annual Saga International Balloon Fiesta. The festival which started in 1978 with only five balloons, but now attracts around a million visitors each year and launches well upwards of 100 balloons—sometimes from as many as 33 individual countries. The festival's meteoric rise has seen it become the largest of its kind in all of Asia. 2019's Fiesta will take place on the Saga plains—its customary location—from October 31 to November 4.
1. Experience Saga's Historical Culture
Built in 1838, the Saga Castle History Museum (pictured above) is a fully reconstructed version of the honmaru, or main keep, of the castle that once stood tall in this mountainous expanse of northern Kyushu. The museum pays homage to the castle, which was ultimately destroyed by a fire in the middle of the Edo Period in 1726. It also contains historical information on local damiyo from the years of feudalism and on the introduction of science and technology to the area around the time of the Meiji Restoration (1868).

Some of the most interesting exhibits to be found here focus on the links that Saga had with the Dutch colonists who occupied a stretch of manmade land called Dejima, just off the coast of Nagasaki. The improbable seeds of Dutch influence in western Japan were sown while the nation was practicing a policy of national isolation, called sakoku, from 1633-1863. If you want to know more about this exciting period of Japanese history then the Saga Castle History Museum is a great place to start.

The museum is open from 9:30 a.m. to 6 p.m. throughout the year, and is free of charge!