Rep Your Prefectural Pride with Cool Necklaces
Japan might not look so large on a world map, but at ground level there's a huge amount of variety. For some, the country shines brightest in the dazzling lights of Tokyo, while others find their slice of heaven in the quiet traditions of Kyoto, the boisterous comradery of Osaka or even farther afield in charms of the Seto Inland Sea or Yamaguchi.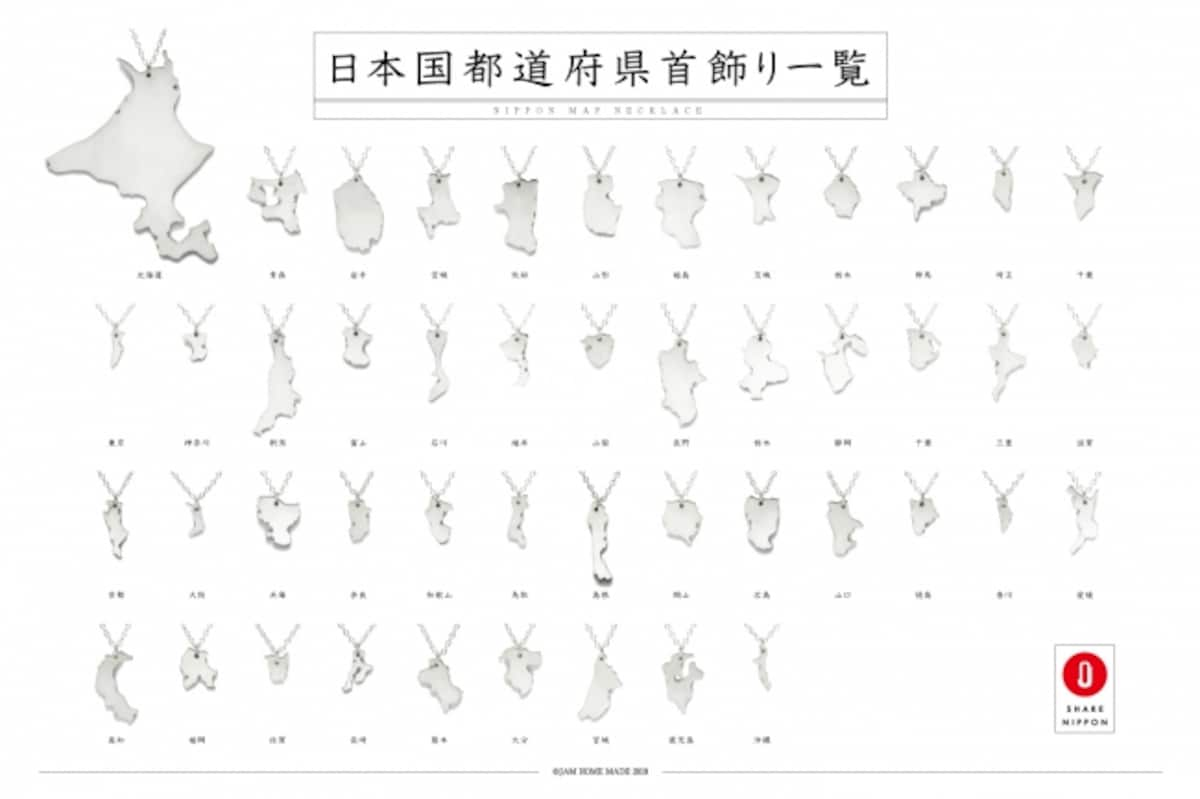 So even though accessory maker Jam Home Made is based in Tokyo, they want you to have a way to keep your favorite part of Japan close to your heart, in both a figurative and literal sense.

The Nippon Map Necklace series (nippon being one of the ways to say "Japan" in Japanese) starts with a single piece of silver, from which artisans cut a map of Japan's four major islands—Hokkaido, Honshu, Shikoku and Kyushu, as well as Okinawa. Then those pieces are further split into the country's 47 prefectures, with each then placed on a chain to be worn as a necklace.

Because they start as a single map, the individual prefectures are to scale, with Hokkaido (left) much bigger than Kyoto (right) in the photo below.
In the photo below (from top to bottom, left to right) we have: Tokyo, Kyoto, Osaka, Kanagawa, Nagano, Nara, Kagoshima, Oita and Okayama. Of course there are many, many more!
While wearing the entire map of Japan as a piece of jewelry might feel too flashy for many people, pinpointing a specific part of the country to salute makes for a subtler, more elegant effect, and seeing many of the prefectures on their own makes them look as much like avant-garde abstract art as geographic regions.

Each piece is hand-crafted, currently priced at ¥8,262 (about US$74), and can be ordered through Jam Home Made's online store.

Source: PR Times via Japaaan
Images: PR Times, Jam Home Made

Read the original story from SoraNews24 via the link below!