How to Buy a (Cheap!) House in Japan
For many owning a home is a dream. But if you only look at Tokyo, it is easy to believe that it may be an impossible dream to realize. However, with a bit of flexibility, research, elbow grease (and some Japanese skills), you can be the proud owner of a house, apartment or tract of land for less money than you think.
First Things First: Who Can Buy Property in Japan?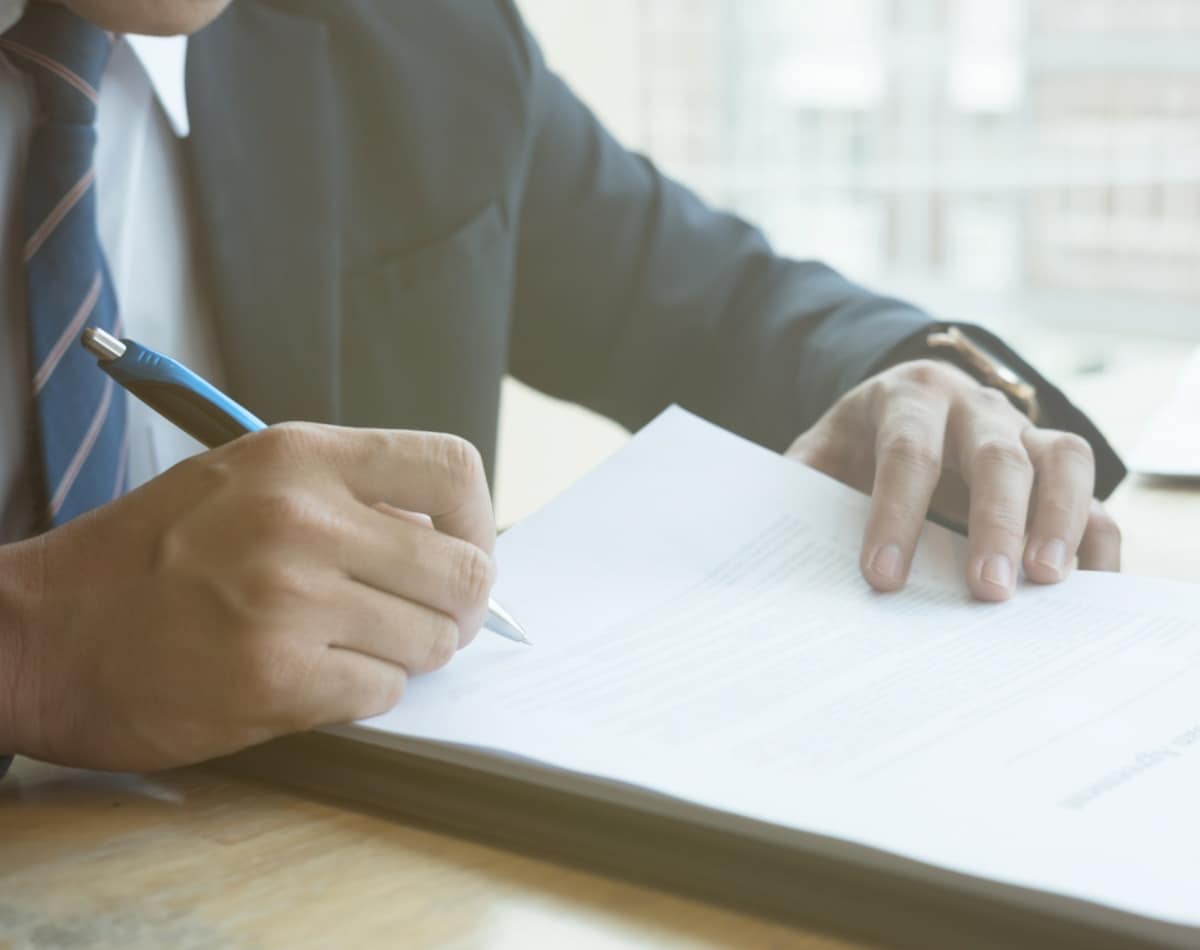 The good news is that you don't need to be a resident of Japan to buy property here and there are (technically) no restrictions based on your nationality or country of origin. Do note that unlike some other countries, owning property in Japan does not make you eligible for a visa or residency permit, so if that is your ultimate goal, buying a house won't be helpful!

However, if you are looking to get a really good deal or seeking to buy somewhat unusual properties—we will go into more detail on these later—being able to read and speak Japanese will make things much easier, especially if you plan on living in more rural areas where there are lots of real estate bargains.

Also, if you are looking to get a mortgage or loan you will need to be a resident of Japan and fulfill certain criteria, usually either one (or several) of the following: having permanent residency in Japan, being married to a Japanese citizen and/or having an established work history in Japan. We'll dive deeper into financing in a moment.
Cheap Properties & Some Things to Keep in Mind
If you are hoping to live in the very heart of Tokyo, finding a cheap house or piece of land is going to be nigh impossible. The big opportunities lie in areas slightly outside major cities and, unsurprisingly, in more rural areas where it is possible to get homes (and even land) for free or ridiculously low prices.

Many of these opportunities will be easiest to snag for those who are open to a rather long commute, have the option of working from home or can do their job entirely online.

As I am particularly thrifty, when I discuss "cheap property" in this article I am referring to properties of decent size and specs that are being sold for ¥10,000,000 (about US$88,982) or way less, which could be paid back quite quickly for the same price of rent in a major city like Tokyo or Osaka.
Types of Property to Look For
Akiya

There has recently been a spate of news about "Japan giving away homes for free" and the astounding eight million "abandoned" homes in Japan. The actual situation is a bit more nuanced, as many of the homes are not fit for habitation or are currently unregistered, and so cannot be bought, sold or destroyed.

Nonetheless akiya (空き家), which means "empty house" or "abandoned house" are definitely a huge issue all around Japan, and an excellent opportunity for savvy house hunters looking for a place to call home on a strict budget. Because of the prevalence of these houses, they are now many "akiya banks" where those interested can find lists of available houses or land. Some are specific to certain regions, while others cover the entire country. Of course, most of these sites are only offered in Japanese, so you may need help from a friend to get the details.

A few good options to start browsing are:

・Ieichiba: this is a site that puts owners seeking to offload property they no longer want directly in contact with people looking to buy. In more remote areas there are often old homes being given away for free.

・Furusatokaiki: if you are looking to move away from the city altogether and enjoy a more relaxed, rural lifestyle the Furusatokaiki organization (which also has an office in Tokyo) can help you find a new town, home and even a job in smaller towns and villages across Japan.

・Furusato-net: similar to the site above, you can find a number of properties, including quite a few in prefectures that border major cities. They seem to be a bit more choosy about what kinds of houses they show, so there are less ramshackle properties than other sites.
Foreclosed Properties

If you don't feel comfortable dealing with homes that need a lot of work, or are looking for something a bit closer to a larger city, foreclosed properties are often a good option. There is a bit of gambling involved of course, as in most cases it won't be possible for you to visit the property and check it out. However, as foreclosure auction sites often give a general address and include pictures of the property, with a bit of sleuthing you may well be able to at least see the outside and get a feel for the surrounding area.

Real Estate Auction Circulation Association is one of the few foreclosure sites that offers some amount of English information, this is an easy way to get a feel for the prices and areas where you can expect to get a good deal.

By scrolling through the various options, it will soon become clear that, on the whole, the houses in the "cheap property" range will often be quite old. They will need extensive renovations (or to be torn down and replaced), the price of which of which you will need to take into consideration. So be prepared to put in a lot of work yourself (perfect if you are a DIY fan!) or to buy the property mainly for the land, and build a new house on it. Also worth noting is that these aren't regular transactions, so there's a chance you might have to deal with getting rid of furnishings or other things the previous owner has left behind, which can be time-consuming.

If you have some wiggle room in your budget and want to skip the DIY work, there is a company that specializes in re-selling partially renovated houses.

Katitas remodels akiya and resells them, so while the houses are likely to be a bit more expensive than ones where you have to put in the work yourself, you don't have to worry about getting work done on the property immediately. They also select properties that are likely to be bought (usually found in relatively accessible spots), which may well be worth a few extra yen.
If You Absolutely Want to Live in Tokyo

Finding deeply discounted properties in central Tokyo is incredibly rare, but there are a few areas slightly outside the center, such as Ota Ward, where there are akiya consultation services. Arakawa Ward also appears to have similar services, although it seems that they focus more on renting out empty homes rather than selling them. Apparently Adachi Ward has the largest number of abandoned properties in the Tokyo area, so there may be opportunities for savvy real estate detectives there too.
Show Me the Money
Depending on the price of the property and your own financial situation, it may be possible for you to pay for your new digs out of pocket, as some properties go for ¥3,000,000 (around US$26,700) or less. If so, awesome!

If you need to get a loan, there are a few Japanese banks that are known for being friendly to non-Japanese borrowers:

・Prestia SMBC Trust Bank
・Shinsei Bank
・Tokyo Star Bank

Do note that while these banks offer information online and pamphlets in English, all the actual legal documents you will need to read and sign will be in Japanese. These can be tough to understand even for native speakers, so getting a lawyer may be a good way to ensure you don't have any nasty surprises down the line.

For an excellent comparison between these three banks, check out this article over at Real Estate Japan.

If you are buying an akiya there are certain loans you can not apply for. On the bright side, in certain areas (often those that are a bit more rural) there are government subsidies available to those who plan to refurbish and live in a formerly abandoned house, as these efforts help with th repopulation of the community. Check in with the local government or organizations like Furusatokaiki to see what subsidies you are eligible for, and hopefully you can save a chunk of cash.
Finding a New Community
One issue that often crops up for those seeking to move to a smaller town or village is making new friends and fitting into a pre-existing network of relationships. It can be tough for newcomers to integrate into tightly-knit communities, and especially so if you aren't Japanese. Fortunately, there are a few areas that are being repopulated by newcomers looking for a more relaxed lifestyle, which could be an excellent way to make sure that you aren't bored or isolated in your new home.

One of the best-known "akiya communities" in Japan is in the charming town of Onomichi, not too far from Hiroshima. There is an association that helps those interested in transferring with finding housing, learning DIY skills and making new friends and business connections. This area is starting to see growth in inbound tourism as well, so there may be some interesting opportunities for English-speakers cropping up in the near future. You can find an excellent in-depth look at the community in Onomichi over here.

Another community seeking to bring more business and life to rural areas of Japan is Kamiyama, in Tokushima Prefecture. Besides creating beautiful new houses, renovating traditional structures and setting up a fully-equipped co-working space, they also invite "artists-in-residence," and hold regular events. Several large companies have apparently already set up branches in this nature-filled area, so there are chances for keeping an office job while living in a more relaxed setting. They offer a limited amount of English information about the project here and here.

Are you looking for property in Japan? Tell us about your experience in the comments!