Where to Enjoy International Theater in Tokyo
In Tokyo there is ample opportunity to see a huge variety of theatrical performances that cater to non-Japanese speakers. There's traditional English theater, live broadcasts, Japanese performances with translations, whacky non-verbal shows, comedy improv groups and more—you just need to know where to find them!
Theater in Japan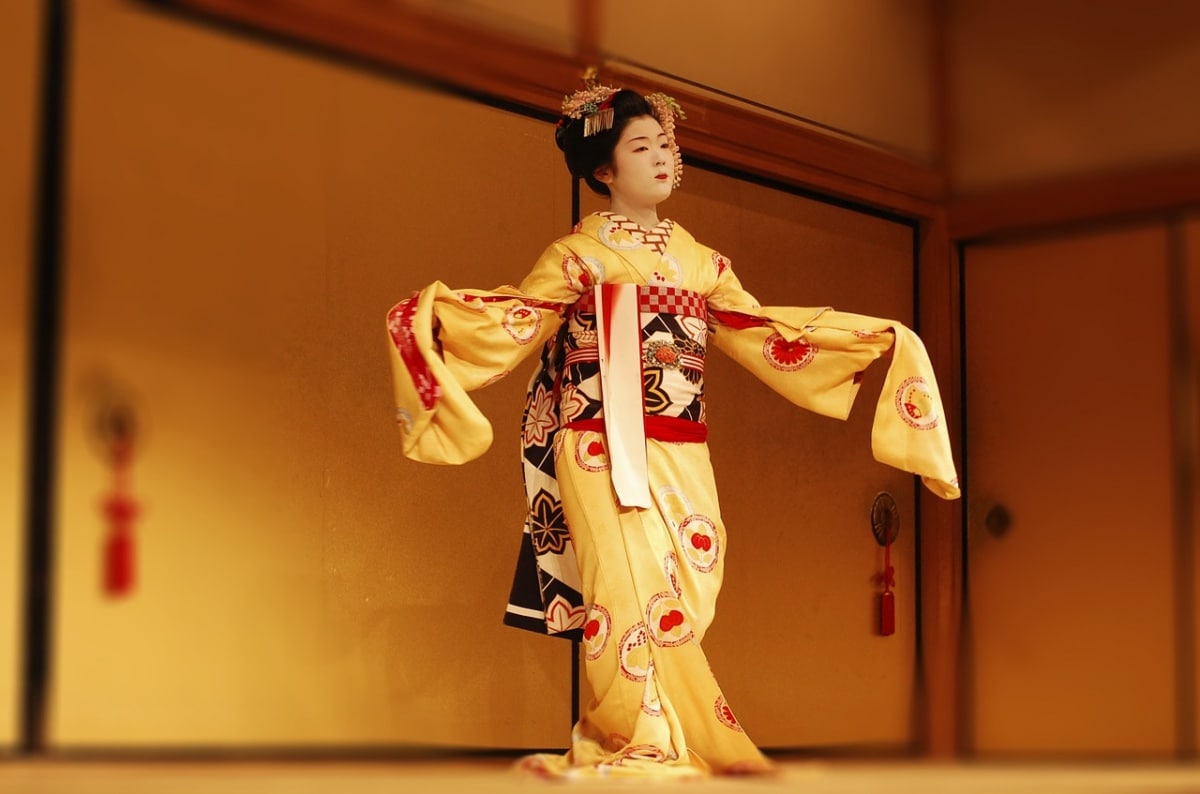 Through the ages, theater has made an indelible mark on Japanese culture. Ancient performing arts have played an important role in both entertainment and tradition. Japan has many traditional styles of theater—kabuki, Noh, Bunraku, Kagaru, Kyogen and more—which have taken to the stage delivering tales of romance, mystery, war, deception, drama and intrigue. Though these are all stalwarts of Japan's unique theatrical culture, recently there has been an increase in foreign-friendly forms of theater—particularly in Tokyo.

Tokyo's foreign-friendly theatrical performances run the gamut, from productions of timeless pieces like Shakespearean dramas or Broadway musicals, to more family-friendly and innovative pieces including Japanese kabuki with tablets that translate the experience live, or a robot cabaret, where the focus is on grandiose insanity that almost overwhelms the senses. There's a surprising amount of variety when it comes to foreign-friendly theater in Tokyo, so if you're hungry to see something on stage, there'll likely be something to whet your appetite.
Live English-Language Theater
Although there are many options, finding live English-language theater in Tokyo isn't always easy. Ads are often few and far between, typically much less prevalent than those geared toward traditional performances. But there are two major English-language theater options that should be on the radar of any fan of performance arts!
Tokyo International Players
Tokyo International Players (or TIP as they're known locally) started in 1896, which makes it the oldest and most recognized English language-theater troupe in the city. They specialize in variety, with performances of classics, musicals, popular contemporary pieces and some original works too. The troupe is divided into two main sections—The Main Stage and The Second Stage. The Main Stage puts on between three to five productions a year (depending on personnel availability and public demand), and utilizes the finest talents that TIP has to offer.

The Second Stage was launched in 2009 as a platform to bring more independent and alternative pieces to the stage, and to provide extra opportunities for a memorable night at the theater in between their marquee performances. One cool thing is that TIP is an all-volunteer organization, so if you want to tread the boards yourself (or if you have any ideas for a production), they're always interested to hear from you!

Tickets can be as much as ¥4,500 (about US$45) but they offer significant discounts for early bird tickets (¥3,700), students (¥2,500) and group bookings (¥3,500 each for 12 tickets). TIP performances generally play in different theaters around the city, click here for more information.
Yokohama Theatre Group
The Yokohama Theatre Group (or YTG) is—as its name would imply—based in Yokohama, so while it technically isn't in Tokyo, it's only a stone's throw away! YTG has a history almost as extensive as TIP, since it was founded only 4 years later in 1900. In 2007 their focus shifted towards contemporary theater, including reimagining of timeless classics, such as Shakespeare's Richard III and Moliere's Tartuffe.

Following the success of their unique adaptation of Tartuffe, YTG decided to dedicate themselves primarily to original works. On positive result is that there are now plenty of opportunities to see theater in Japan that's about Japan, but created from the ground up in English (quite a rarity). The theater group is comprised of international artists from within Japan and beyond, under the tutelage of Artistic Director Andrew Woolner, and put on polished, professional productions. As such, the volunteer opportunities are more limited, but there are still some potential openings to those who want to reach out.

YTG productions are typically in or around Yokohama and Kawasaki. The prices of tickets are often a little cheaper than TIP, from ¥3,000 to ¥3,500. Quite the bargain!
The Tokyu Orb Theatre
The Orb Theatre in Shibuya is the largest venue of its type in the country, with a capacity of nearly 2,000 seats. 90% of the plays are in Japanese, but this does include many adaptations of classic English-language pieces. If this doesn't quite appeal to you, then there are also options to view productions that are performed in English, albeit much more infrequently. Check here to get the low-down on the full line up.
English Theater Broadcasts
A recent trend in theater has been to broadcast performances live, so that they can be enjoyed by people around the world. Theater is made for the stage, not the screen, so while you lose a bit of the intimacy, it's still a great way to catch one of you favorite pieces—especially those that you may struggle to see performed live in Japan.
Kichijoji Odeon
The Kichioji Odeon theater is the primary location for broadcasting English theater in Tokyo. Broadcasts are typically well-known plays with a global appeal—performances of Julius Ceasar, Follies and Young Marx from the National Theatre in London, will be screened at the Kichijoji Odeon over the next few months. Featuring some of the biggest names in theater on the center stage, they're not to be missed!
Japanese Theater with Translation
There is something infinitely fascinating about Japan's unique theatre styles, however, the language barrier is an obvious elephant in the room. Thankfully, the Japanese have combined their technological prowess with traditional performing arts, to bring us live translations of Japanese-language performances.
Kabuki with Translation
Kabuki is possibly the most popular and well-renowned Japanese art form. It is synonymous with Japanese theater, and sits on the bucket list of many Japanese enthusiasts. You'll be glad to know that it plays regularly in Tokyo, more often than not accompanied by a full English translation guide! The Kabuki-za theater in Ginza is the home of kabuki, with performances year round. Tickets can range from as cheap as ¥4,000 all the way up to ¥20,000 (about US$176) depending on your seats and the popularity of the play.

Kabuki shows are long, and you can even buy ticket which gives you access to the theater all day (usually two separate performances). Kabuki is usually based on old stories and can be somewhat tough to understand even if you speak Japanese. Fortunately Kabuki-za offers G-Mark Guide tablets which provide translations for all of the dialogue on their screens. The cost is an extra ¥1,500 (¥1,000 of which is a deposit), but it can really heighten your experience!
2.5D
2.5D are live Japanese performances that are somewhere between the two dimensional art forms of anime and manga, and three dimensional live-action theater. 2.5D performances tend to be modern Japanese-style musicals, comedies and dramas. These performances—which rely on spectacle as much as anything else—take place all over the city, including the Tennozu Ginga Galaxy Theatre in Shinagawa and the Tokyo Dome.

The chance to witness 2.5D live interpretations of classic manga tales with faithfully recreated costumes and hairstyles is an experience in itself, but if you want to understand the dialogue, don't worry! Many performances come with the option of "subtitle-glasses" which allow you to choose from four pre-set languages (including English). You can also select the size of the writing and the location of their display on your eyewear.
Non-Verbal Theater
Non-verbal theater performances in Tokyo are some of the most evergreen spectacles in the city. For young and old, Japanese and foreigners alike, they provide some truly unique and engaging sights to behold.
Techno Circus
Techno Circus—a winning act on America's Got Talent—describes itself as a "non-verbal technodelic performance show for people of all ages and nationalities." This 45-minute-long extravagant, over-the-top fusion of mime, visual effects and a thumping techno soundtrack is one of the most unusual things that you will ever lay eyes upon. They have achieved global success and are now bringing their alternative theatrical style to Tokyo. The WaMall Tops House in Shinjuku will play host to the show for the foreseeable future, and tickets cost ¥3,000 for adults and ¥1,500 for children.
Robot Restaurant
In Shinjuku's Kabukicho district we have the world famous Robot Restaurant. Although the word restaurant is in the name, this slightly undersells it. The Robot Restaurant is really just a high-tech, neo-modern cabaret that serves food and drink on the side. Expect a cascade of bright colors, flashing lights, dancers, musicians and, well, robots. The entrance fee is ¥8,000 and food is an extra ¥1,000-1,500, so it's a little pricey, but the spectacle really is unlike anything you've ever seen.
Improv Performances
Improv groups exist within the more niche realms of the performing arts. As such, you may be surprised to know that there are actually quite a few English-based improv groups operating in and around the Tokyo metropolitan area.
Tokyo Comedy Store
As the name suggests the Tokyo Comedy Store group is made-up of expats (mainly from the U.S. and U.K.) that put on stand-up nights and improv gigs at different venues all over the city. For those who want some "cheap" laughs, this is one of your best options, as the Tokyo Comedy Store perform at pubs and bars with very reasonable entrance fees (often with a drink included). What's more, if you want to get on the mic yourself, they provide regular, all-inclusive comedy and improvization workshops!
The Pirates of Tokyo Bay
The Pirates of Tokyo Bay claim to be Japan's only bilingual improvisational comedy troupe. Formed by American Mike Staffa in 2010, The Pirates have dedicated themselves to bringing Western-style improv to Japan. In the style of the popular improvisation-based TV show Whose Line Is It Anyway?, they perform through games and audience suggestions. Unlike the source of their inspiration, however, they perform in both English and Japanese in attempt to keep everybody engaged. Tickets are generally about ¥2,000, and the performances are at various bars in downtown Tokyo. This is a very unique act, and certainly worth your patronage if you're seeking something a little more outside the box!