2018 Formula One Grand Prix at Suzuka Circuit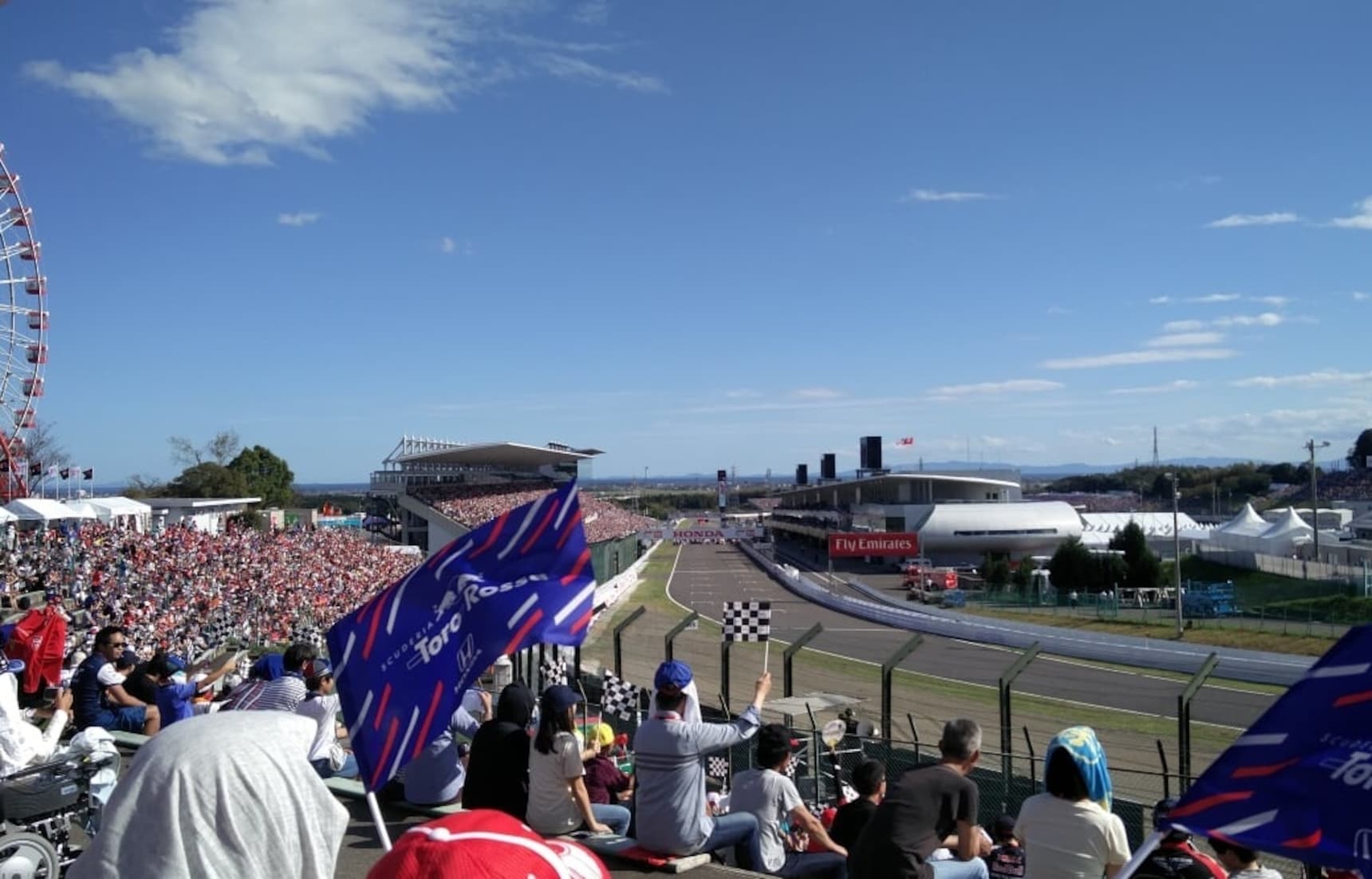 Every year the Suzuka Circuit in Mie Prefecture hosts one of Japan's largest annual sporting events, the Formula 1 Grand Prix. Over the course of three days, thousands of spectators flock to the race course located in the city of Suzuka, just southwest of Nagoya, to indulge in some high-octane, four-wheeled entertainment.
Formula One in Japan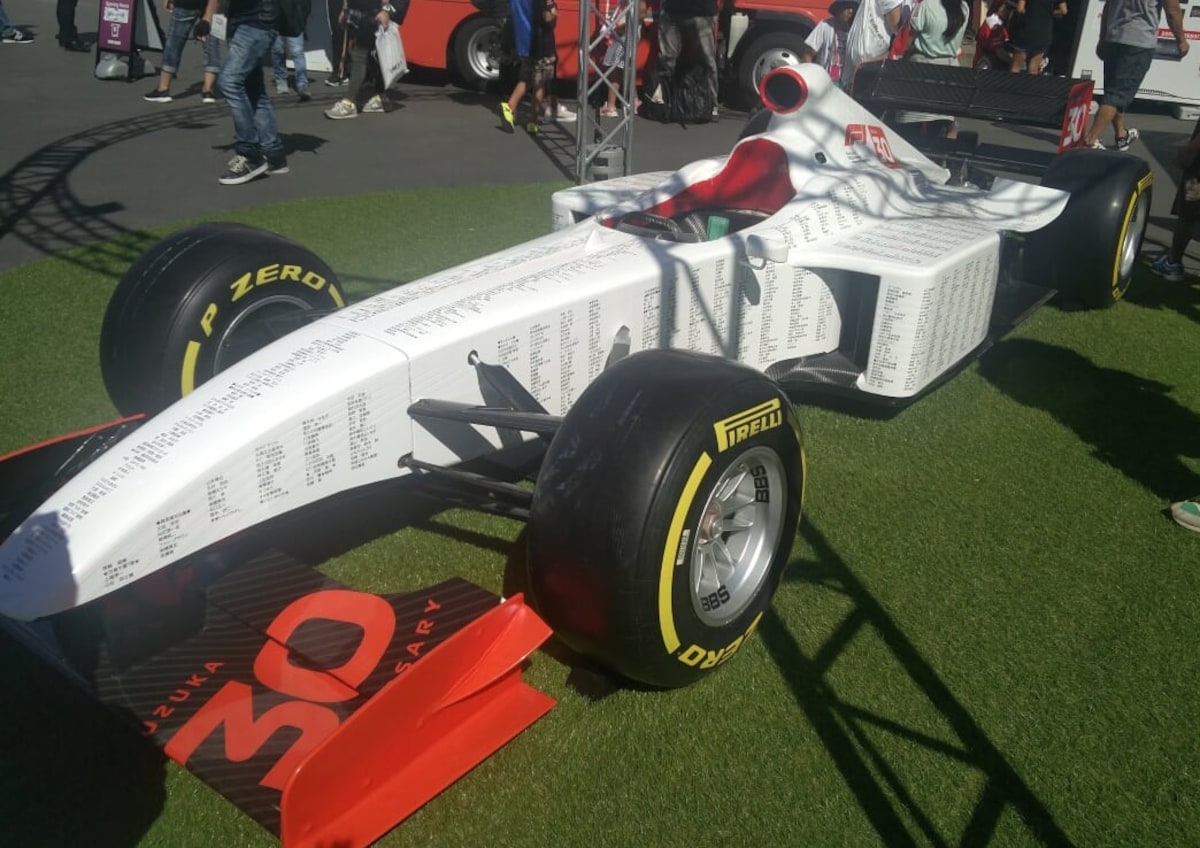 In a country famous for its ingenius engineering, it should come as no surprise that Formula One has an eventful history in the Land of the Rising Sun. Two of the nation's courses—the Fuji Speedway and the Suzuka Circuit—have both hosted Formula One's most famous racing spectacle. The Fuji Speedway, which lies at the foot of Japan's largest mountain of the same name, was etched into the history books as James Hunt managed a famous victory here over Niki Lauda in 1976. Hunt's victory brought an end to one of the greatest sporting feuds of the 20th century—a feud that included near-fatal crashes, and was immortalized in the 2013 Golden Globe-nominated film, Rush.

More recently however, Japan's Formula One attention has shifted to Suzuka Circuit (鈴鹿サーキット), which is celebrating its 30th anniversary on the Grand Prix circuit in 2018. Formula One heavy hitters hop behind the wheel at Suzuka every autumn as the drivers approach the closing stretch of the Grand Prix season, which makes it one of the most pivotal events on the Formula One calendar.
Suzuka Circuit was born when two legends of the automotive industry—Soichiro Honda (of Honda Motor Company) and track designer John "Hans" Hungenholtz—teamed up to bring a modern race course to Japan. The course was designed in 1962, and has been a more or less regular fixture on the Formula One schedule since 1987. The design they came up with was a unique figure-8-style—the only one of its kind on the Grand Prix circuit—which is renowned for its inspired design and technical difficulty. With a deceptively complex mix of left and right turns, the circuit is often regarded as a driver's favorite, despite scarcely undergoing any changes since its initial inception—a testament to its quality and track record (pun intended!). The circuit was awarded 2nd place on the Montreal Grand Prix's list of "Top 5 Racing Formula 1 Circuits of All Time," where they described it as "both a historic circuit and a modern marvel of F1 track engineering."
At Suzuka Circuit
The Japanese Grand Prix at Suzuka takes place in mid-autumn, typically over three days—Friday, Saturday and the main event on Sunday. 2018 was a special year for the venue, since it's the 30th time hosting since it's inaugural Grand Prix in 1987. As such, the event organizers were determined to give the spectators a memorable experience. The headlines after Saturday's race day were dominated by a poor showing from Ferrari's Sebastian Vettel, which made victory for his rival, Lewis Hamilton of Mercedes, seem inevitable. Any fears that this would detract from Sunday's atmosphere were immediately quashed as I made my way to the stadium for the main event.
Suzuka Circuit is near the east coast of central Honshu, and the distant mountains towards the southern edge of Mie Prefecture provide a stunning backdrop to the race course. One of the first things you notice on approaching the 155,000 capacity arena is a sense of grandiosity. The venue and surrounding areas are dominated by the biggest names in Formula One engineering, with Honda, Ferrari, Red Bull, Petronas, Pirelli and more plastered on everything from t-shirts and flags to billboards.

As midday approached, helicopters arrived from above, no doubt carrying distinguished guests. The drivers appeared at the front gates, behind the wheels of top-of-the-range Ferraris and Mercedes, and greeted throngs of flag-waving fans with an obligatory toot of their horns. The closer I got to the track the more the crowd intensified. The unmistakable roar of the engines from Formula One cars and the smell of burning asphalt from the day's early races set the scene. Needless to say, I was in for an exciting day.
When Japan organizes an event, they do so with a particular sense of thoroughness and flash that can be attributed to their philosophy of omotenashi, the idea of anticipating a customer's needs before even the customer does. Combine this with a widespread adoration of Formula One across the country and it's easy to see why the atmosphere at Suzuka Circuit is is palpable throughout the weekend. It reaches fever pitch on Sunday, especially around 1:30 p.m when the practice runs for the main event begin.

Ticket prices cover admission fees and grant access to the race course for all three days (including Thursday and Monday either side of the race days). There is a wide range of prices depending on your seat location along the track, as well as the stand in which you're seated. You can get seats from as little as ¥19,100 (about US$190) all the way up to ¥74,000 (around US$740) for tickets in the main Grandstand—you can also buy group tickets at a slight discount. For more info, click here.
Activities
While the race is undoubtedly the main reason for going to Suzuka circuit during the Grand Prix weekend, the fun certainly goes beyond the racing spectacle itself. There are car showrooms, family-friendly activities, great culinary options and (of course) numerous outlets to wet your whistle. With so many ways to keep busy, Suzuka is much more than just a day at the races.
Let's start with the car exhibits. There are a variety of pop-up tents, operating as small, makeshift automobile museums. On display are vintage Formula One cars and modern classics from the likes of Mercedes and the Red Bull-owned Scuderia Toro Rosso, and this year a special 30th anniversary Honda racing car was on display—commemorating Suzuka's landmark year on the Grand Prix circuit. All of the exhibits are free of charge, and are prime locations for snapping a few pics of some seriously beautiful cars.
Since Honda designs and operates the course, it should come as no surprise that the biggest and best of the show rooms at Suzuka are part of the Honda Collection, located in the GP Square area near the VIP Grandstand. 2018's display included a classic caramel-yellow 1987 Lotus 99T and a McLaren 1988 MP4/4, which is considered one of the most successfully designed cars in racing history.
If the exhibits have you craving even more Formula One fun, there are plenty of places where can purchase some official merchandise from the pantheon of Formula One automobile manufacturers. There's even a stall selling commemorative cups made from vintage car exhausts!
Fancy taking up the wheel yourself? Check out the Esports Fan Zone, where you can try your hand navigating the bends of Suzuka Circuit in a super realistic driving simulator. If you're in a group you can take on the pit stop challenge, where you take up the role of a crew member and attempt to replace the car tires as quick as possible. The fastest times are displayed on a live leaderboard, which is sure to appeal to those with a competitive edge.
If that still isn't enough, there's also a racing theater, which provides a comprehensive history of racing at Suzuka. There are displays showcasing cars from classic championships, along with video highlights of the races in which they featured. You can also watch the live races with full surround sound effects in the theater's auditorium, which seats 60. It's a great place to get your racing fix even on a rainy day!
Food & Drink
Since a visit to Suzuka Circuit is an all day event, it's worth noting the variety of options for drinking and dining. There are tons of stalls serving up a number of nationwide and local classics—udon, bento boxed lunches, tonkatsu, Okayama gyu kushi (beef sticks) and more! For those with a sweet tooth, you can grab some omiyage, many of which are inspired by Formula One, including "asphalt" rusks and tire-themed doughnuts!
Those looking for adult beverages will be glad to know that the quality of food is matched by the quantity of alcohol on offer. Pop-up booths are dotted all around the venue serving beer, wine and spirit and mixer combos. It wouldn't be Japan without a stall dedicated to a national favorite—the whisky highball.
For those who want to sit down and enjoy a meal, there is a restaurant plaza located in the Suzuka Circuit Hotel. The restaurants on offer serve up a buffet, grill-style cuisine and organic whole foods, respectively. Although they are considerably more expensive than the food at the race course, they have quality to back up their prices. Shun specializes in yakiniku barbecue—it's located in S Plaza and is my personal recommendation. Adult courses range from ¥5,800 to ¥17,000 (between about US$50 to $170) depending on your budget, appetite and group size—kid's meals start from ¥2,000. The hotel is located outside of the circuit, so it's recommended to go before or after going inside. It's worth noting that reservations can be made from the information inside the circuit.
Amusement Park
Suzuka Circuit doubles up as an amusement park, filled with family-friendly attractions. There are lots of attractions and activities to keep the kids happy while you line up for refreshments at Johnny Highball! While Grand Prix weekend is a popular time of year, most of the attractions are open pretty much year-round! You can find more info here.
Suzuka's amuseument park is aptly named Motopia, and sports and mobility are the general theme of the parks attractions. The main attraction zone is known as GP Field, which contains a Ferris wheel, the aforementioned racing theater and go-karts (which will undergo renovation until October 2019 in order to become more child friendly). The GP Field is in a prime location beside the arena's R and S seating areas, right on final bend before the track's home stretch.

The rest of the attractions are split across several zones on the other side of the GP Square area. These include an Adventure Village, Kochira's Putti Town (for young children), Pipira's Moto Field (where children can ride on mini motorbikes) and a summer-only water park. Rides can be paid for individually using coupons which you can purchase at the venue. But the easiest way to enjoy everything is with the Motopia Passport, which grants access to the majority of attractions and discounts for the rest. Passports are ¥3,900 for adults, ¥3,000 for children (aged 7-12) and ¥1,800 for infants (aged 3-6).
Beyond Suzuka
Suzuka Circuit is conveniently located near Aichi Prefecture's largest city Nagoya, and Mie Prefecture's historical town Ise. Both have great accommodation options and plenty of sights to see, which makes them a great follow up once your Formula One frenzy has ended.
Nagoya

Nagoya is the capital city of Aichi Prefecture, and the largest city in the Chubu area. It's a vibrant city that juxtaposes the architecture of a modern Japanese metropolis against ancient temples and shrines. Some of the main sights in Nagoya include:

Nagoya Castle: Erected at the behest of the shogun Tokugawa Ieyasu in 1610, Nagoya Castle is probably the most famous and historically significant building in the city. The castle is open to visitors year-round, apart from the New Year holidays (December 29th to January 1st).

Osu Kannon: This is Nagoya's most popular Buddhist temple, originally erected in the 14th century. Although it was renovated after a fire in the 1800s, the temple remains a striking symbol of Japan's past. There's also an awesome otaku-haven shopping street nearby!
If you do end up staying in Nagoya, be sure to eat the popular dish Miso Katsu. As the name suggests, it is tonkatsu (a fried and breaded pork cutlet) covered in the sticky red miso for which Nagoya is famous. Yabaton is one of the most popular chains, especially the store in Nagoya's entertainment hub, Sakae.

Or alternatively you can check out the Ekimen-dori in Nagoya Station. There are several small shops here, and each one specializes in a different kind of regional ramen.
Ise

Ise is a picturesque coastal town in Mie Prefecture. It is steeped in history and chock-full of culinary delights. Here are some of the highlights:

Ise Jingu: Ise Jingu is a shrine complex containing over 150 shrines. Records claim that the complex is around 2,000 years old, and it is home to a piece of Imperial Regalia, the mirror known as Yata no Kagami, symbol of Amaterasu-Omikami.

Okage Yokocho: Okage Yokocho is a network of quaint alleyways. It pays homage to the Edo (1603-1867) and Meiji (1868-1912) periods, during which time Ise was a popular stop for traveling pilgrims. The period-style architecture really makes the area feel like a true time warp.
For food, we have another ramen recommendation! And our old friend miso is back to join the party. Ise's rich miso ramen is an absolute must-eat if you venture down to this part of the country. Kura de Ramen is a local favorite!

For dessert, why don't you try Ise's famous akafuku mochi? First created in 1707, this dessert is a simple combination of sticky rice and sweet bean paste that is famous across the nation. They have a peculiar shape which is supposed to resemble the rushing waters of the Isuzu River, which flows through the Ise region.
Access to Suzuka
From Nagoya or Ise

Suzuka Circuit can be accessed from Chubu Centrair International Airport or Nagoya very easily by car. The trip takes about 90 minutes, one-way, but finding parking can be difficult and pricey. You can take the Kintetsu Line from Nagoya Station to Shiroko Station, followed by a direct bus to the race course. Alternatively you can take the JR Kansai Main Line from Nagoya to Yokkaichi Station, and then transfer to Suzuka Ino Station via the Ise Railway Line. Both journeys will take about an hour.

The drive from Ise to Suzuka is about 45 minutes, but you can also access it by train quite easily. Again, take the Kintentsu Line to Shiroko Station, followed by a bus directly to the race course. This generally takes around 80 minutes.
From Major Cities

If you are traveling to Suzuka Circuit from Tokyo, Kyoto or Osaka, then your best bet is to take a bullet train to Nagoya Station before following one of the aforementioned routes. From Tokyo you can take the Tokaido Shinkansen to Nagoya, which takes a little under two hours. If you're coming from Kansai, the Tokaido Shinkansen will take about 35 or 50 minutes to Nagoya from Kyoto and Shin-Osaka stations, respectively.