6 Sake Brewery Day Trips from Tokyo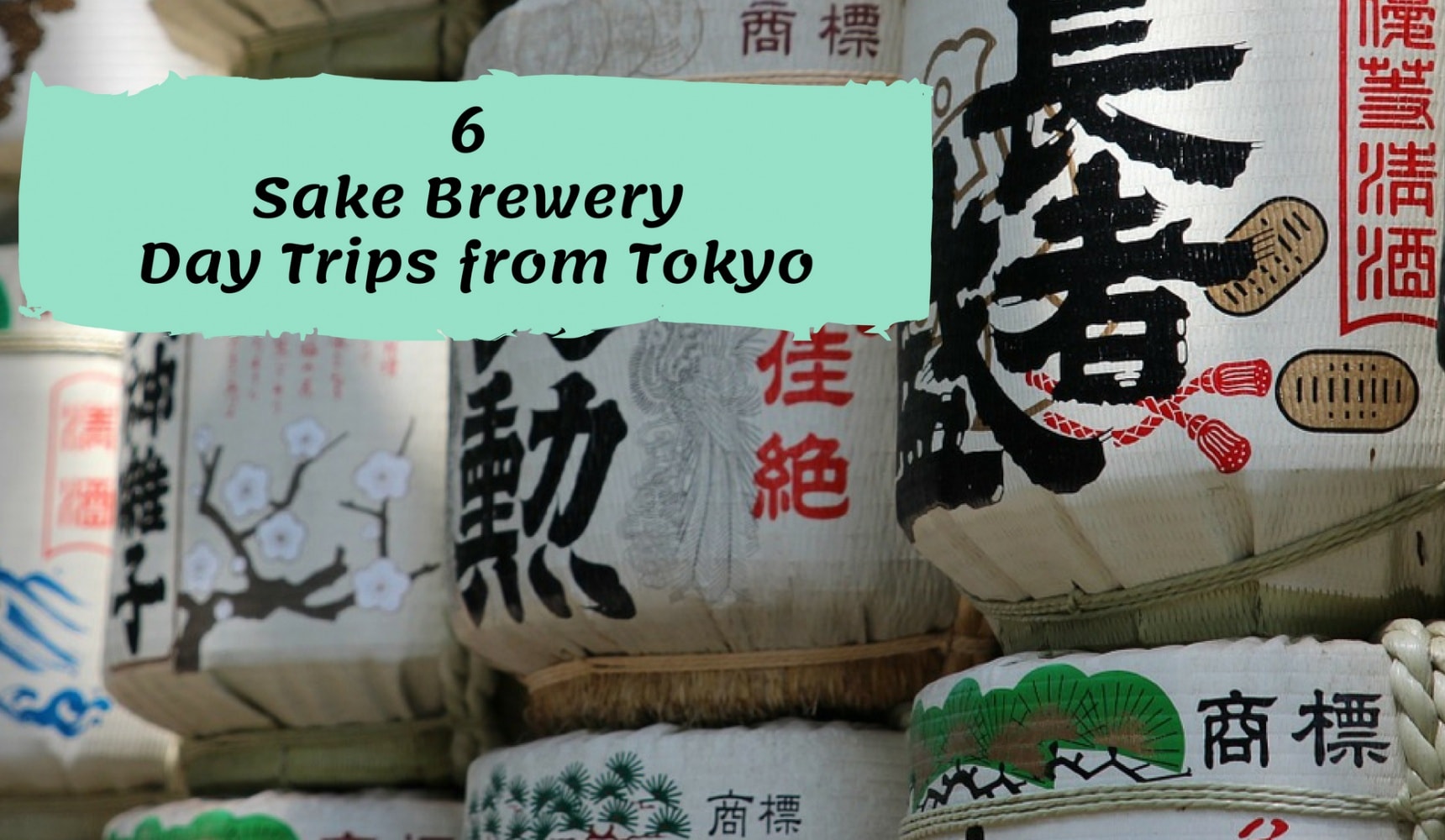 Just outside of Tokyo there are tons of nearby spots perfect for a short day trip to get better acquainted with sake, the nation's most famous and historic tipple. From beachside breweries to rice wine made with water pumped straight from Mount Fuji, hop on the train to discover the delights of sake and Tokyo's countryside.
Sawanoi Brewery in Okutama
You'll find the Sawanoi Brewery near Ome, the westernmost corner of Tokyo. A long-established local sake brewery, Sawanoi is said to have a history that dates back a whopping 300 years. An easy three-minute stroll from Sawai Station on the JR Ome Line, it's the perfect place to visit if you're on the hunt for a boozy escape in a tranquil natural setting that's not too far from the city.

The brewery hosts a number of free sake tours suitable for experts and beginners alike, with Japanese tours running four times a day (English-language pamphlets provided) and special English tours held a few times each month. You can reserve your spot in a tour online. There are plenty of sake sampling opportunities for a small fee as well, just contact the brewery for more info.

After the tour, purchase light snacks and small bottles of their best brews to enjoy on the breezy riverside patio.
Matsuoka Brewery in Ogawamachi
The Matsuoka Brewery is a leisurely 20-minute stroll from Ogawamachi Station, about 90 minutes from Shinjuku by train. Nestled away in the northern part of Saitama Prefecture, the brewers here use pure water from the mountains of Chichibu to produce award-winning sake. Operating since 1851, just like a fine wine, their product only seems to be getting better with age.

What makes Matsuoka's style of crafting sake so special is the fact that they use the area's "hard" mineral-rich water, sourced from pools sitting 130 meters (about 427 feet) underground. You can learn more about how this naturally filtered and purified water influences the taste by joining one of the daily tours, which features a free sake tasting at the end. For those who don't drink, Matsuoka also produces non-alcoholic products like their popular daiginjo sake ice cream, and cosmetics made from malted rice. Bottles of their sake start at ¥813 and are also available online.
Ishikawa (Tamajiman) Brewery in Fussa
The western Tokyo neighborhood of Fussa is typically known as the home of the Yokota Air Base. But what you may not know is that it's also home to one of Tokyo's best sake haunts. Established in 1881, the Ishikawa Brewery has spent over 120 years perfecting the art of sake brewing.

The best way to really immerse yourself in the local sake community is to sign up for the popular Ishikawa Brewery walking tour, which allows guests to explore the factory and historic buildings, while learning just how their unique Tamajiman sake is created. For those more partial to the amber ale, the brewery also makes a refreshing beer, which you can learn about and sample on site too. You can easily book your spot on an English-language tour from their website.
Kankiku Brewery in Matsuo
Founded in 1883, Kankiku Brewery sits proudly right along the coastline in Chiba Prefecture, about 30 minutes from Matsuo Station on foot (and a little over two hours from Shinjuku by train). Using delicious rice sourced directly from Hyogo and Okayama Prefecture, the Kankiku team produce a sake that's undeniably fresh, flavorful and distinct. Making the most of the facilities, the team also craft Kujukuri Ocean Beer, which tastes particularly nice after a stroll by the seashore.

The brewery runs regular tours of the production line during the major sake-making periods in November and March, and tours of all of the other facilities throughout the rest of the year. The tours feature complimentary sake and shochu tastings, and the whole experience is free. After the tour be sure to pop by the on-site restaurant to enjoy a laid-back lunch, perfectly paired with your new favorite brew.
Ide Brewery in Kawaguchiko
Located just a stone's throw from Lake Kawaguchi and a 10-minute walk from Kawaguchiko Station, the Ide Brewery boasts the title of being the one and only sake brewery in this area that uses Mount Fuji spring water. Founded in 1840, the brewery started running tours in 2010 as a way to help more people truly understand the art of sake crafting.

For a small ¥500 fee you can join one of the brewery's regular tours, which runs for about 30-40 minutes and ends with a tasting session. Tours run twice a day, but it's best to reserve online to avoid missing out. Be sure to pop by the gift shop to pick up a bottle or two of sake to impress your friends back home. Keep an eye out for the bottles shaped like Mount Fuji!
Koedo Kurari in Kawagoe
Although this one isn't strictly a brewery, it's still worth a visit if you're looking to try many different varieties of rice wine. Found in the history-filled town of Kawagoe, Koedo Kurari houses several eateries, shops and the highlight of the facility, an awesome sake "vending machine." Go to the counter and exchange ¥500 for four tokens, which you can use to select your choice of sake from the special dispenser. You will find helpful information in English at the makeshift bar counter to help you learn more about how to judge sake and find your favorite flavor combination.

Koedo Kurari is also a great place to pick up a few souvenirs and gifts, in case you sipped a little too much sake earlier and forgot to pick something up at the other breweries.
Desperate to enjoy a sake tasting session, but can't leave Tokyo? No need to worry, there are several spots in the city where you can sample several kinds of Japan's rice wine for a set price. Slurp down ramen while trying 50 different types of sake or visit Toshimaya, a mecca for sake lovers!