Michelin-Ranked Soba Spot Sparkles in Tokyo
The Michelin Guide published its first edition of Tokyo gourmet highlights in 2007, and has been telling us the best places to pick up our chopsticks ever since. While the Michelin star system is the most famous, the critics also offer a rating of Bib Gourmand, which recognizes outstanding food at affordable prices (around ¥5,000 or less).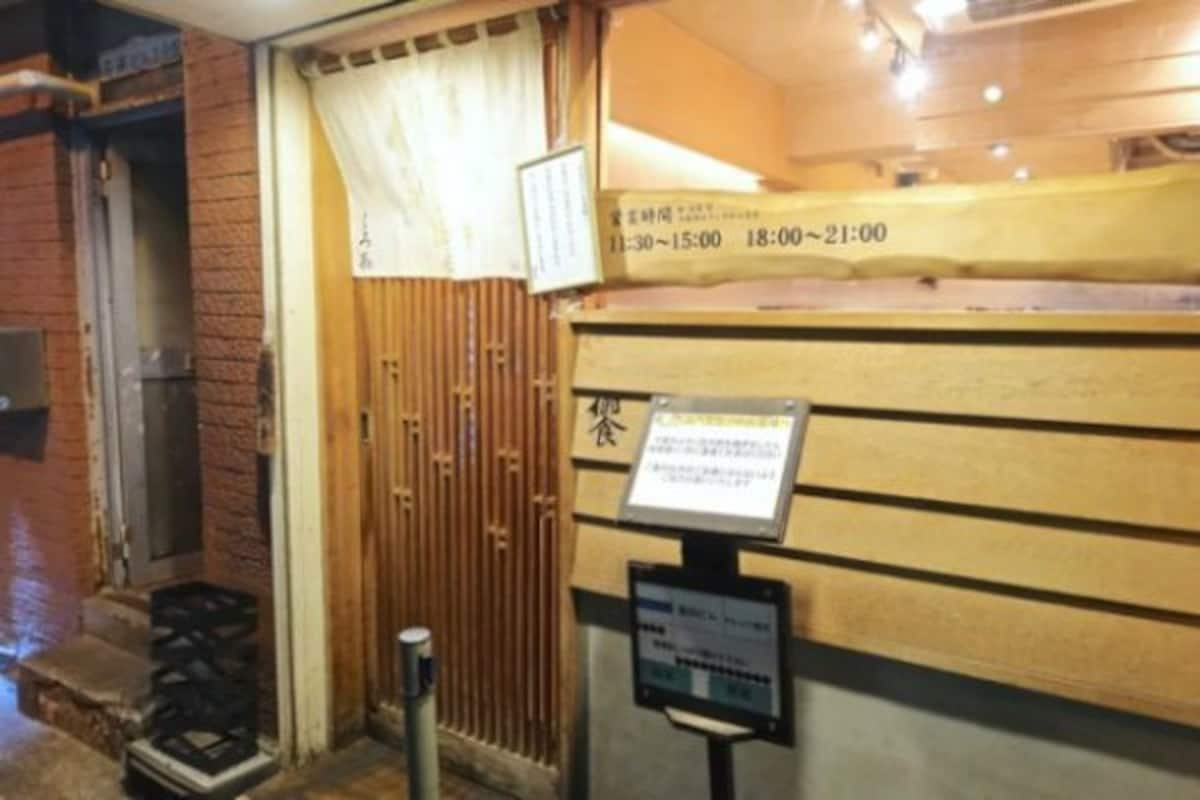 One restaurant that earned its Bib Gourmand status with flying colors is the ramen restaurant Motenashi Kuroki in Akihabara. With this in mind, the Japanese language reporter K. Nagahashi from SoraNews24 set off to try the restaurant's specialty salt soba noodles.

And so, with an empty belly and an excited heart, he set off for the soba. It took him about seven minutes of walking from Akihabara Station to reach the restaurant, where he was greeted with a beautiful calligraphy sign depicting the store's name in kanji (Chinese characters).
When he arrived, it was around 7:45 p.m. and there were already two people ahead of him in the line. Perhaps they heard about the Bib Gourmand and wanted a piece of the action! Understandable.

Once the clerk instructed him how to order, K found himself facing a machine that any ramen fan worth their salt would recognize. Pressing the buttons on the machine released a slip of paper that he could hand to the staff of the restaurant to convey his order. This one kindly offered a translated English version of the menu items, which is great for tourists.

He was a little surprised to see that the usual ramen broth offerings had been broken up: Kuroki only serves salt and miso broths, with no soy sauce or tonkotsu (pork bone-based) broth in sight. But even without a soy sauce option, his mind was made up! Mr. Nagahashi honed in on the specialty salt soba, noting that you can choose between thick and thin noodles. While it's true that the price of ramen has been increasing lately, ¥1,250 (about US$11.30) is rather expensive for one bowl in Japan.
Once he placed his order, Nagahashi simply had to wait to see what soba specimen the restaurant would present to him. Though he had to wait outside for another ten minutes, finally he was directed to a seat at the counter. Shortly after, his soba made its entrance. And what a feast for the eyes it was!

A veritable greenhouse of beautiful vegetables sat atop the noodles! Leeks, dried tomatoes, komatsuna (Japanese mustard spinach) and menma (fermented bamboo shoots) paired with expertly simmered pork, a single wonton and a seasoned egg. The soba was rounded off with a single decoratively cut slice of chicken that features an olive at its center, embedded in tomato paste. The colors and sheer variety of all those toppings packed a powerful punch, so their reporter was very impressed with his first look at the dish.
To test the soup, he first took a sampling of the broth alone. And the verdict? Outstanding!

The taste from the chicken stock was rich and textured, without being overwhelming. The amount of salt used was perfect too—and the soba did away with artificial flavorings and preservatives in order to let that authentic taste saturate every spoonful.
Satisfied with the soup, Nagahashi promptly moved on to the star of the dish—the noodles themselves.

Pale brown and thinly cut, just as he'd requested, he couldn't help but feel a twinge of nostalgia at the sight of them dangling from his chopsticks. What a truly classic dish! Each slurp was packed with the flavor of buckwheat, and while thin, they had enough substance that he found himself heartily chewing through them.
That left only the toppings for inspection, though in this case last certainly did not mean least! The seasoned egg was piping hot, the simmered pork moist and tender, and the wonton slipped down the throat as easy as anything. The dish balances both color and flavor with its toppings to create a stunning impression.
Have you ever seen such an exquisitely jammy yolk?
The juicy cut of pork is a top contender!
The wonton was perfectly formed!
Olive and tomato form the core of the chicken slice for a triple whammy of taste. While the reporter admitted the inclusion of dry tomatoes and olives surprised him at first, he had to concede that the chef knew exactly what he was doing. They complemented the soup perfectly.

Nagahashi drank every last drop of the soup without reluctance, and was happy to report that not only was the soba pleasant to the palate, but it also left him feeling full and content. All in all, well worth the asking price of ¥1,250! He couldn't help but notice they also had an Asari (Clam) Miso Soba available at that machine… Rumor has it that dish is popular in its own right too. He'll just have to make another trip out to try that one next time. It's a tough job, but someone has to do it.

For more information about Motenashi Kuroki, including its location, be sure to check out the full story from SoraNews24 below!