Kero-chan Gets Limited-Time Café in Tokyo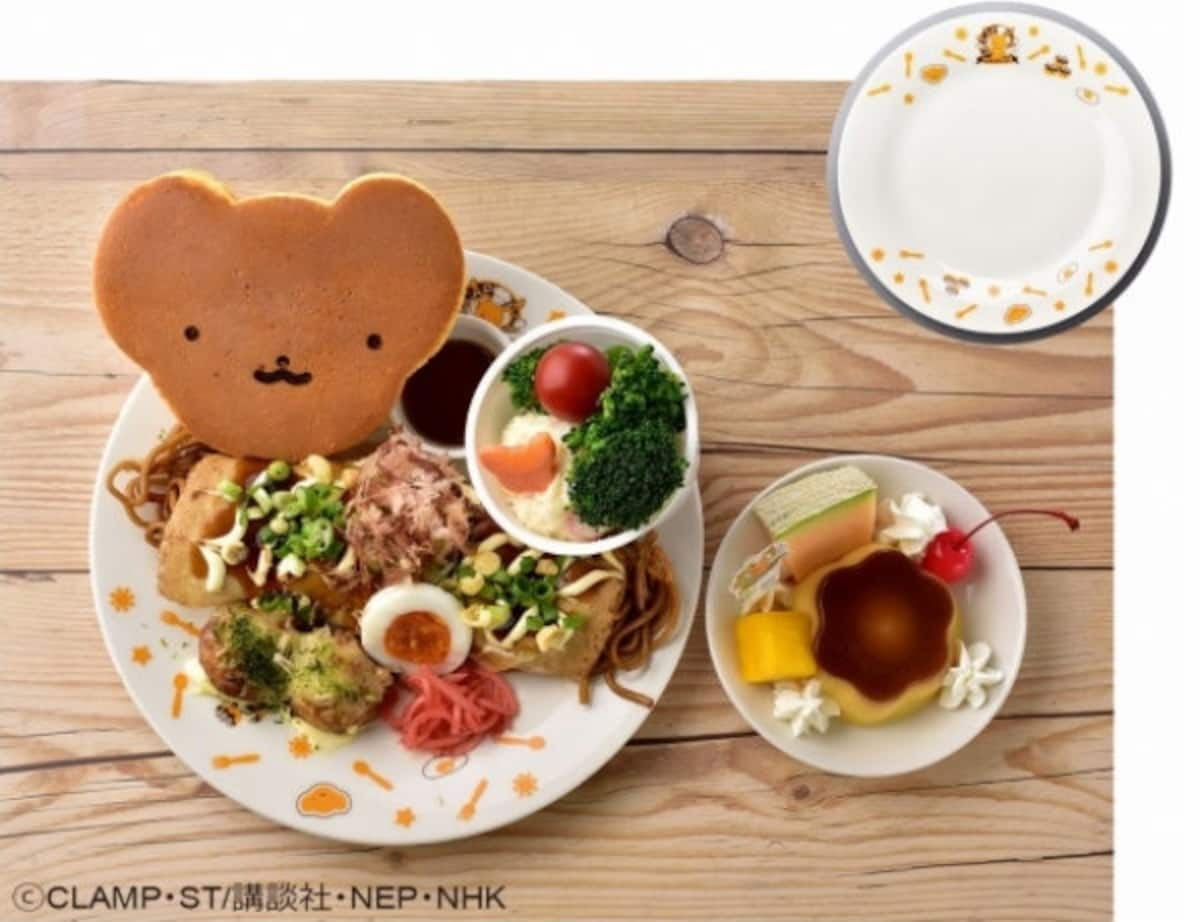 Since it's his name on the door, the menu is filled with Kero-chan's favorite foods, starting with the Kero-chan Feast Plate (¥1,980 [US$18.50])—which is an indecisive eater's dream come true, since it comes with stir-fried noodles, takoyaki octopus dumplings, a Kero-chan-shaped pancake and a dish of Japanese-style "purin" pudding and sliced fruit.
Not quite so hungry? ¥1,380 will get you the house tantanmen noodles, topped with a soft-boiled egg.
Or if you've only got room for dessert, the pancake, pudding and dessert are available together for ¥1,680 in the Kero-chan Pancake Purin à la Mode plate.