Break Me Off a Piece of That Kit Kat Sushi!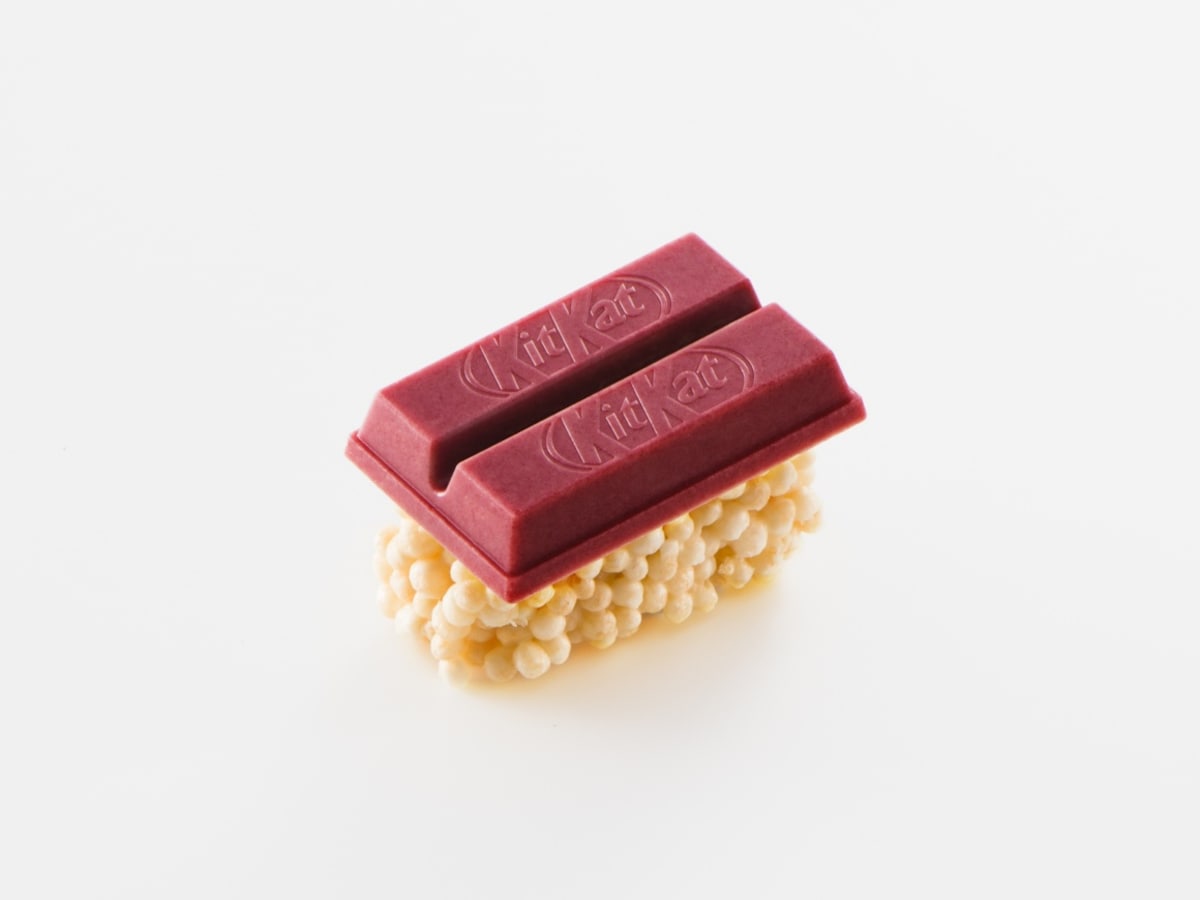 Each three-piece Sushi Kit Kat set includes a maguro (tuna) version, which is topped with a raspberry-flavored Kit Kat.
Accompanying the raspberry-flavored Kit Kat is an uni (sea urchin) Kit Kat, which is made with a slice of seaweed wrapped around a Hokkaido-melon-with-mascarpone-cheese-flavored Kit Kat.
The third and final piece to the trio is a tamago (egg) sushi, featuring a banana-flavored Kit Kat and a sliver of nori seaweed.

All the Sushi Kit Kats come with a rice-puff base that's been coated with white couverture chocolate and mixed with a dash of wasabi powder for a unique accent and a surprising hit of flavor.
These are some of the rarest Kit Kats you'll ever try, so be sure to get in line before the store opens every day until May 6, 2018 to get your hands on a set! And don't forget to pair your chocolate sushi feast with a fine Sake Kit Kat for a true Japanese experience!

For more information, including the exact location of the Kit Kat Chocolatory at Itami Osaka International Airport, be sure to click on the full story below from SoraNews24!