Shove Your Pie Hole With All-You-Can-Eat Pie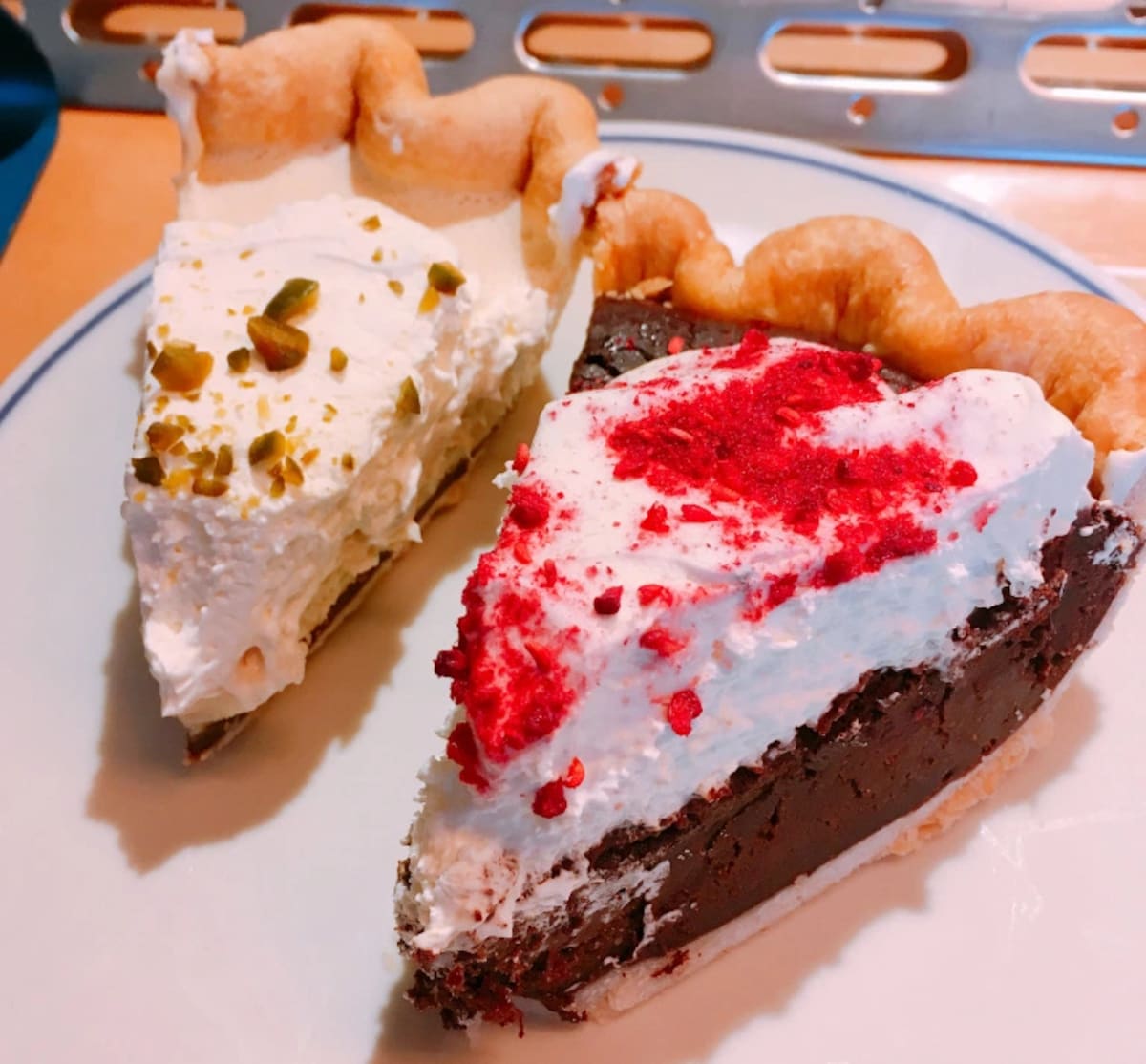 Next up was the Earl Grey Tea (with white chocolate mousse), and Chocolate Raspberry pies. Each and every one of the pie slices was deliciously satisfying, but they actually found themselves wishing they'd saved the chocolate raspberry for the meal's finale, since it's also extra-filling.
The Salted Caramel Pecan was a taste of the Deep South in the Far East.
The Pumpkin Pie was so good that they wondered why it isn't eaten more often outside of Thanksgiving. Finally, the half-moon shaped Strawberry and Lavender was elegant in both appearance and flavor.
Sadly, the Matcha Green Tea pie had proven so popular that it was already sold out for the day. To compensate, the server brought them a second type of apple pie that's not supposed to be part of the all-you-can-eat pie lineup, so we were pretty pleased about beating the system, so to speak.

Speaking of extra goodies, the all-you-can-eat pie deal doesn't automatically include ice cream, but if you follow The Pie Hole's official Twitter or Instagram account, then upload a photo of your pie-houdai experience, you can get some free scoops.

Having polished off eight different pies, they saved some ¥2,000, and that's not even counting the drinks. The Pie Hole's pie-houdai promotion continues until March 28, 2018, offered on the Wednesday of every week and is definitely worth it.

For the location and website information of The Pie Hole, be sure to click on the full story below from Rocket News 24!