Beauty Beyond Be-'leaf' in Matsushima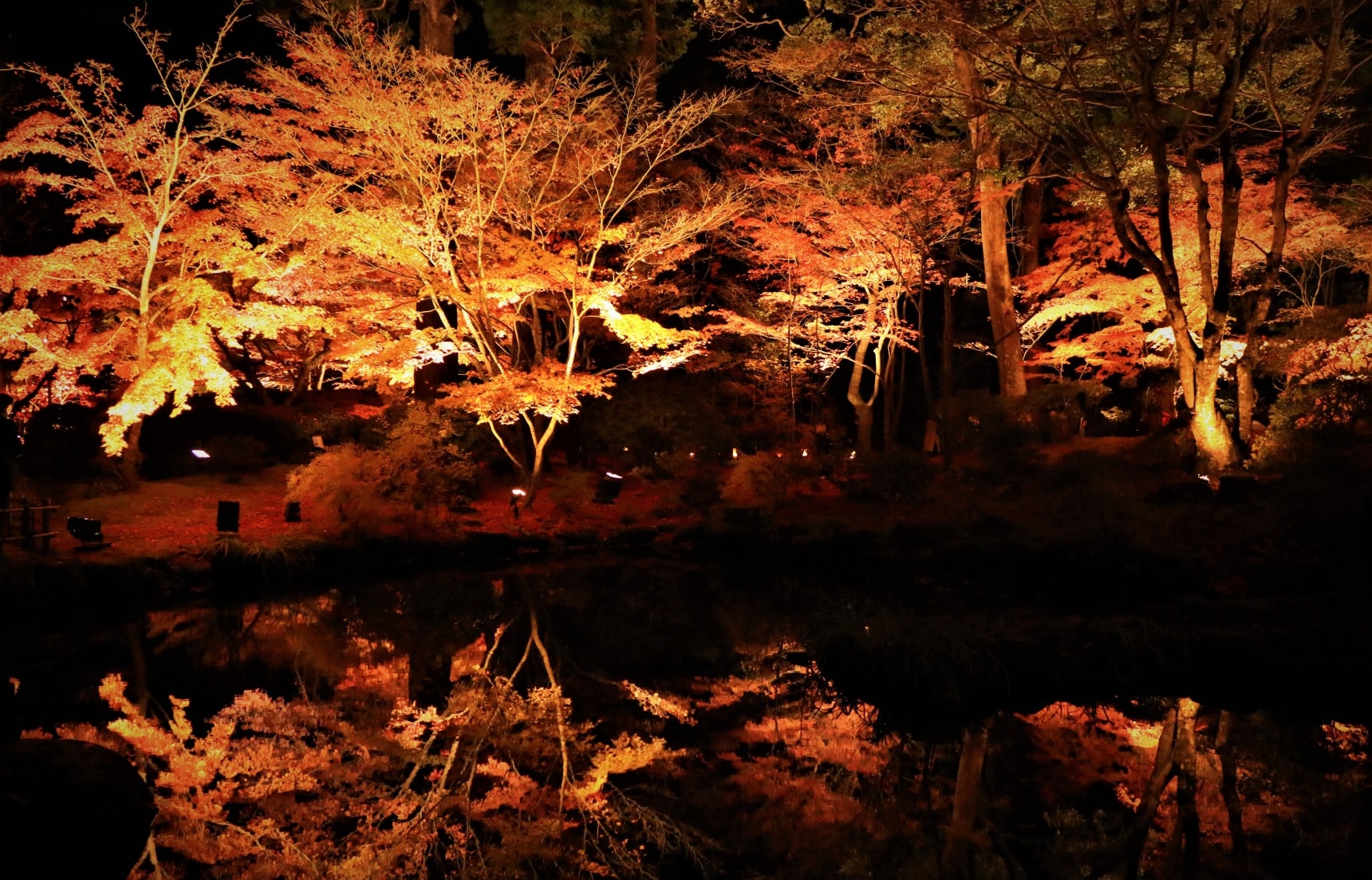 It's no secret that Matsushima, in Miyagi Prefecture, is one of the best places to visit if you want to enjoy delicious food and gorgeous scenery in a place positively steeped in history. While there's no wrong time to visit, the nighttime illumination of autumn colors at Entsuin Temple makes an excellent case for fall!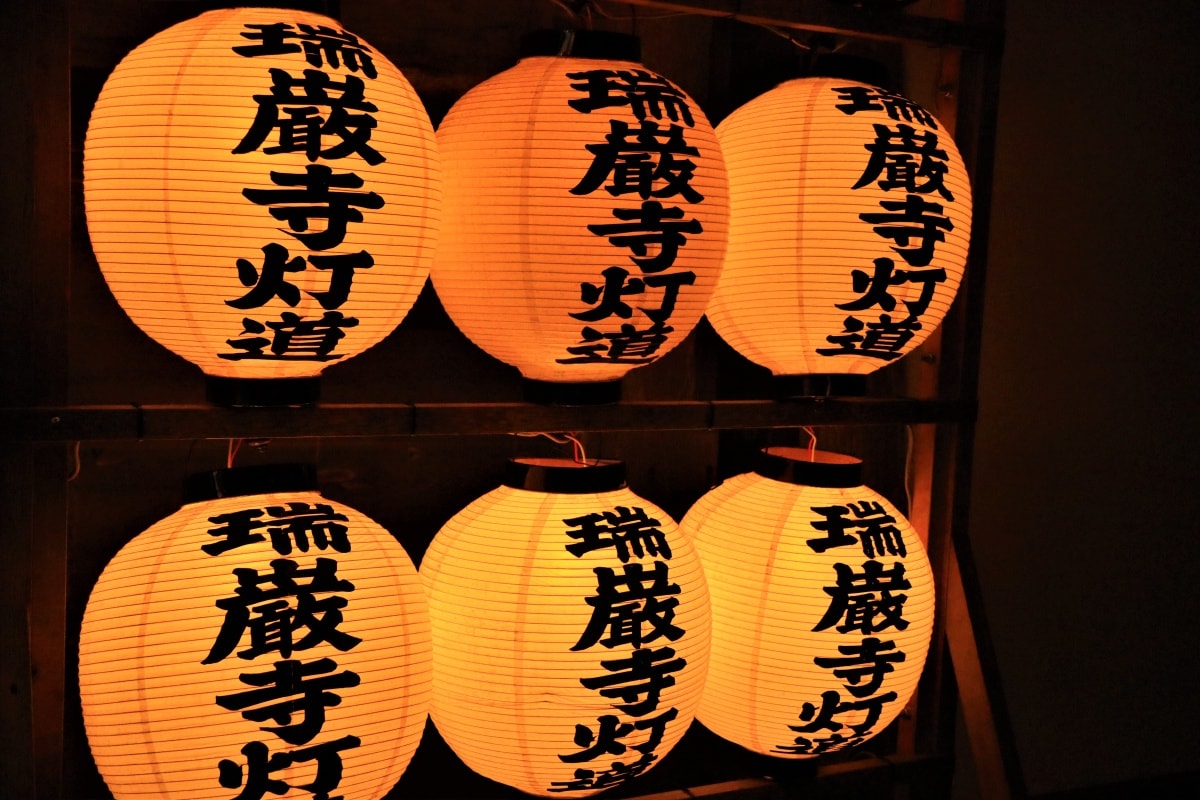 Entsuin Temple is the resting place of Date Mitsumune, the son of Date Tadamune, and was constructed in 1647. Although the word "mausoleum" might conjure up a grim image, Entsuin Temple is a gorgeous blend of natural rock formations and foliage for which Zen gardens are famous, and the building dedicated to Mitsumune has delicate roses decorating it. The aforementioned foliage, specifically its abundant maple trees, make it the perfect place for a crisp autumn walk.
Especially during their nighttime illumination! From the end of October until the end of November, visitors can take an evening stroll through the garden complex and enjoy the beauty of the changing leaves.
The vibrant colors of the leaves are highlighted by a dazzling array of lights, as well as somber Japanese lanterns, and accompanied by traditional Japanese instruments.
In 2017 they even had a time-lapse projection mapping that looked like a painting brought to life!
Entsuin Temple is about a 5-minute walk from the JR Matsushima-Kaigan Station, and admission is normally ¥300 (US$2.80) or ¥500 (US$4.60) during the nighttime illumination period. The lines for entry can be a bit long, especially on weekends, but the scenery is beyond compare and well worth the wait. Whether you're a solo nature enthusiast, on a weekend getaway with friends, or hoping for a romantic stroll with that special someone, Entsu-in is a must-see for the fall season!