Sharpen Your Look With Damascus Steel Watches
Seki in Gifu Prefecture is also known as the "Japanese Knife Capital," a place where some of the finest knives and swords in Japan are made. The city has seen a decline in craftsmen in recent years, but despite this, Japanese company Musha has managed to tap into Seki's rich history of forging blades, producing extraordinary timepieces.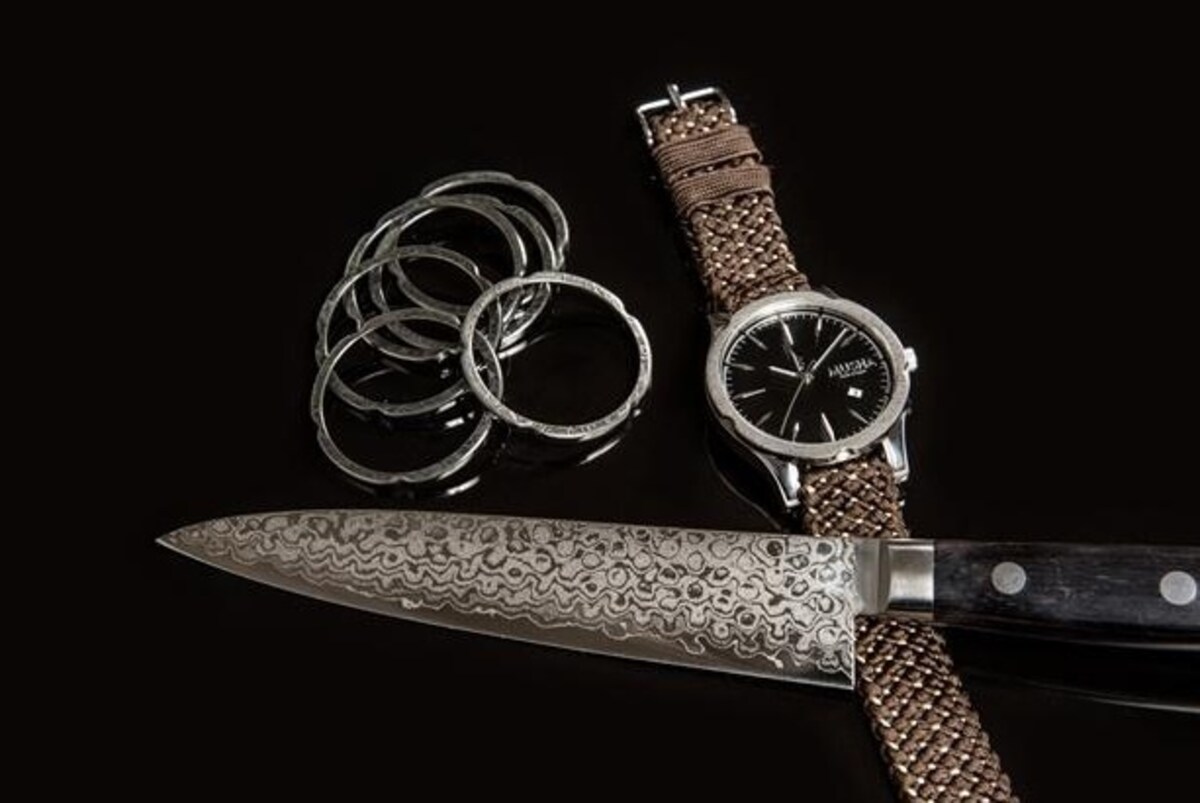 Damascus steel originated from ancient India, with its trademark woodgrain texture a result of polishing and refining overlapping metals of different properties. Used in swordsmithing, this quality steel is now used to make high-grade knives. And watches too. Each piece is one-of-a-kind thanks to its unique mottled pattern.
After carefully forging and quenching the Damascus steel, every piece is painstakingly polished by Masayuki Otsuka, the founder of Musha.
Seki manufactured countless Japanese swords during the Sengoku Period (1467-1590), outfitting every warlord—including the legendary daimyo Oda Nobunaga himself—with the finest of blades. The front casing of the Damascus Watch was constructed to resemble his family crest given its connection with the fearsome feudal lord.
The Damascus Watch Nobunaga is a perfect combination of function, style and elegance.
Paying tribute to Seki's swordsmithing origin, the watch's second hand resembles a curved samurai sword.
This epic timepiece comes with scratch-resistant sapphire glass and runs on Japanese quartz.