Guide to Hiking Hokkaido's Rebun Island
1. Ferry from Wakkanai to Rebun Island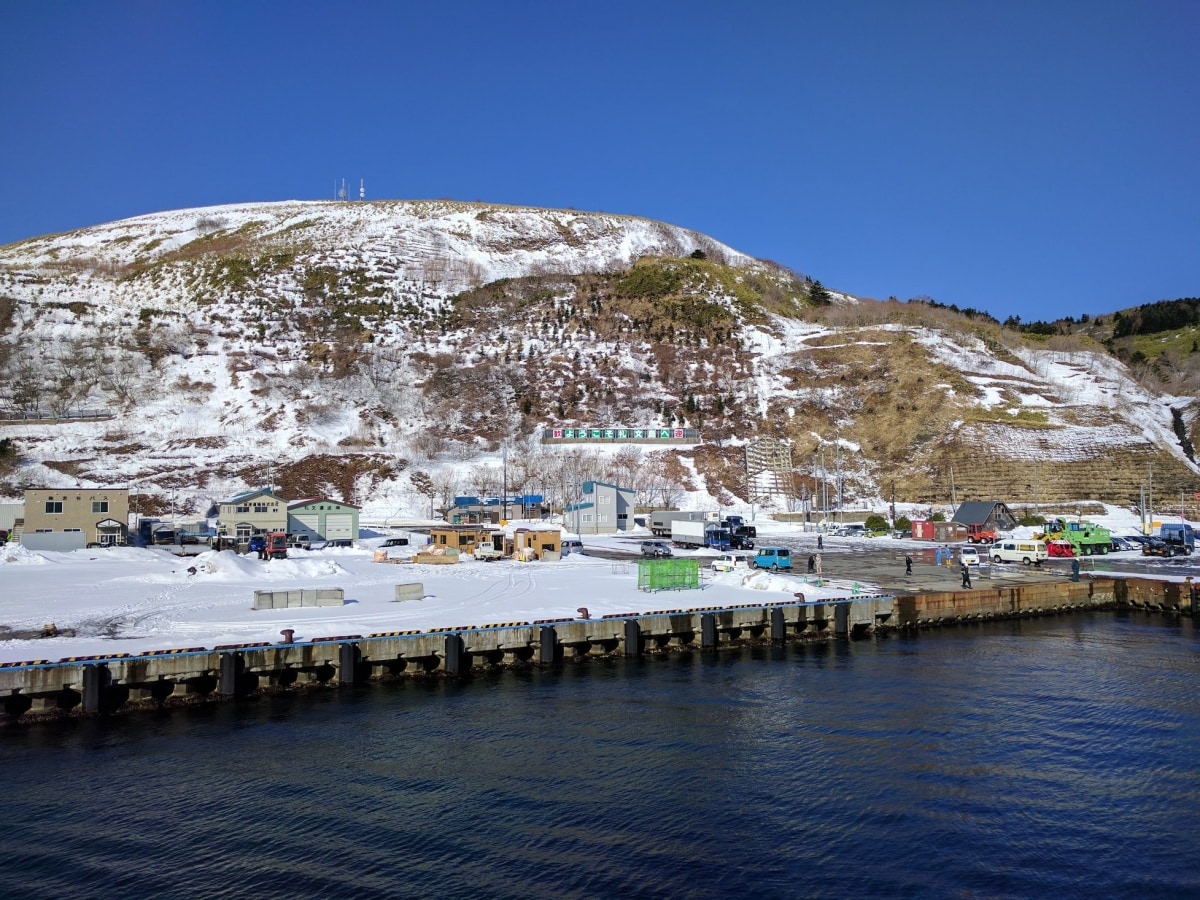 Your very first step to visiting this stunning island off the northernmost part of Japan is to get yourself to Wakkanai. There are various ways of doing this, whether it is by using JR trains, flying into Wakkanai Airport, or taking a highway bus there from Sapporo. Ensure that you have a whole day ahead of you planned just for this island as you'll find that you will never want to leave!

Get down to Wakkanai Port to take one of the first ferries from Heartland Ferry, ensuring that you disembark at Rebun Island and not Rishiri Island (unless you want to hike up one of the highest mountains in Japan!). Relax and take in the views of Mount Rishiri as you sail towards Rebun Island.
2. Head to Shiretokomanai
Once you leave the ferry port at Rebun Island, turn left and walk down the coastal road to Shiretokomanai, a small village located at the bottom of the island. Be aware that shops and ATMs are limited in this village so ensure that you get what you need in Wakkanai before heading off. Alternatively, there are limited options available around the port in Rebun Island.

On arrival at the village, you will find public toilets located on your right and a path leading up into the heart of the island. Find the path heading up to Momoiwa Observatory to start your hike.
3. Pause & take in the views
Potentially running the risk of sounding rather cheesy, it's still important to pause and take a moment to fully appreciate the views on your way up. Thankfully, you won't be hiking through forests on this path so you'll always have stunning visual support to motivate you through the hike; just stop and take it in.
4. Head down to Rebun Town
By the time you get to the observatory, you would have been hiking for about two hours since you left the port. If this is enough exercise for you, follow the signs to your right to head back to the port area. Make sure to visit Usuyuki Onsen to relieve any muscle aches you might have. Alternatively, there are further hiking paths to the north of the island, but this would take a further four to six hours from the observatory (not to mention coming back!). This hiking path leads you to some forested areas on the island as well.

The highlight of hiking on this island is the spectacular view. Follow this suggested course to ensure that you make the most of the island.

Hiking Season:

Due to the heavy snowfall in Hokkaido, it is inadvisable to hike during the winter months. The ideal time to visit would be between the months of May and September. Make sure to take essentials with you before boarding the ferry as there are not many options on arrival and during the hike. Also, the hike has some steep climbs and paths that go alongside steep cliffs. Take extra care when tackling these paths and bring appropriate footwear and gear.