Exploring the Culture of Miyagi
The northeastern region of Tohoku, especially Miyagi Prefecture, is famous for its traditional Japanese culture. This diverse traditional culture varies from town to town, from the traditional wooden dolls and hot springs of its mountain towns to the chic streets of Sendai where the retro flavor of the Showa Period (1926-1989) still remains.
Kokeshi Dolls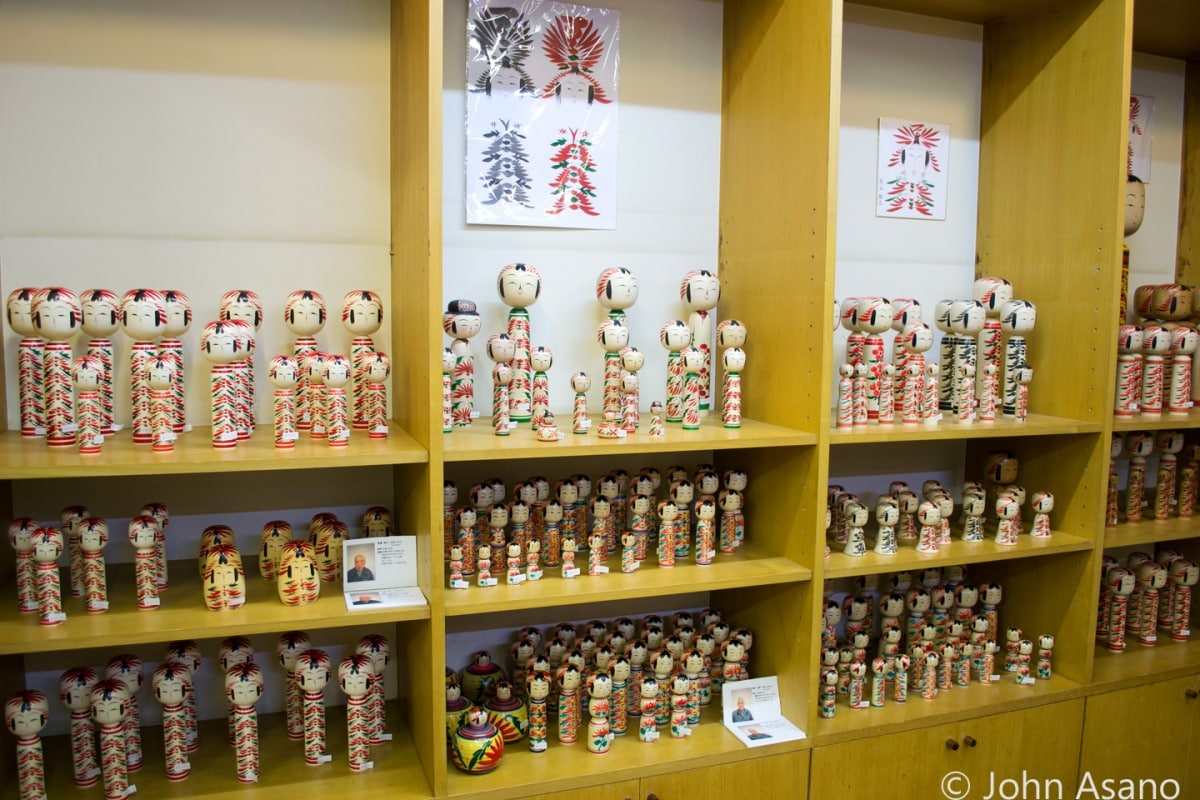 These traditional wooden dolls from the Tohoku region of Japan are handicrafts that have long been treasured as souvenirs. The wooden dolls are constructed of only a body and a head arranged with simple eyes and a nose. The tradition nurtured by the harsh winters is thought to have originated as a children's toy during the mid-19th century in the hot spring towns deep within the mountains of Miyagi Prefecture. Kokeshi dolls have different forms and patterns which vary from town to town in Miyagi Prefecture, but one thing remains constant, they are always cute and colorful. At present, they are classified into 11 lines across the Tohoku region with Miyagi the center of kokeshi production with five production areas which include the famous onsen towns of Togatta and Naruko.
Japan Kokeshi Museum (Zao Town)
The Japan Kokeshi Museum exhibits around 5,500 traditional wooden kokeshi dolls from around Japan. Here you can watch one of the master kokeshi artisans in action as they effortlessly make one of these beautiful wooden dolls, or even experience painting a ready-made kokeshi doll yourself. I had the great honor and privilege of doing this under the guidance of a master craftsman called Sato-san. It was amazing to see him at work with his 70 years of experience greatly aiding me as I carefully tried to paint one of the wooden kokeshi dolls in a traditional design. It was a lot of fun and gave me a cool souvenir to take home from my Tohoku adventures. Entry to the museum is ¥300 for adults and ¥150 for children.
Onsen
Onsen, or natural hot springs, draw in the visitors every year to Miyagi Prefecture, home to numerous hot spring towns. One of the most famous is Naruko Onsen in Osaki City which has been pulling the crowds with its healthy spring waters since ancient times. You can enjoy soaking in the different hot spring baths here that range from traditional indoor baths to open-air outdoor baths, allowing you to relax and take in some of the spectacular mountain scenery of the area. Another famous onsen town is Togatta Onsen, located on a plateau at the skirts of Mount Zao. This pleasant onsen town is a great place to take a stroll and sample some of its culinary delights, which include fresh tofu and beef croquettes. After all that walking, take a rest by soaking your tired feet in the free public ashiyu (foot baths). The therapeutic water here is said to be good for the legs and back.
Iroha Yokocho — A blast from the past
Iroha Yokocho is a retro street in Sendai famous for its traditional Showa Period atmosphere and vibe. It has changed little over the 70 years since it was first built during the recovery of the city after the air raids of World War II. The narrow alley is home to around 100 stores that vary from general stores and craft stores to back-alley restaurants offering great food at reasonable prices and drinking establishments. This is one place to experience traditional Japanese culture from the past that's getting harder and harder to find in modern-day Japan. I recommend a visit in the evening when the lights come on creating a magical atmosphere.
Sendai Tanabata Festival
The Sendai Tanabata Festival, held at the beginning of August every year, is one of the must-see summer festivals in Japan. The festival, celebrating a legendary love story, has been passed down through the generations as a traditional event since the era of Date Masamune, the first lord of Sendai. The festival is famous for its elegance and gorgeous Tanabata (star festival) decorations made from colorful washi paper, attracting more than two million spectators to Sendai every year to join the festivities.