Offbeat Japan: Water & Greenery in Kumamoto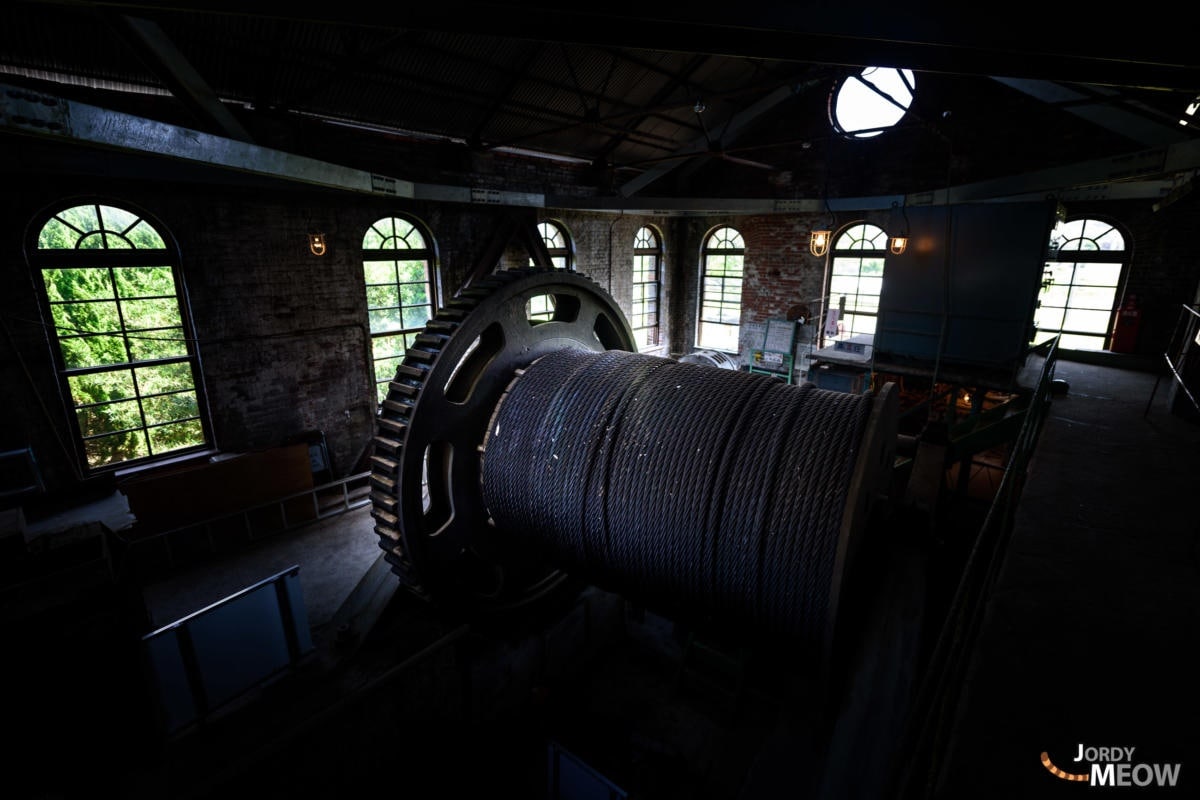 Like Gunkanjima, the Manda Mine wishes to be registered as a UNESCO World Heritage Site. With hidden treasures like the huge spool pictured above, it should be a shoe-in!
I headed deep into nature in Kikuchi Valley. The article promised greenery and water and there are loads of both here!
I recommend the four-kilometer (2.49-mile) hike along the valley. It's quite scenic, not very long and really refreshing when the weather is warm.
I continued on to what I consider to be one of the most beautiful waterfalls in Kyushu. It was formed by the volcanic eruption of Abe-san (no pun intended) and it's remarkable for the large chamber concealed behind its curtains of water. There are six hidden hearts to discover in the cobblestones that make up the path to the waterfall, so be sure to try to find them.
If you somehow weren't feeling refreshed by the bridges and the waterfalls, well... there's always a waterfall bridge! The Tsujunkyo Bridge, built in 1854, is, in fact, the largest aqueduct in the Japan. At noon, the valves are opened and water rushes out the side. Although it was originally to clean the pipes of the aqueduct, now it's simply a spectacle for visitors to enjoy.

The construction of this bridge required a total of 30,000 people over a period of 20 months. It's as if it were built by Pharaoh Khufu!