Offbeat Japan: Water & Greenery in Kumamoto
I've been through Kumamoto Prefecture on several occasions. Overwhelmed by all the sights to see, I only wrote about the famous Laputa Road. But it's time to fix that. Join me as I make my way through Kumamoto's gorgeous locales - by car, train, boat, or on foot!
Kumamoto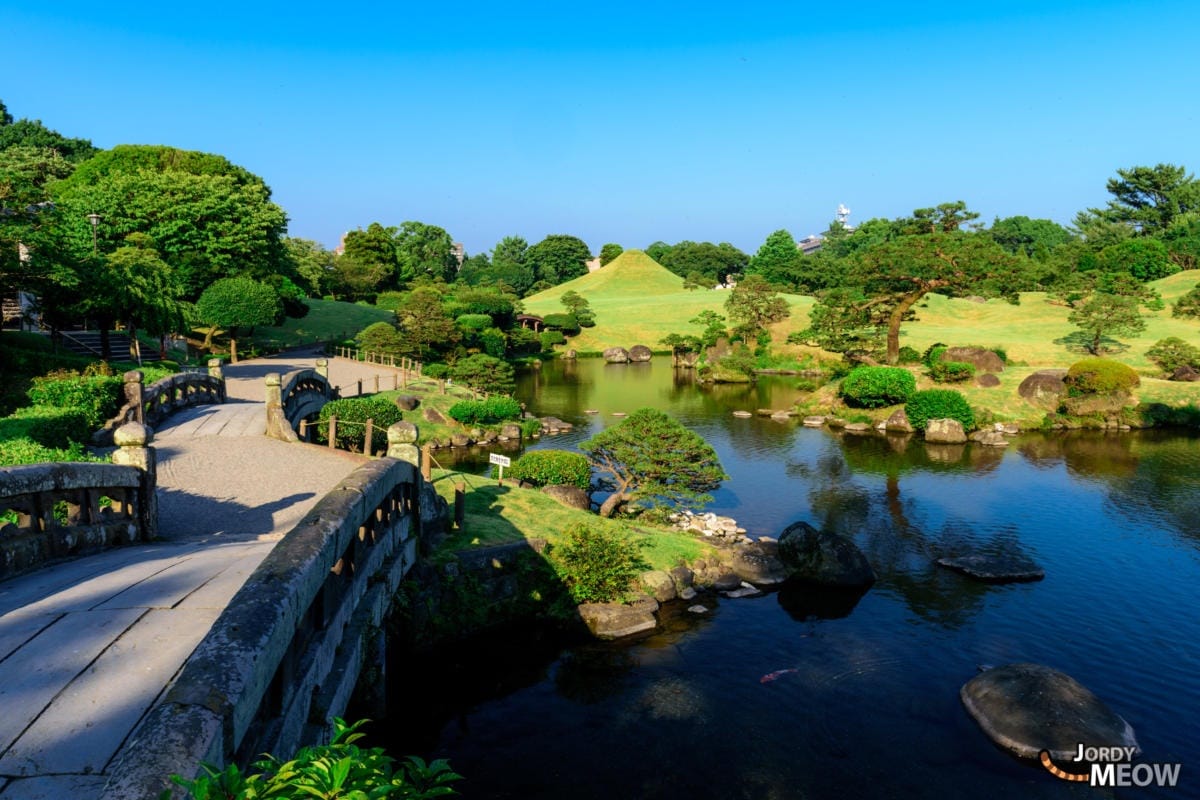 It was love at first sight when I stepped into Suizen-ji. If you're as fascinated by the Tokaido Road, the famous Edo Period (1603-1868) road connecting Kyoto and Tokyo, as I am, this park is a scaled down representation of it. Which means it's a much shorter trip than the real trek, and you can even stop at "Mount Fuji" along the way!
Kumamoto Castle is a must see. Unfortunately, it was badly damaged by the April 2016 earthquake and repairs of this scale usually take decades. Undeterred by the troubles they've faced, the local government plans on accomplishing the impossible by having the necessary major repairs done by 2019. Commitment to such an effort is definitely impressive and I'm definitely cheering them on!
Before heading out into the countryside, it's a good idea to gather your strength with a quiet evening in downtown Kumamoto. Tonkotsu ramen is the specialty of Kyushu (and just so happens to be my favorite ramen!) and Kumamoto's special take on it comes with extra eggs. I stopped at a restaurant called Kokutei and highly recommend it.

But I've been in Japan for years, so I don't limit myself to only Japanese restaurants when I travel. By chance, I came across a French restaurant in Kumamoto that I loved, a place called Rosace, and it was great to get a small taste of home in an unexpected place. What's important is to have fun.
North Kumamoto
Before heading south to the sea, I wanted to take a look at the plains and mountains north of Kumamoto City. I had some spare time on the road when I saw a sign with a picture of an old bridge. On a whim I checked it out, and was very pleasantly surprised! This is the Iwamoto Bridge, which is 150 years old and built out of volcanic rock from Mount Aso.
My true destination was the Manda Coal Mine in Arao. I'm fascinated by haikyo (abandoned places in Japan) and this place was on my radar for awhile, so I was happy to finally see it. Recently, the mine was opened to the public.