Experiencing 2 Days of Rural Life in Iwate
Omori-ya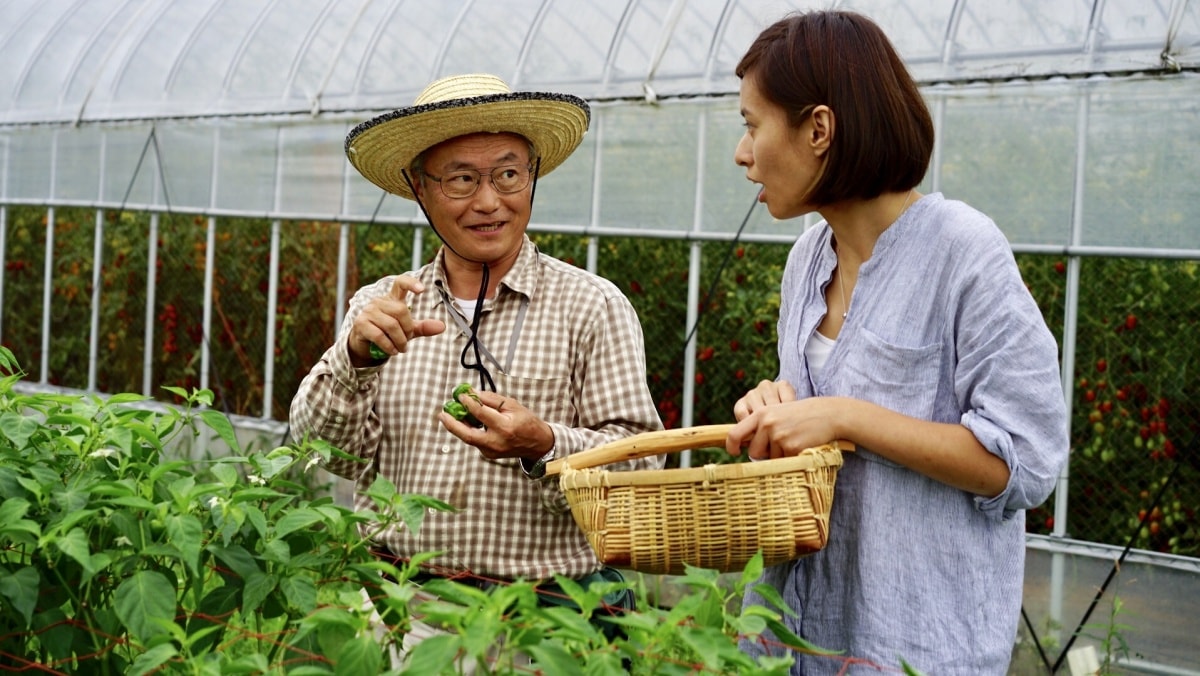 The hotel we stayed at, Omori-ya, was almost exactly like an episode of a Japanese travel program I once watched. As soon as we arrived, Omori's owner took us to the vegetable plot to pick tomatoes and Padron peppers. There were red, yellow, and green tomatoes and Padron peppers, which we picked and ate on the spot. On returning, we made home-style cooking with Omori's owner, as well as flour dumplings to go in soup. Gathered around a single table to eat, we listened to interesting stories from the other guests who had come from various countries around the world, and we also heard tales from the owners about their experiences since the 2011 Tohoku earthquake. It was completely different from previous times, where we would simply sleep at the hotel and then check out the next day. This time we felt as though we had found another family in the Tohoku region of Japan.

She'd only asked how to pick the Padron peppers, so I don't know why Cath looks so surprised!
Seeing all the fine tomatoes that had been harvested, Saito-san smiles with joy.
Under the careful instruction of Omori's owner, Cath prepares fish for the first time.
Then, she made flour dumplings to go in soup together with the grandmother.
In the evening, when it was time to go to bed, the owner laid out our futons with all the kindness that one would show to one's own child who had returned home after a long time. She also said we could use extra quilts if we were cold.
While we were chatting, Omori's owner told us that she used to be a school nurse, and, upon sensing that kids nowadays study all the time but have lost their life skills, she decided to start this inn that is all about experiences. She cooks together with the guests, and in the evenings, engages in friendly chat while eating and drinking together.
When it was time to leave, we had a proper hug. I'm definitely going to come here again!

Omori-ya
Location: 18-189-1 Tsuchibuchi, Tsuchibuchi-cho, Tono-shi, Iwate
Opening hours: Operating on a reservation system
Getting there: The nearest station is JR Tono Station (a shuttle service is available if booked in advance)