12 Instagram-Perfect Spots Just Outside Tokyo
Tokyo is one of the most popular destinations in the world, and most would likely associate high-rise buildings and amazing cityscape with it. However, did you know that you can also enjoy some of the most pristine and beautiful natural landscapes in Tokyo too? Here are 12 amazing photogenic spots you can visit on a day-trip from Tokyo!
The Waterfall of Fantasies — Nomizo Waterfall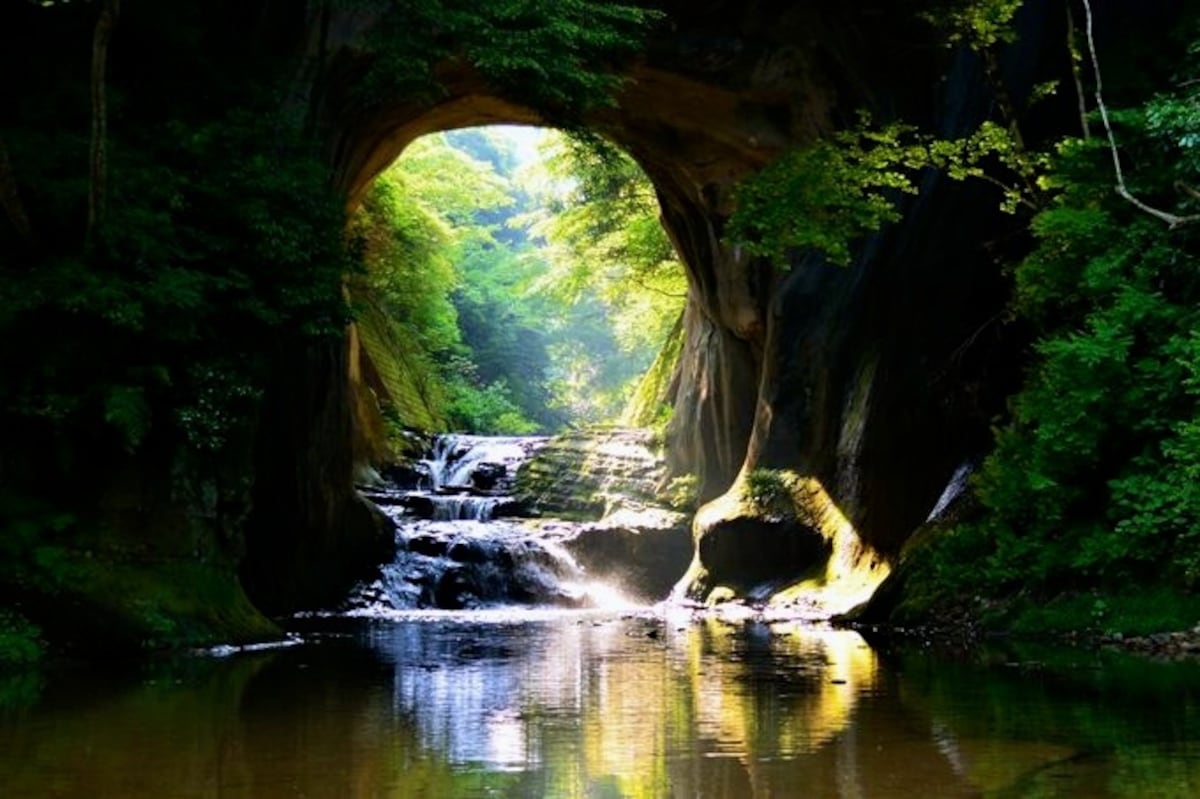 Chiba Prefecture has over 170 waterfalls in total and one of the most popular ones is the Nomizo Waterfall. This is a place that can be visited all year round. The rich nature of the destination changes according to seasons, allowing visitors to enjoy a different kind of landscape during each visit. The Nomizo Waterfall is located within Shimizu Keiryu Park and only takes a short 15-minute walk from the entrance to the waterfall. It is recommended that you rent a car or take a taxi to this place as it is slightly inconvenient.
Walk Above a Lake at Yumo no Tsuribashi Suspension Bridge
The Sumatakyo region in Shizuoka is another perfect hiking spot you can visit from Tokyo through a day trip. There are various ways to get to Sumatakyo and one of the recommended ways is to take the Steam Locomotive Oigawa Railway. Once you reach the Sumatakyo region, you should walk along the Sumatakyo Promenade hiking course, which will only take about 90 minutes to complete. Along the way, you will reach this amazing suspension bridge called the Yumo no Tsuribashi, which literally means the bridge of dreams. You will walk above a marvelous blue lake. This location, surrounded by lush greenery, is perfect for an Instagram worthy photo too!
An Unbelievable Shade of Blue — Dogashima
Dogashima is located at Shizuoka Prefecture and is a place famous for having an extremely beautiful seascape. One of the recommended ways to explore Dogashima is through the "Dokutsu Meguri Yuransen" boat cruise. This cruise will bring you through various landscapes through around the Izu region including cliffs and other rock formations such as natural caves.
A Sea of Nemophila Flowers at Hitachi Seaside Park
Hitachi Seaside Park is one of the most popular and convenient getaways for a great photographic adventure. Located near Ajigaura Station, Hitachi Seaside Park is best known for its fantastic flower garden. A carpet of 4.5 million Nemophila flowers blooming with bright blue colors will welcome you when you visit the park during its peak season (end of April to mid-May and weekends in July and August) and this will definitely spice up your Instagram feed!

You won't believe the other incredible eight spots on this list. Head over to Trip 101 to see more and get your camera ready!