Dress as a Fox Bride at This Studio in Kyoto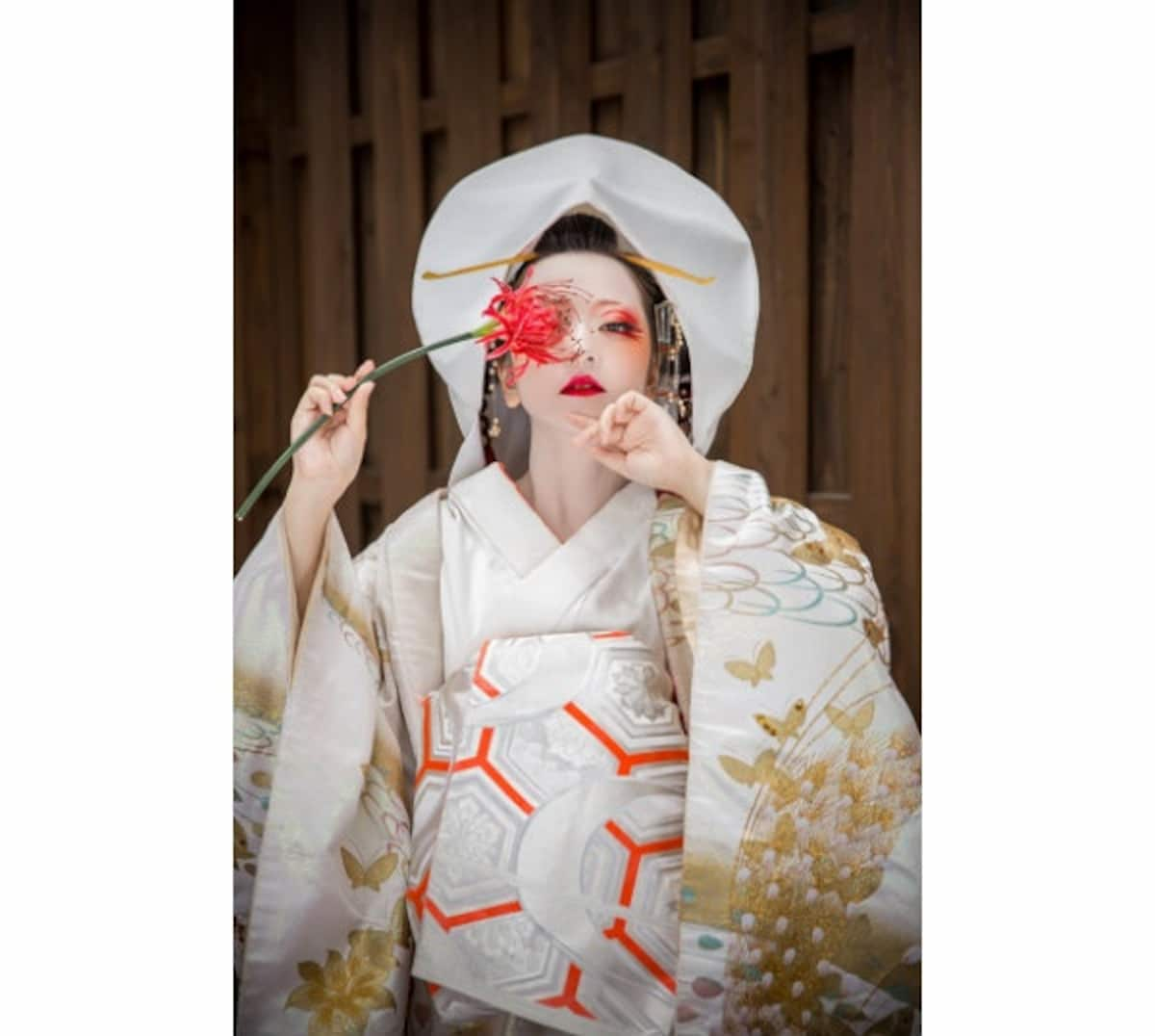 Also of note is the fox bride makeover wardrobe. Instead of the colorful kimono used for the maiko photo shoots, the fox bride is dressed in a snowy white wedding kimono, complete with a wataboshi headdress.
Striking as the finished look may be, transforming into a fox bride doesn't take all that terribly long. First, Kokoro's staff needs about an hour to style your hair, apply your makeup, and dress you in the kimono. After that you'll spend time with the photographer taking the pictures and choosing which you'd like prints of, with the entire process taking about two and a half hours.
And if neither the magical fox bride nor demure maiko packages are quite what you're looking for, Kokoro offers sultry oiran (courtesan) makeovers as well.

The fox bride packages start at ¥19,500 (US$180), and couple photo shoots are also an option. Specific pricing plans can be found here on Kokoro's Japanese website, and although the information hasn't been transferred over to its English site yet, found here, the studio is extremely welcoming of overseas visitors.