Top 5 Regions to See Red Leaves in Japan
Head up to northeastern Japan to see the natural beauty that's even more impresssive in the autumn.
Shinkyo Bridge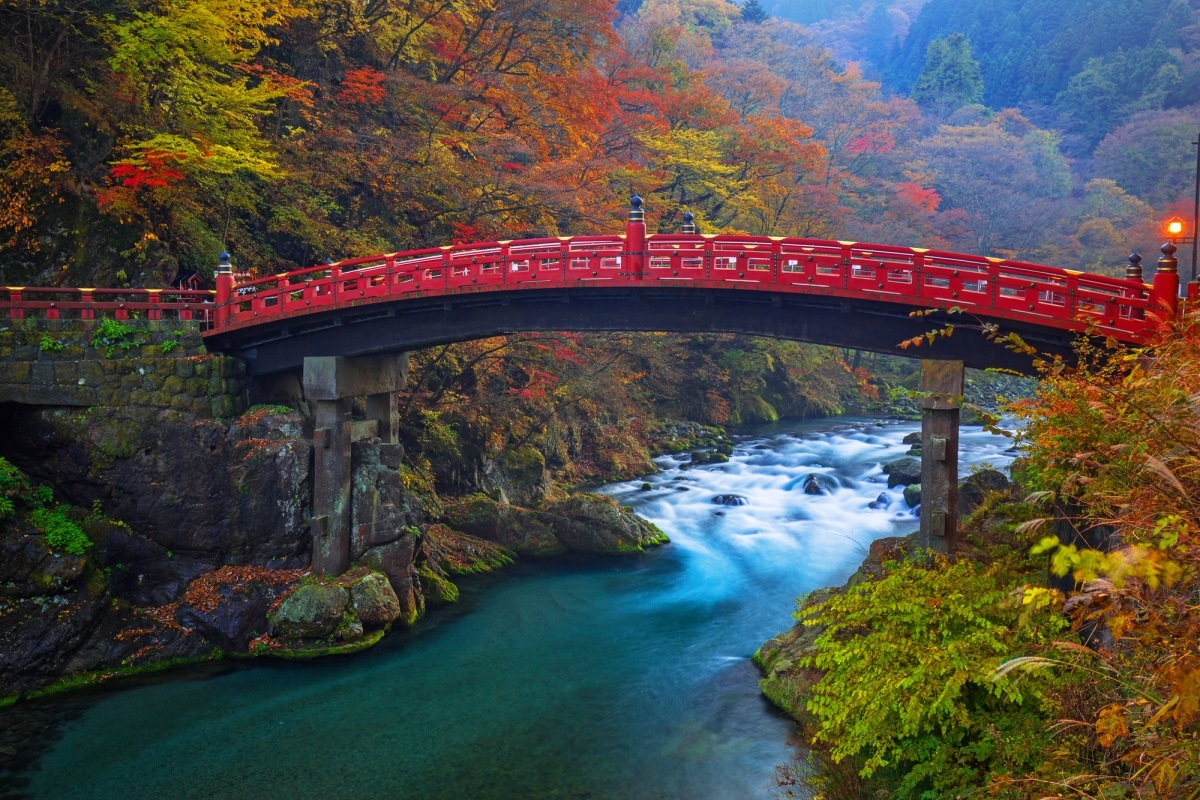 Nikko is a highly recommended spot to visit during autumn for Kanto residents as an alternative to the Kansai city of Kyoto, as they are both historic towns. The iconic Shinkyo Bridge is a great place to start your trip to Nikko. This landmark will give you a stunning view of the autumn colors when the whole mountain is covered in red.
Toshogu Shrine
Another icon of Nikko, Toshogu Shrine, one of the many temples and shrines in Nikko recognized by UNESCO, is also another fantastic site for nice red and gold leaves. Don't forget to visit the famous "Three Wise Monkeys" in the shrine while you're there!

For more "natural Nikko," the Kirifuri Falls and Ryuzu Falls offer dynamic views of the autumn colors with non-stop water falling among the leaves. And Lakes Chuzenji and Yuno provide you with a nice panoramic view with cerulean skies and azure lakes reflecting the endless autumn colors.
Lake Towada
The whole of Lake Towada itself is surrounded by beautiful autumn colors during the fall. Therefore, the recommended route is to take your time walking around this beautiful lake, taking in the natural beauty. Besides the lake, you can also drop by the Towada Art Center and another UNESCO site, Shirakami Sanchi, is just an hour and a half drive away from the lake. If you have a car, it's easy to take in the autumn colors there as well.