Top 5 Regions to See Red Leaves in Japan
Mount Fuji & Surrounding Areas
Red leaves and Mount Fuji create one of the most iconic scenes in Japan, often seen on guidebooks. If you get a chance to visit the area around fall, we hope you'll have the chance to see this iconic scene with your own eyes!
Lake Kawaguchi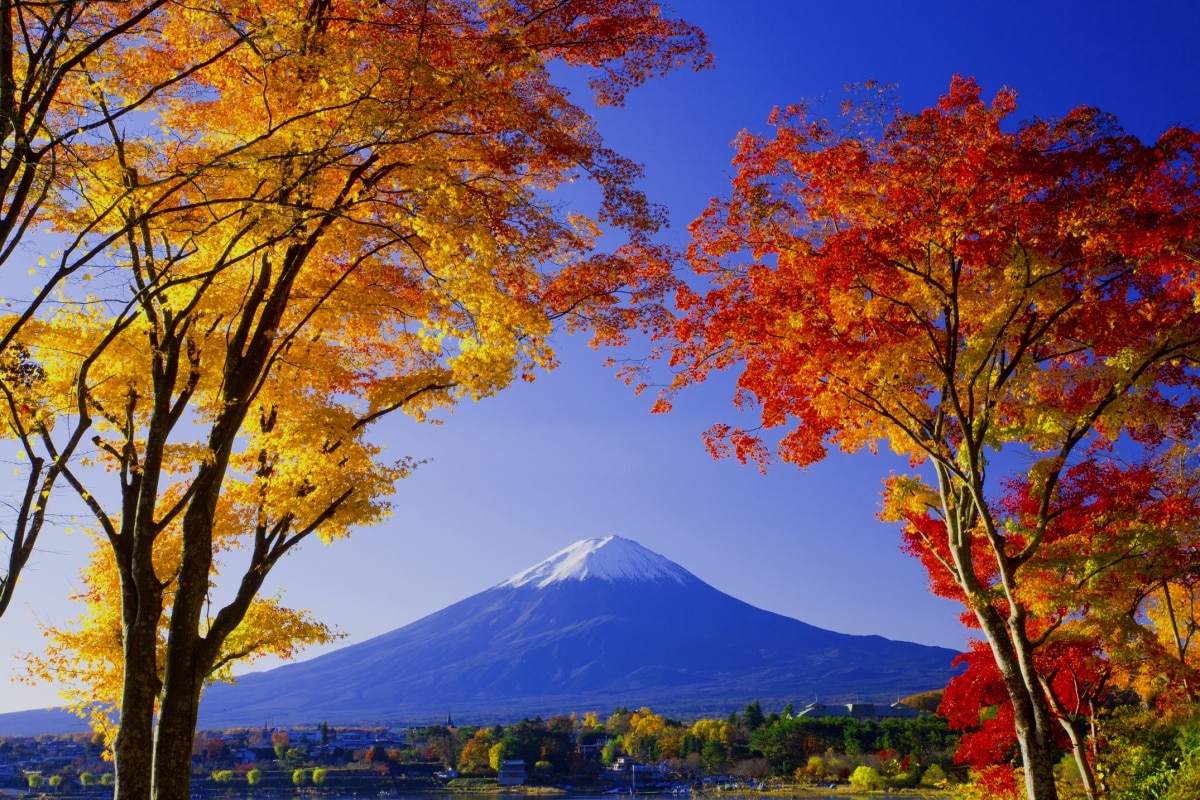 A lot of iconic "Mount Fuji in Autumn" pictures are shot either around Lake Kawaguchi and Lake Yamanaka, two huge lakes that are also famous spots for their hot spring resorts. In autumn, you can also find fall festivals featuring traditional dances and food booths.
Hakone
Not far from central Tokyo, the hot spring resort town of Hakone also provides a rich and diverse natural scene with mountains, forests, parks and geothermal sites—a great combination for a fall weekend getaway, especially when you include hot springs and autumn colors.

One of the most famous geothermal sites in Hakone, the volcanic valley of Owakudani is a great place to visit all year round, but especially in fall. The site itself does not have an abundance of leaves because it's difficult for trees to grow in this warm environment. But taking the Komagatake Ropeway that slowly runs above Owakudani will offer you a very special view of smoke coming out from among the red leaves!
Lake Ashi
The famous Hakone Gora Park is a typical Japanese park but when it comes to fall, just like many parks across Japan, it will be covered in bright and vibrant colors of red, orange and yellow. And don't forget to get on the Pirate Boat for the Lake Ashi tour. This lake gives you a calm view of how well the blue lake contrasts with the surrounding red leaves, plus the sight of Mount Fuji in the background. Your fall weekend getaway will surely be filled with taking photogenic pictures.