Craving Caffeine? Try Coca-Cola Coffee Plus!
Coca-Cola Japan recently decided to meld its coffee know-how with its soda expertise and created the brand new Coca-Cola Coffee Plus, which just went on sale this month. While Coca-Cola Coffee Plus does have half the calories of ordinary Coca-Cola, the main selling point here is that the beverage comes pre-mixed with coffee extract powder.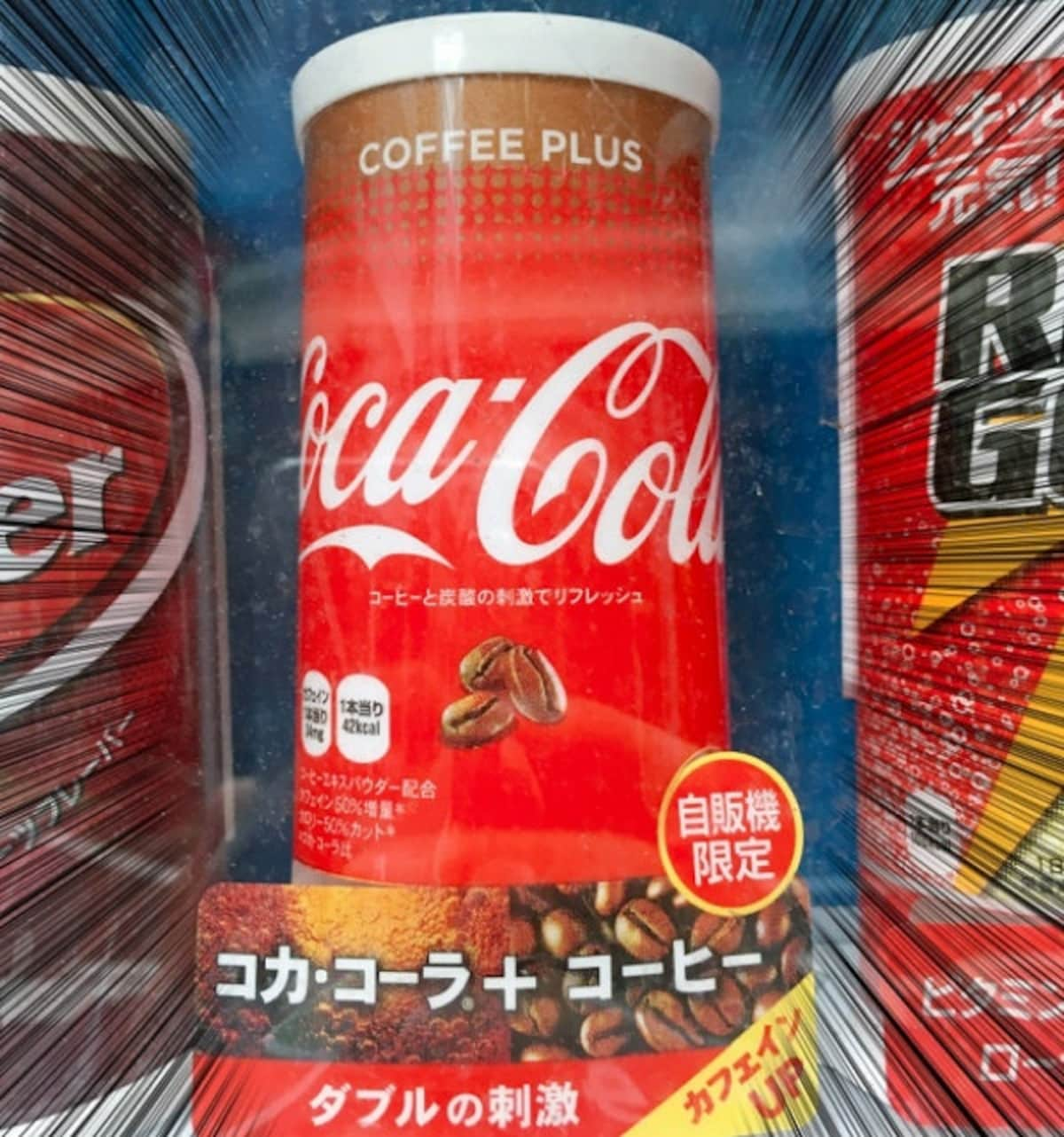 We spotted Coca-Cola Coffee Plus in a vending machine near Rocket News 24 headquarters in Tokyo's Shinjuku neighborhood, where it was priced at ¥130 (US$1.20) a can. That's a bit on the expensive side for cola, especially in cans of this size, but not out of line with canned coffee prices.
While you can, of course, drink it straight out of the can, we decided to pour it into a glass to check its color. Actually, because of the visual similarities between ordinary cola and black coffee, we can't say it looks definitively like one more so than the other, but the heavy carbonation creates a head of frothy foam.

Moving on to the smell test, Coca-Cola Coffee Plus smells exactly like a cup of coffee. If you covered your eyes (and also your ears, so that you couldn't hear the fizzing of the bubbles) and took a sniff, you'd think this was pure coffee.

Oddly enough, the taste test goes the opposite way. Despite the pronounced coffee aroma, the flavor isn't all that different than normal Coca-Cola, though it does have a slightly richer flavor than the standard soda.
The new beverage also has 50 percent more caffeine that regular Coke, so if you're looking for a pick-me-up, but on the fence between cola and coffee, keep your eyes peeled for Cola-Cola Coffee Plus, which is only available in vending machines.