Each Slice in this Dessert Brings a New Scene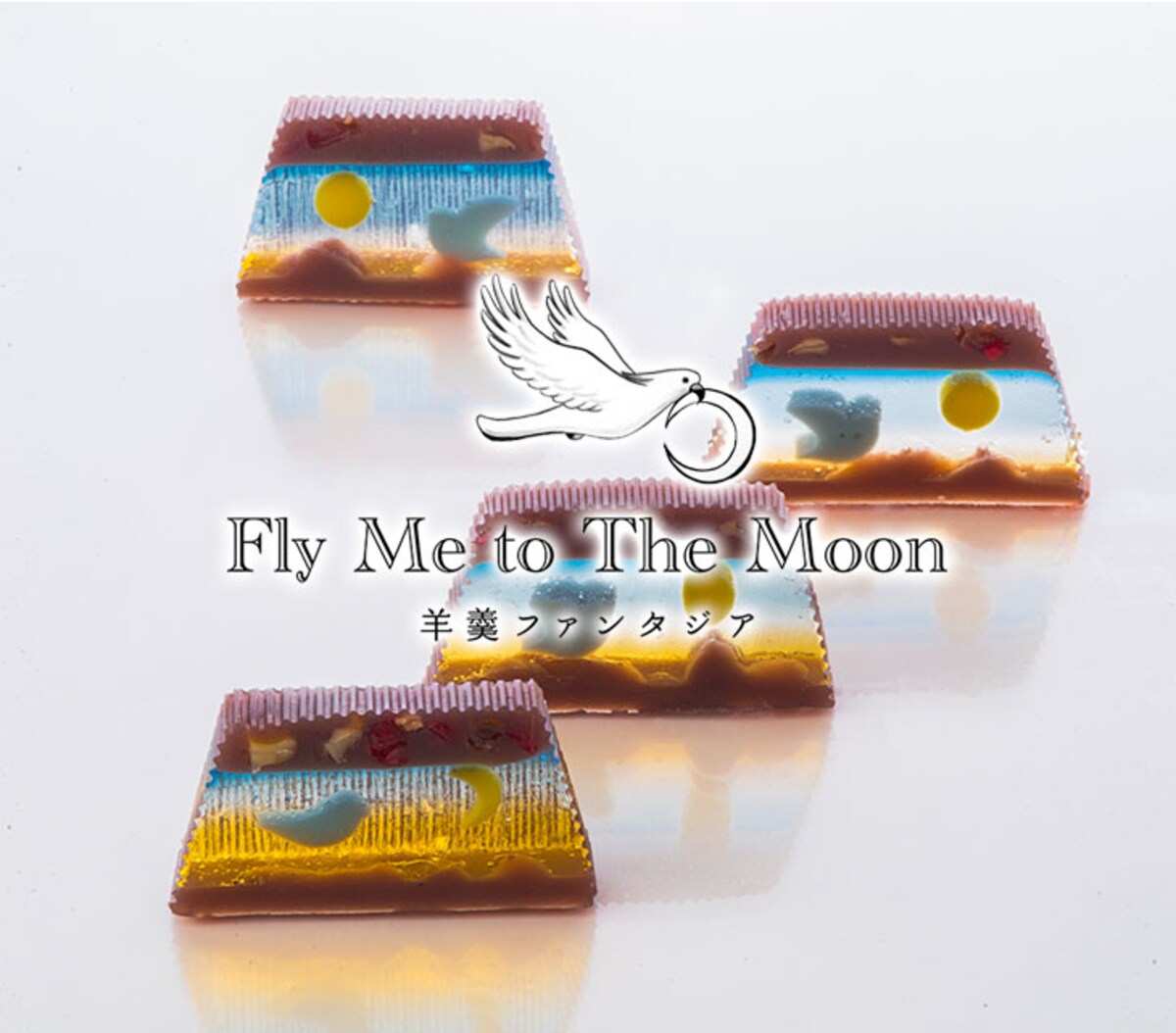 As more slices are cut off the block, the bird slowly unfurls its wings and drifts toward the moon. The yellow background gradually recedes and ushers in a light blue night sky, creating both a unique visual impact and a subtle change in flavor.
Red bean jelly makes up the upper and lower portions of the confectionery, and the upper region has pieces of cranberry, Japanese walnut, and raisins set in it. The clear section in the middle is a champagne jelly with the signature lemon-flavored blue bird and moon inlays.
The wonderful dessert comes in a gorgeous box featuring brightly-colored blooming flowers, designed by award-winning artist Reika Masuda.
This unique confectionery is available at Nagatoya's online store for 3,500 (US$31.70). Due to an unexpected overwhelming demand, delivery to Japanese addresses may take up to 10 days from the date of purchase.

If you're planning to surprise guests with a snazzy treat, we can't recommend "Fly Me to The Moon" enough. It may come with a hefty pricetag, but it's worth it for the wow factor.