Niseko: A Winter & Summer Sport Wonderland
If you're a fan of extreme sports, you may have heard of Niseko, one of Japan's most popular ski resorts. While it's very popular for winter activities like skiing and snowboarding, this wonderland has lots to do in the summer as well, welcoming outdoor enthusiasts from all over the world.
The Power of 'Japow'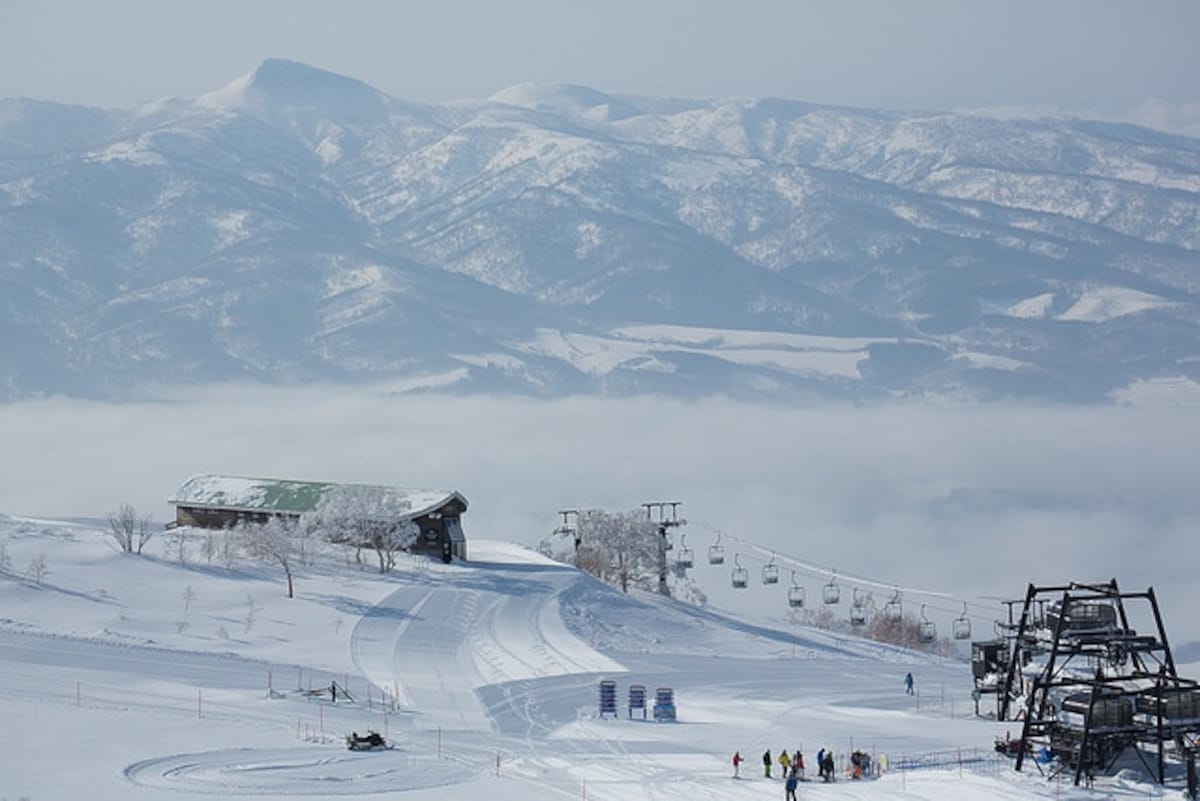 Niseko, a town two hours from Sapporo (the capital of Hokkaido) gets its name from a mountain, Niseko Annupuri (ニセコアンヌプリ). Meaning "a mountain having a vertical cliff and a river at the base" in the local Ainu dialect, the 1,308-meter (4,291-ft) volcano, which is located in about 120 kilometers (75 miles) southwest of the capital, is in one of the heaviest snowfall areas of Japan. The low humidity around the mountain creates prime powder snow having a moisture content of only 8 percent. This snow, nicknamed "Japow" (Japanese powder) is what Niseko is most famous for. Taking advantage of the natural environment, a few slopes were developed and now the mountain has many major ski resorts on the mountainside, including Annupuri, Moiwa, Higashiyama and Hirafu. Numerous ski courses reach over 48 kilometers (30 miles) in total. It's not hard to see why Niseko ranks among our 14 Hottest Hokkaido Ski Spots!

Skiers from Australia and New Zealand first "discovered" the winter wonderland, helping to revitalize the area in the early 2000s. Soon after, affluent tourists from China and Taiwan then began patronizing extended-stay hotels, bringing more money to the region and helping to spread the reputation of Niseko around the world. Now, many international winter-sport enthusiasts flock there thanks to word of mouth references and social media.
Niseko Is Still Fun in the Sun
As mentioned above, Niseko Annupuri means a vertical cliff that juts out over a river, and the mountainside, as well as the streams in this region, are fantastic for summer sports, such as rock climbing, bouldering, kayaking and canoeing. In addition to skiing and snowboarding, these types of extreme sports have been becoming more and more popular recently. In order to enjoy these activities at any time of the year, affluent people from all over the world have begun to purchase resort villas around the mountain. In the peak season, lots of international sports fans flock to Niseko; you might even encounter some old friends coming from your home country.
Access
If you'd like to visit Niseko, hop aboard an airplane to New Chitose Airport (just outside Sapporo) and rent a car. It takes about three hours to arrive at your destination. If you'd rather use public transportation, Hokkaido Central Bus and Donan Bus Co. have buses that shuttle travelers from the airport to Hirafu, but this is only during skiing season. No matter if you go in winter or summer, Niseko is always in season.