Online Shopping in Japan (by JLPT Level)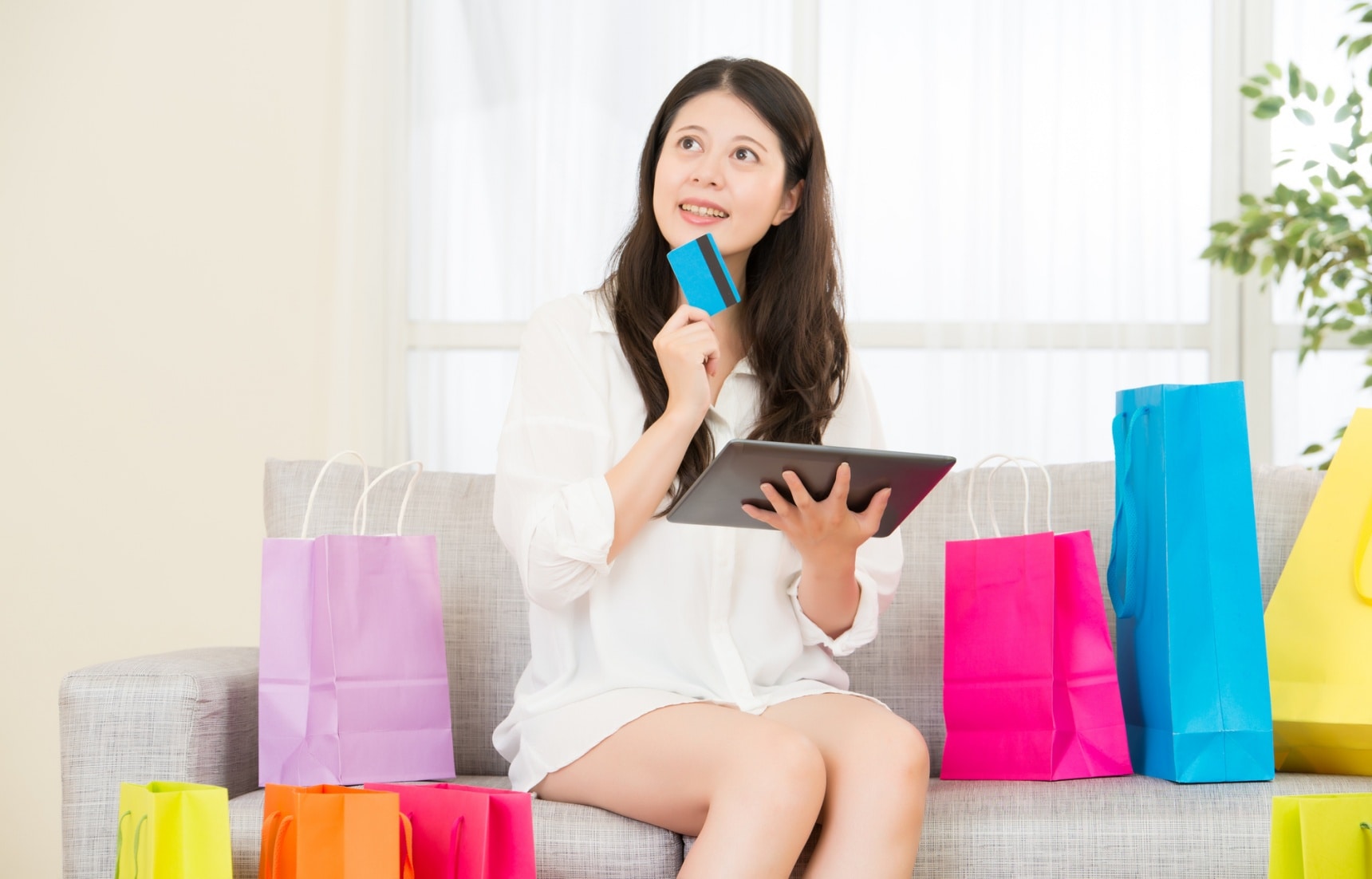 Maybe you just moved to Japan and you urgently need to buy some things without drowning in a sea of complicated Chinese characters. Or maybe you are perfectly fluent, dropping keigo like a boss, and ready to virtually swipe your well-deserved Japanese credit card. Either way, buying everything you need on the net has never been easier!
JLPT N5 — Amazon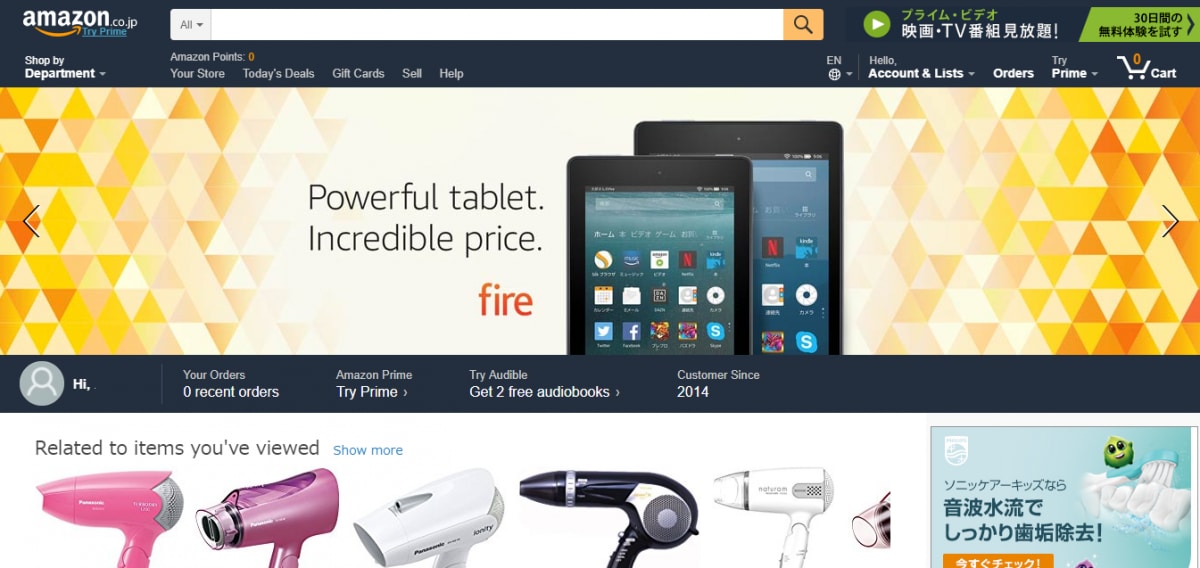 Literally everything can be found on Amazon. Books, CDs, furniture, clothes, household products and even food. Marketplace private sellers also abound, making it an affordable website to shop. Amazon Prime is also a good deal if you're a frequent shopper, as a small yearly charge will rid you of those annoying shipping costs and even save you money down the line. If you're a student, don't forget to check if your school has agreed to some kind of Amazon Prime student deal. Furthermore, the variety of payment methods also adds to the convenience. While you can use credit cards, you can also pay at convenience stores or ATMs or use prepaid Amazon cards found in most convenient stores.

Japanese Level: N5
Amazon ranks at the JLPT N5 level for a series of reasons. First, even if you're new to Japan, Amazon most likely exists in your country, and the website layout and functions are almost the same all over the world. Second, you can set up the website to show up directly in English, a foolproof way to shop. Third, most of the FAQs and how-tos have been translated into English. However, a word of caution: by looking for things in English, you might not get the full array of choices you would get by searching the website in Japanese, so it's a good idea to ask "Google sensei" to translate useful keywords.
JLPT N4 — Rakuten
Rakuten is very similar to Amazon in the sense that you can find almost everything: from clothes and furniture to food and beauty products, anything can be delivered to your door. It's a good idea to compare both sites before making a purchase, as some products might be cheaper on one or the other. From the writer's personal experience, while furniture and household appliances tend to be cheaper on Rakuten, bargains for CDs and other forms of entertainment are easier to find on Amazon. Finally, most Rakuten products can also be shipped abroad, which means that you won't miss of the comforts of Japan should you suddenly have to go home!

Japanese Level: N4
Rakuten ranks slightly above Amazon in terms of difficulties for a couple of reasons, even though most of the website can be accessed in English. First, Rakuten's layout is typically Japanese: text-heavy, slow to load, lots of buttons and writing everywhere. There's a lot of debate on why Japanese websites seem to all display similar characteristics, with many believing that this kind of layout has to be traced back to the first mobile phones with internet access, now called garakei, which molded the way Japanese audience surfed the net. Whatever the reason, the website can be sometimes confusing to foreign eyes. Second, given Rakuten's graphic style that encourages picture-heavy product descriptions, many of the buttons and images can't be translated, making it a bit confusing for those who cannot read Japanese. Having said that, it's still quite easy to purchase from the global version of Rakuten.

If you live in Japan and in need of a debit card, you might also consider applying for a Rakuten Debit Card, which will help you collect points. Unfortunately, the application process is all in Japanese, requiring an N2 level of Japanese.
JLPT N3 — Zozotown
Zozotown is a mecca for clothing and accessories and you can purchase brand name items at great discounts. Sales happen throughout the year and the only danger is becoming addicted! You can also find household items like cutlery, mugs, plates and beauty products. Payment methods range from credit card to convenience store payments and you can even pay for your items a month after purchasing them. This is one of the best websites for those who want to be fashionable but are on a budget. It's also a great place to discover Japanese brands that you might not be able to find abroad.

Japanese Level: N3
Zozotown comes in both website and app versions. The app is very easy to use and purchasing can be done in a breeze; however, a minimal amount of Japanese is necessary to set up your profile and figure out the payment details. Both the website and the app have a very clean layout and searching for items by category, size and color are done intuitively thanks to the respective icons. The tricky part might be translating the keywords for the clothing measurements and materials, but once you learn the necessary kanji (or find an online translation service), the process is quite repetitive and thus easy. All in all, while you need some Japanese to use Zozotown, it doesn't need to be perfect.
JLPT N2 — Wowma! & Yahoo! Shopping
Wowma! is quite similar to Amazon and Rakuten in the fact that you can basically buy everything: clothes, furniture, makeup... you name it. It also has a "Brand Square" corner for popular high-end brand items.

Similarly, Yahoo! Shopping has a wide variety of items you can buy, but Japanese is necessary to read through the clutter of text. A good thing about Yahoo! Shopping is the possibility to gain and use T-Points, which are accepted at several other shops around Japan (Family Mart, for example).

Japanese Level: N2
Wowma! is entirely in Japanese and resembles Rakuten in its chaotic, text-heavy layout. The search feature is also all in Japanese and making a purchase requires a bit of attention, as different sellers make different payment methods available. While registering for the website isn't necessary to buy items, by signing up you can collect points and use them for discounts, so registration is recommended. However, once again, the process is all in Japanese. For all these reasons, a good grasp of Japanese is necessary. The same applies to Yahoo! Shopping. While the payment system is more straightforward and similar to many other websites, looking for items and setting up your profile requires a good grasp of the language.
JLPT N1 — Mercari
Mercari is a popular website and app where anyone can buy and sell unwanted or unneeded things. Subsequently, it has rapidly displaced other popular "flea market" websites due to its simplicity and ease of use. Of course, this means that people will use it to sell just about everything—especially now that the app has a "sister" called Mercari Atte that uses geolocation to allow people to meet and trade/buy things without shipping costs. Mercari is especially good for buying clothes, electronics, small home appliances, anything related to entertainment (CDs, DVDs, etc.) and items related to hobbies. No matter how rare it is, chances are you can find it on Mercari.

Japanese Level: N1
Mercari is completely in Japanese—including the sign-up process, setting up your account and payment methods and looking for items. However, the trickiest part is communicating with sellers. While most of the time you can buy without having any contact with the person on the other end of your smartphone, sometimes extra information might be necessary or problems might arise, and in this case a good grasp ofkeigo (honorific language) is fundamental. Additionally, you might need to ask the seller questions about the products on sale, ask for a discount or combining items if possible, and sometimes sellers will have specific policies that you'll need to abide by (for example, leaving a comment before buying, discounts not being allowed, etc.).

Finally, feedback is necessary for the seller to receive their money, which means that you will need to write something at the end of the purchase. For all these reasons, a solid level of Japanese and knowledge of keigo are recommended to use the app.