Comfy Pajamas Double as Outdoor Summer Kimono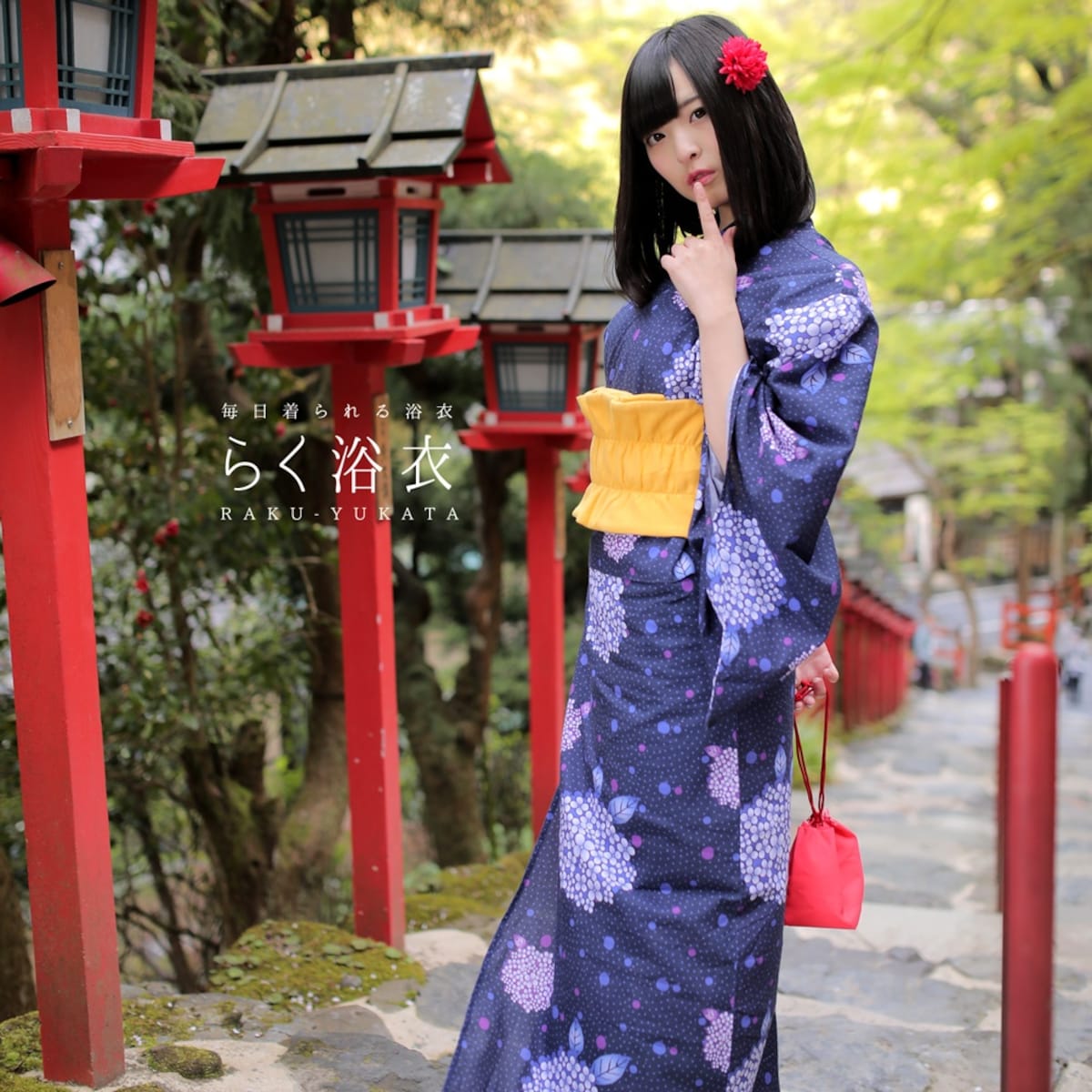 ... and "Hydrangea," which comes paired with a yellow obi waist tie.
While traditional yukata look absolutely beautiful and are a popular fashion choice for summer festivals, the traditional obi sash that completes the outfit is known for being tight and restrictive. According to Bibi Lab, the new style of obi that features on their Comfy Kimono Pajamas is not as tight as traditional ones, giving the garment a similar freedom of movement to Western-style clothing.
While kimono and yukata are obviously designed to be worn outside, the lightweight, airy style of the robes make them a popular design for sleepwear too. However, the yukata-style nighties you'll come across in Japanese stores generally come in pajama-like, non-colorful designs without sashes, making them look very much like nighties and something you wouldn't dare step out of the house in.
Wearing a colorful yukata to bed would have to take some getting used to, as it would generate all the excitement of going out to a festival, only while you're trying to get some shut-eye. Still, whether you choose to wear the garment indoors or outdoors, you're bound to attract attention wherever you go.
Online sites like Village Vanguard and Amazon Japan are currently taking domestic orders for the yukata, which will go on sale from July 11, 2017. Alternatively, interested overseas parties can contribute to the crowdfunding campaign for the Comfy Kimono Pajamas international release here through crowdfunding site Tokyo Mirai Mode.