Snuggle Up in Your Very Own Sailor Blanket
Bibi Lab, the Japanese retailer known for bringing out crazy items like the Cotton Wife, the rolling umbrella and the twintails pillow, has been making news recently for their Sera Kore ("Sailor Collection") line of uniform-style sweat suits and even a wearable blanket that looks like a sailor uniform.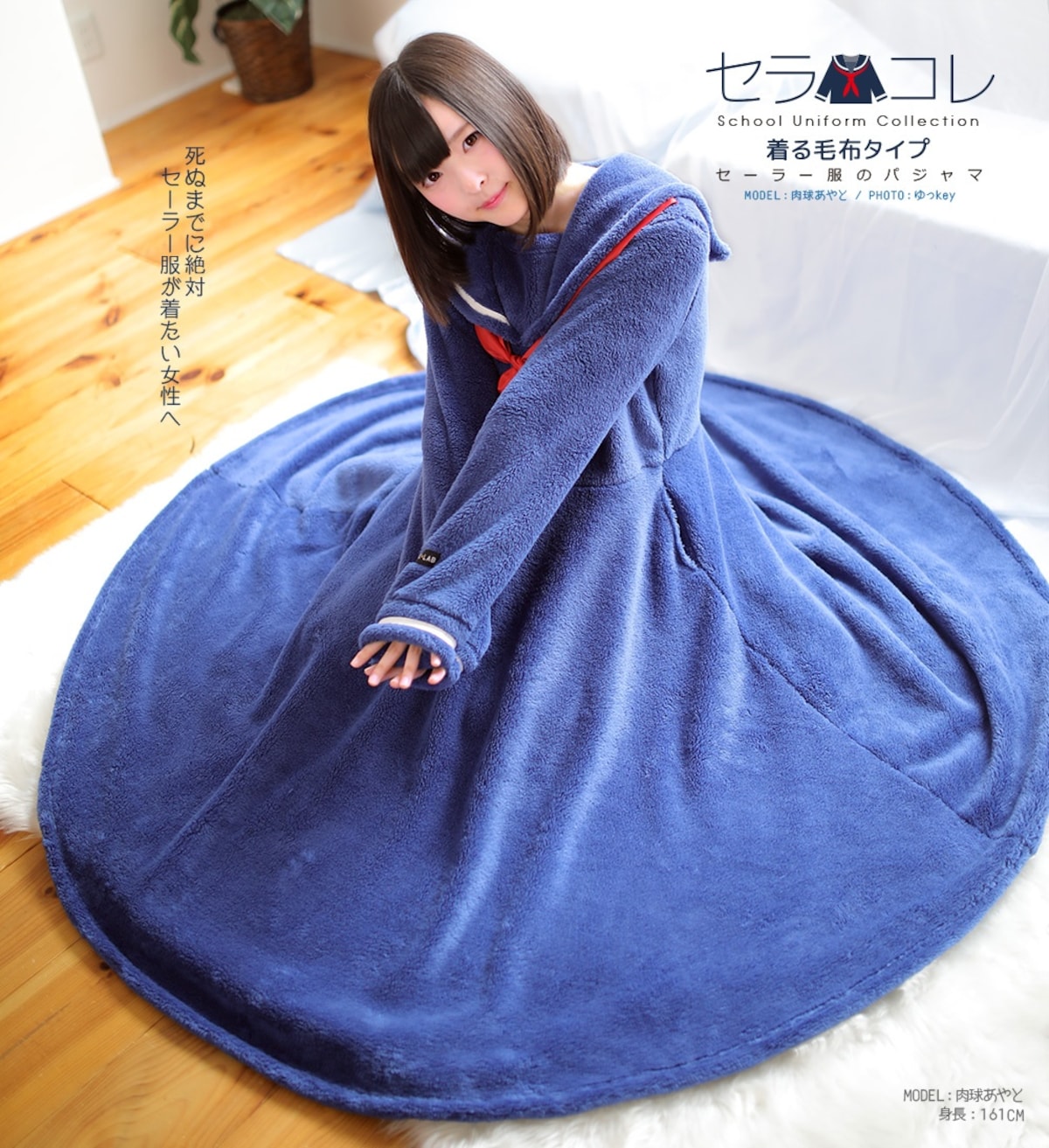 The long, flared skirt style makes it easy to walk around the house, and even twirl around in like a schoolgirl if you want to, but the design really comes into its own when worn in a seated position.
According to the makers, this is when it becomes a "Self Kotatsu", meaning it traps heat around the legs in the same way as a kotatsu, which is a low, blanketed table equipped with a heater underneath.
And because the outfit doubles as pajamas, you won't have to worry about getting changed and exposing your skin to the cold before bedtime. Although it might feel strange at first to drift off to sleep while wearing a Japanese-style uniform.
The wearable blanket is currently available to purchase from online retailers like Amazon Japan, Rakuten and Village Vanguard, where it's sold in one size and has a recommended retail price of ¥9,720 (US$85.66). With so many weird yet wonderful features, we're sure this is going to be another popular hit for the Bibi Lab team!