Comfy Pajamas Double as Outdoor Summer Kimono
Bibi Lab, the Japanese company behind the sailor suit schoolgirl wearable blankets is back again with a new garment this summer, and this time they're adding an unconventional twist to a more traditional item of clothing.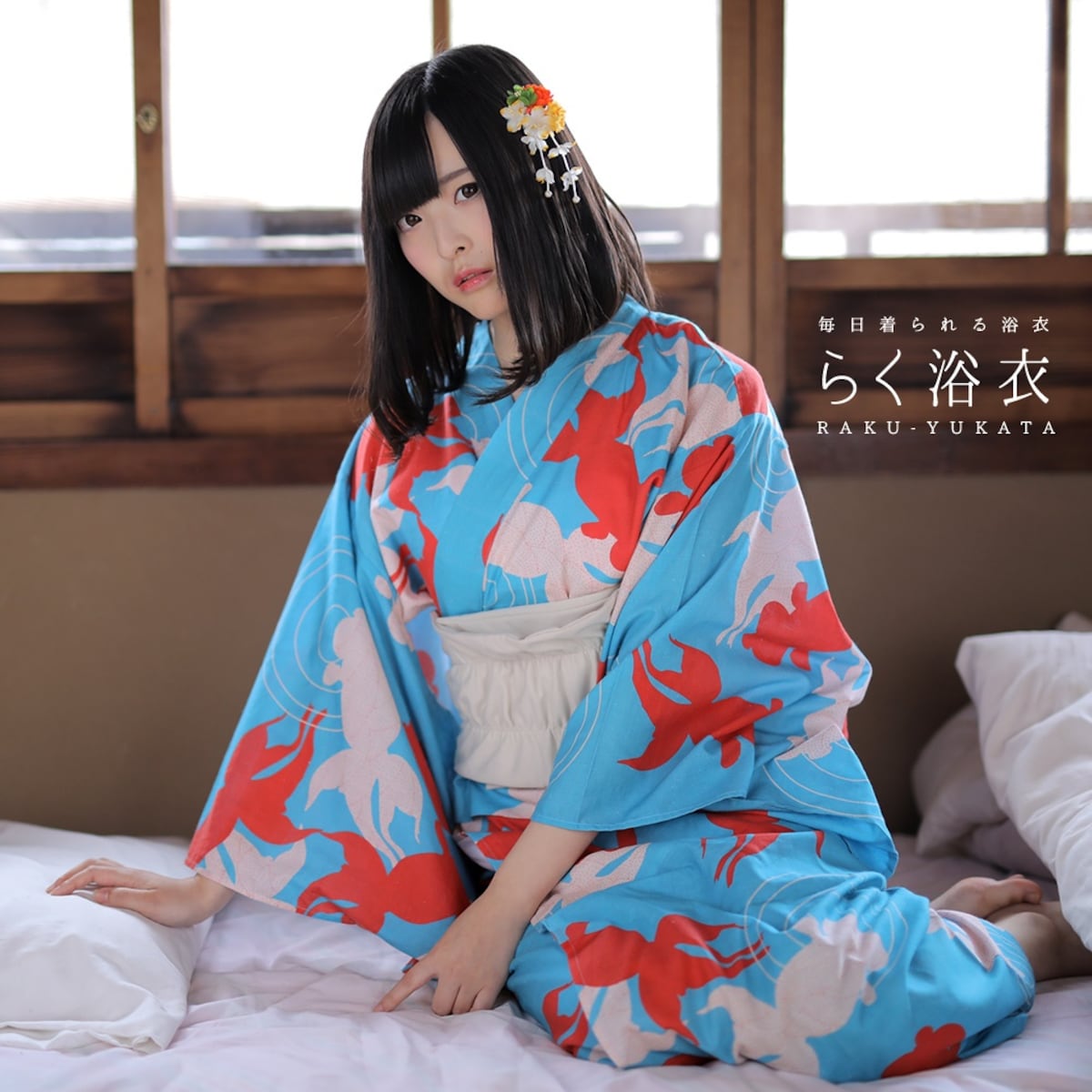 Never one to follow mainstream trends, Bibi Lab is now combining Japanese summer kimono, or yukata, with the relaxed, comfortable fit of a cozy pair of pajamas.
Called the "Raku Yukata," which translates to "Easy Yukata," the garment's official English name is Comfy Kimono Pajamas, and it's designed to be simple to put on and a breeze to wear. At the center of the design is a stretchable waistband in place of the more traditional obi sash, which enhances comfort and saves time and effort in tying up a decorative back bow.
Take a look at the video above to see how it's done.
The star of the video is one of Bibi Lab's most popular models, cosplayer Ayato Nikukyu. In the promotional clip for the new range of yukata, Nikukyu shows us the easy three-step process for putting on one of the designs.
The three yukata in the collection feature traditional summer motifs, like "Morning Glory," which comes with a baby pink obi.
The "Goldfish" comes with a white obi...