3 Reasons to Visit Kyoto in May
3. The limited-time maple light-up nighttime train ride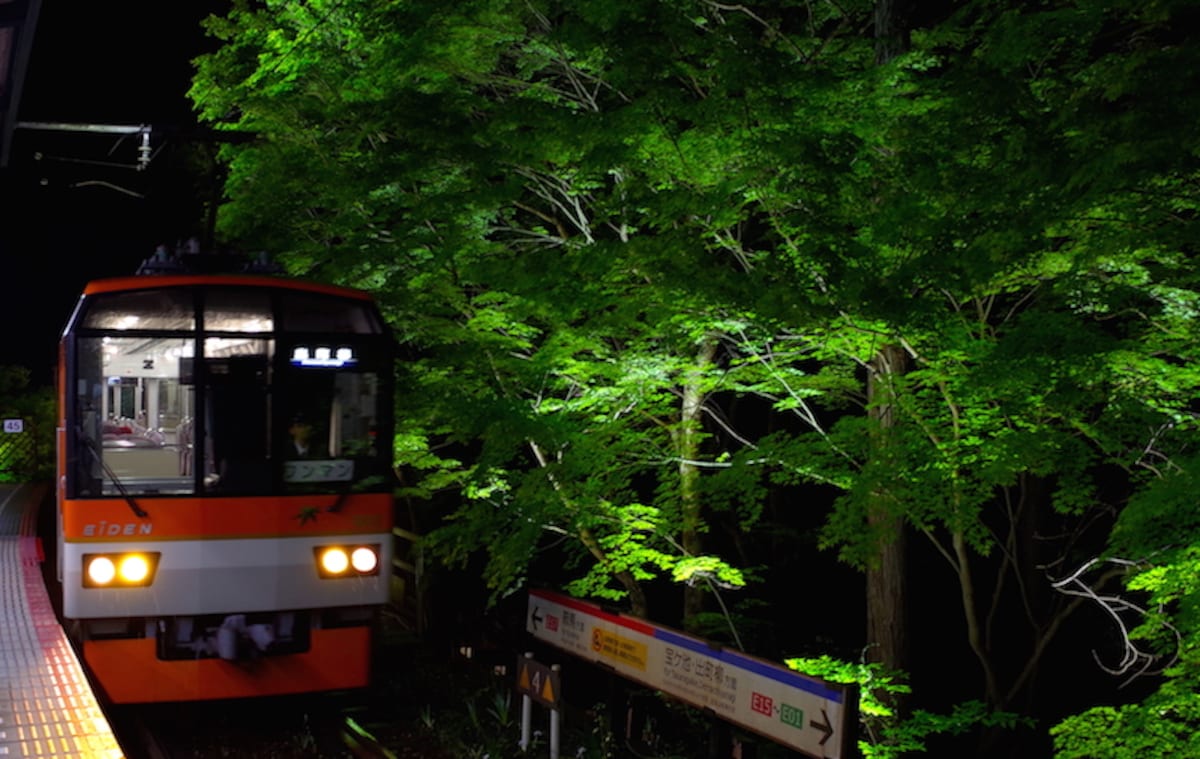 We mentioned the deep green leaves above, and while they're pretty enough during the day, their beauty takes on a whole new quality at night.
On weekend and holiday nights in May, Kyoto's Eizan Railway runs what it calls the Aomomiji Shinryoku ("New Green Maple Leaves") train. Between Ichihara and Ninose Stations, the forest on either side of the tracks are illuminated, and the train's interior lights are turned off so that passengers can feel completely immersed in the surrounding greenery.
The conductor even slows the train down so that you can enjoy the view a little longer, making it the perfect, leisurely day to cap a day in one of Japan's most tranquil cities.