3 Reasons to Visit Kyoto in May
2. The unforgettable experience of a 'kawadoko ryori' meal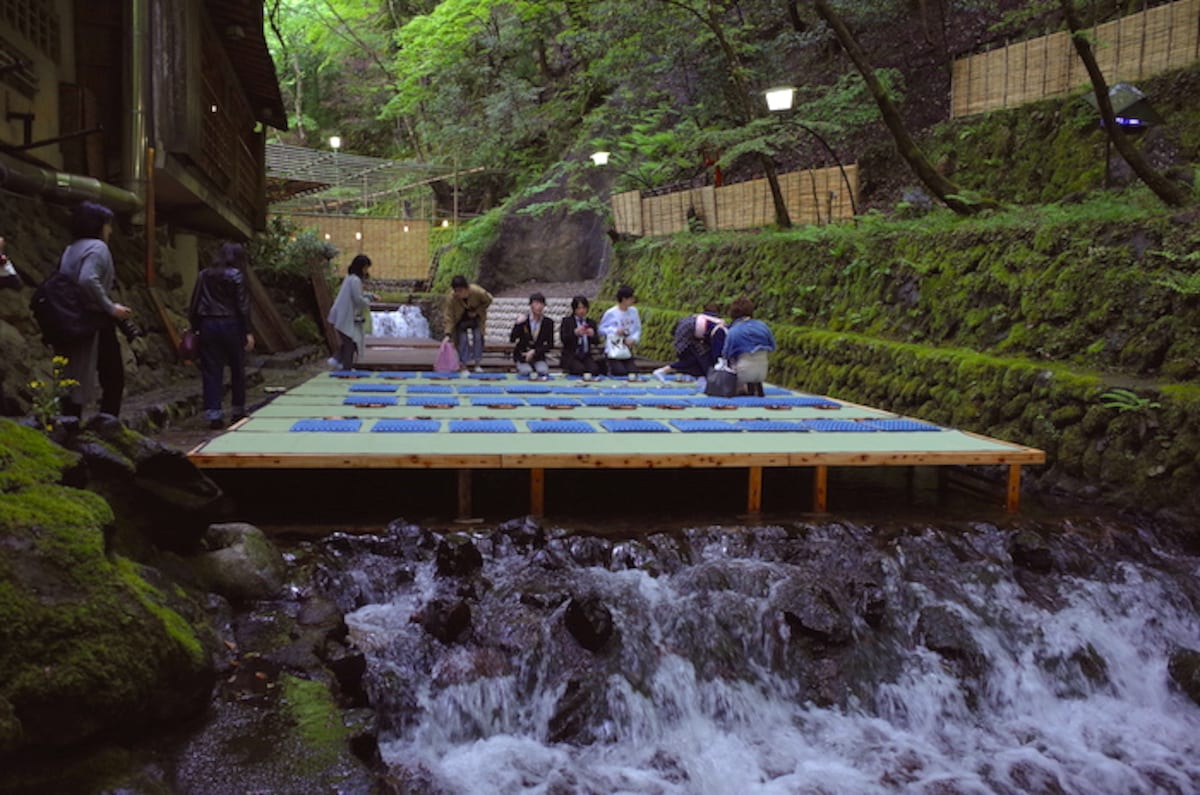 Kawadoko literally means "riverbed," but for a kawadokoryori meal you won't be sitting at the river's bottom. You'll be right above the water's surface!

Kibune Fujiya, the restaurant pictured above, is one of a number of establishments that offer this elegant dining option. The exact fare varies from restaurant to restaurant, but most make use of ingredients and recipes indicative of Kyoto. When we visited, our meal started with a cup of green tea and confectionery, and included tempura shrimp and yuba (tofu skin), the latter being one of the must-eat foods on a Kyoto trip.
Everything tasted fantastic, but what really makes things special is how your other senses are stimulated at the same time, with the texture of the tatami reed floor mats, the sound of the flowing water, the cool breeze rising up from below, and the deep green leaves coming together to soothe even the most harried heart.
While kawadoko ryori is something you can do in the summer as well, May is an especially enjoyable time for it. In summer, the intense heat can have you wishing for the air-conditioned comfort of indoor seating, and planning your kawadoko meal for May means you'll also be able to focus on your food and surroundings instead of swatting away Japan's persistent mosquitoes that start showing up in June.