10 Very Unique, Very Japanese Kit Kat Flavors
Kit Kat may have had its humble beginnings in the United Kingdom, but here in Japan, it has truly flourished. You will find some unique flavors here, like these 10 very Japanese flavors that represent different regions of Japan. While some of these flavors are region-limited, all the others should be easily grabbable anywhere you can find Kit Kat.
10. Matcha/Uji Matcha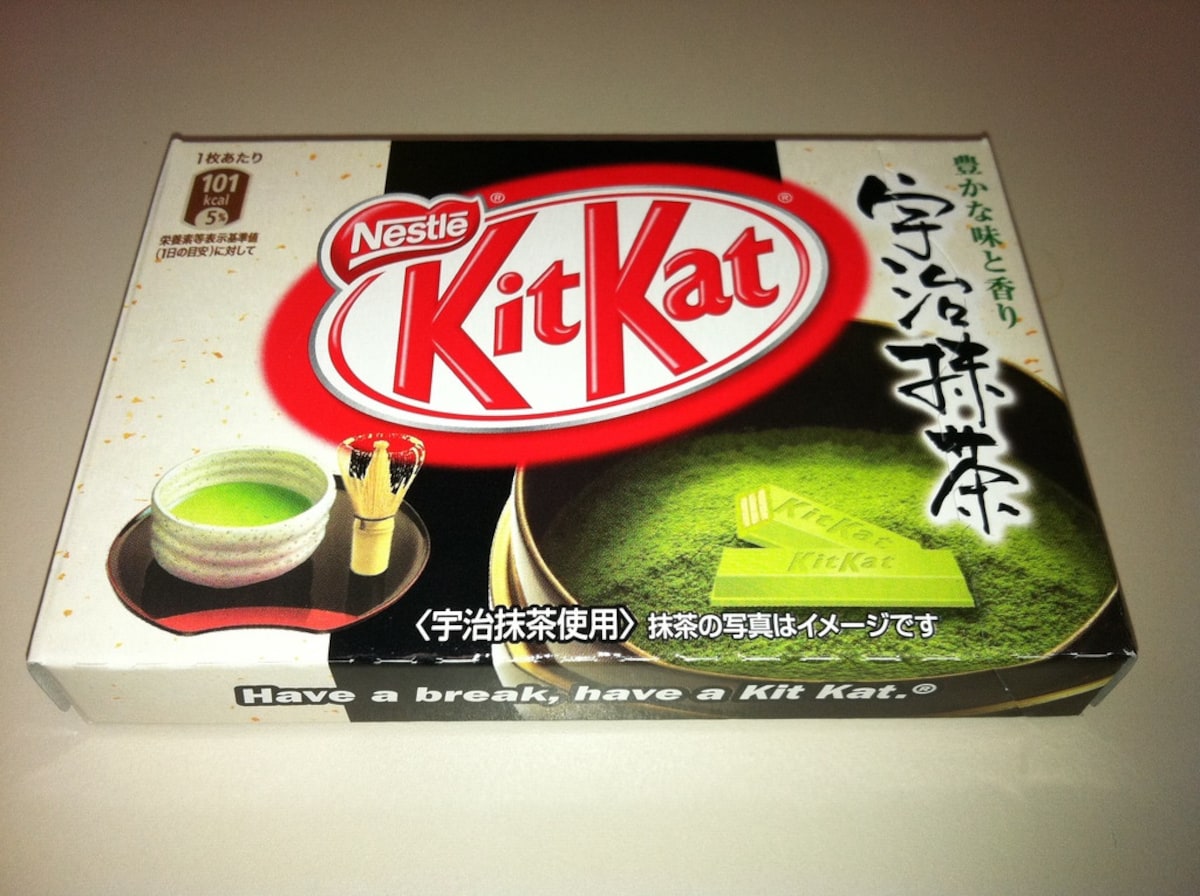 While not that crazy, matcha (green tea) Kit Kat is probably the one that screams Japan the most. Easily found around the country, from convenience stores to ¥100 shops, it's one of the favorite souvenirs for tourists on a budget. You might see an Uji Matcha version—in that case, Uji indicates a region near Kyoto famous for matcha production. Try coupling it with sweet adzuki (red bean paste)!
9. 'Adzuki' (Red Beans)
Oh, well... never mind. If you happen to be around Hokkaido, you could actually couple that matcha Kit Kat with the adzuki one. While this is a limited edition, you can easily buy it online from shops like Amazon.
8. Wasabi
Despite the name, the taste won't be that spicy, making it exotic enough for a souvenir, but not so terrible for sensitive palates. It calls to mind the subtle combination of chocolate with chili pepper.
7. Strawberry Cheescake/Amaou Strawberry
This Yokohama limited edition is incredibly divisive in the Kit Kat community. You be the judge! If you like the way it tastes, don't forget to gift some to a friend—the cute Mount Fuji-shaped box makes a perfect gift! If you're a fan of strawberries, but not so much cheesecake, try the alternative Amaou strawberry flavor, which celebrates this delicacy from Fukuoka.

If Yokohama is too far from you, Amazon can help. Amaou Strawberry Kit Kat can be found here.
6. 'Beni-imo' (Purple Sweet Potato)
Sweet potatoes have one of those recognizably plain flavors that seem to go with everything—both salty and sweet. The cute lavender color of this Okinawa-inspired Kit Kat is also a plus! If you're far from Okinawa and Kyushu where this flavor is sold, you can buy it on Amazon here.
5. Baked Pudding
This might not be the most Japanese of tastes but it's recommended to bake these pudding Kit Kats in a toaster oven, which gives it a nice, crunchy texture on the outside and smooth creamy white chocolate on the inside. We actually agree it tastes better this way, but try it yourself and let us know what you think. You might also find a sweet potato version, which is a bit less sweet but made to be baked.
4. Sakura/Sakura matcha
Sakura (cherry blossom) Kit Kat are only available seasonally, but if you're in Japan between March and April you shouldn't miss them! Most recently, the sakura-matcha combo seems to have taken over the sakura-only version. If you're in Japan outside of the cherry blossom season, you can still buy this Kit Kat on Amazon here.
3. Shinshu Apple
Nagano Prefecture is well known for its apple production, and this Kit Kat (taking its moniker from Shinshu, the feudal name for the province) celebrates regional pride with the fresh, tart taste of apple coupled with the sweetness of chocolate. Nibbling on these may actually make you think there are thinly sliced bits of apple hidden between the wafers!

Once again, even if you're nowhere near Nagano you can find this treasure online.
2. 'Nihonshu' (Japanese Sake)
With its subtle yet unmistakable taste of nihonshu, the proper Japanese word for what we call sake in the Western world, this specialty is a nationwide favorite. These Kit Kat are great souvenirs, as some locations (including Tokyo's Narita Airport) sell them in cute bottle-shaped boxes!
1. Iwaizumi Yogurt
This Kit Kat makes it to first place not necessarily for its taste, but for being sweet in another way. In 2016, Typhoon Lionrock caused heavy damage in northern Japan's Hokkaido and Iwate Prefectures (a region already undergoing reconstruction from the 2011 tsunami). Nestlé is collaborating with a well-known local dairy producer, Iwaizumi Milk, which itself suffered great losses due to the typhoon, to deliver this limited edition Kit Kat all over Japan. The product went on sale May 22, 2017, and for each purchase, ¥10 will be donated to the distressed region.

There are so many unique Kit Kat flavors in Japan that we couldn't possibly list them all, so don't forget to share with us your favorite in the comments!