Things to Do in Golden Week in Kansai
Himeji Castle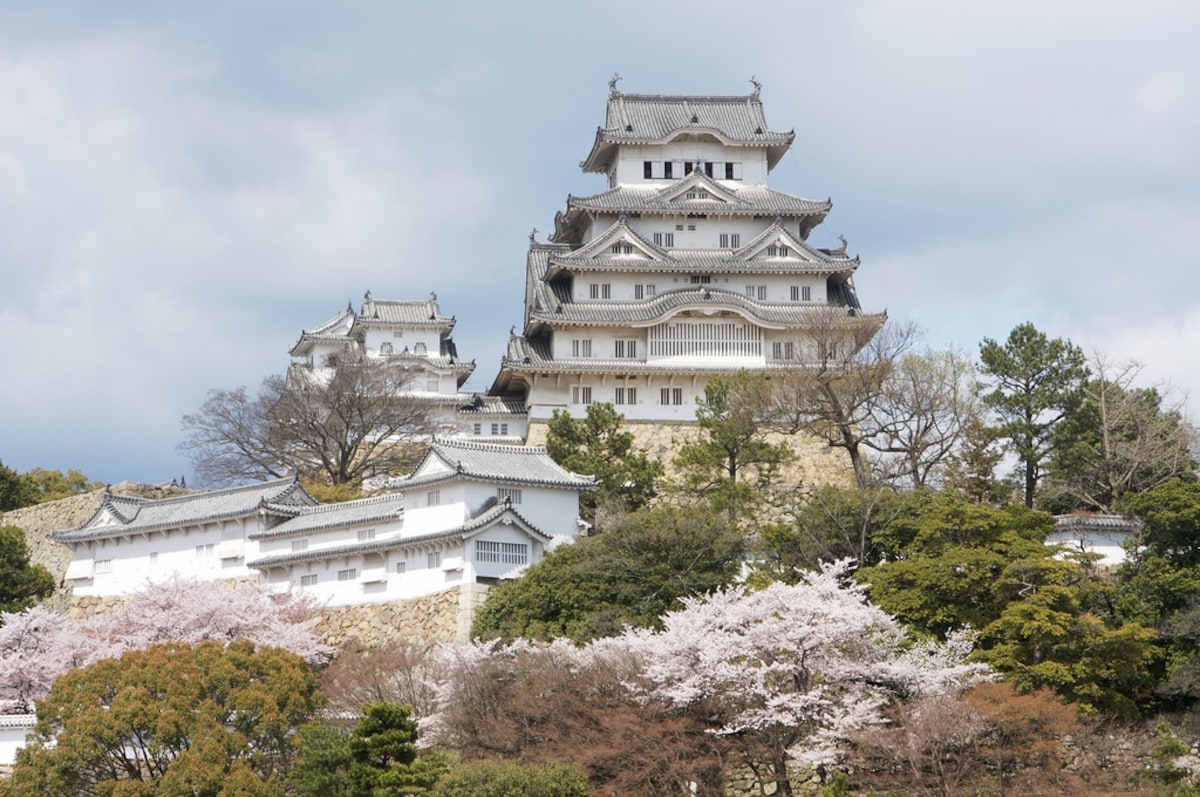 Designated as a UNESCO World Heritage Site in 1993, Himeji Castle has been dubbed the "White Heron" due to its stunningly white exterior. After going through years of renovation using traditional methods, the castle reopened to the public again in 2015, reinstating its status as one of the most beautiful castles in Japan. The castle itself is unlike other castles that have been transformed into museums. Visiting this place will give you an insight of what the castle originally looked like when it was first erected.
Shinsekai
Shinsekai, which literally means "new world," is the food hub of Osaka. There are many restaurants and outlets offering a variety of local Osaka delicacies, from takoyaki (fried octopus balls) to okonomiyaki (fried savory pancake) and the especially popular kushi-katsu (a variety of deep-fried meat and vegetables). Head down to Shinsekai to fill your stomach without hurting your budget.
Arashiyama
Arashiyama is located just northwest of Kyoto and is home to a famous bamboo grove and monkey park. You just might find yourself getting lost in the dense bamboo forest and the surrounding nature while stumbling along historical temples and shrines nearby—without the congestion you might find in Kyoto. This is a beautiful, unique spot in Kansai that you wouldn't want to miss.
Kitanocho (Kobe)
Kitanocho is aptly located up towards the mountains in Kobe. A quick bus ride or a good, healthy walk uphill will get you to this district. After the Port of Kobe opened to foreign trade in 1858, diplomats and those selling goods from abroad settled in this area. A lot of the buildings replicate architectural designs from their respective countries and are now open as museums showcasing the history behind the area.
Nara Park
Nara Park is a very popular spot in the city, famed for its roaming deer that you can feed and also for its historical shrines and temples surrounding the area. However, the park is large enough for you to get lost and immersed in the natural surroundings, and find solace away from the bustle of tourists. Visit the various museums in the vicinity, the historic hotspots or just chill with the deer in the vast open space available.
Bonus Hotspot — Lake Biwa
Though Lake Biwa is technically not in Kansai, the largest lake in Japan is easily accessible by Japan Railways (JR) from both Osaka and Kyoto. Alight at Omi-Maiko Station to relax on the beach and then swim in the freshwater, or head into the mountains to attempt some of the challenging hiking courses available. Alternatively, take a few days to rent a bicycle and loop around the 230-kilometer (143-mi) circumference around the lake to get the most out of the visit.