JR Explained
Japan Railways, once government owned, began running privately as six passenger-carrying and non-passenger-carrying subsidiaries in 1987. As a result, each JR company has its own color, region and even a branded IC card (though all are interchangeable throughout the nation). We'll break down the six railways that serve as the veins of Japan.
JR Hokkaido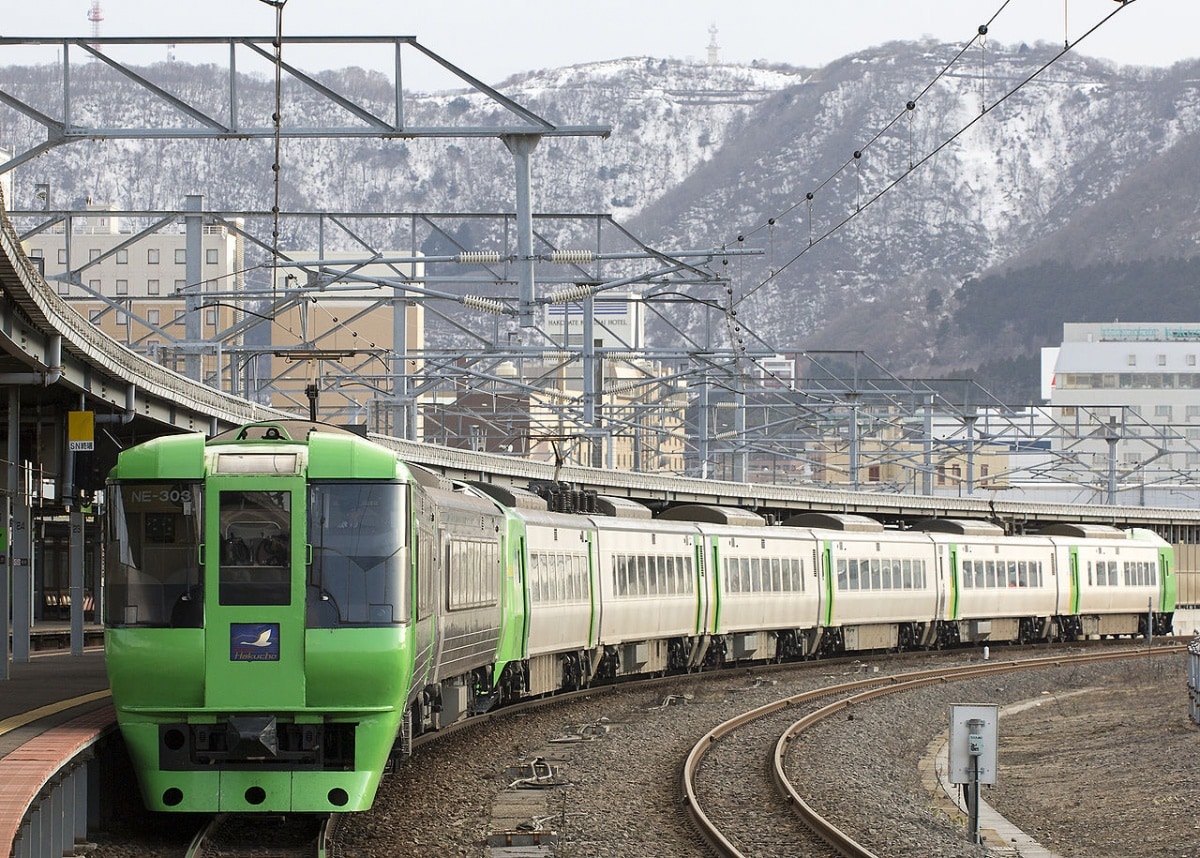 JR Hokkaido, sporting a light green logo and the Kitaca IC card, serves the whole northeastern island of Hokkaido with 21 lines plus one shinkansen line, the Hokkaido Shinkansen Line. Opened March 26, 2016, the line stretches from Shin-Aomori to Shin-Hakodate-Hokuto. The path delving further into the heart of Hokkaido, all the way to Sapporo, is slated to start running in March 2031.
JR East
The best known JR company, JR East serves Greater Tokyo, including some of the busiest lines such as Yamanote and Sobu Lines. Besides the capital region, it branches out to Tohoku, Hokuriku and part of Chubu. It's the only JR division that operates five shinkansen running out of Tokyo along with over 70 lines. As East Japan is the most populated region, JR East Japan is also the most profitable among the sister companies. Known by its ubiquitous green color, the JR East IC card, the Suica, is made cuter with a penguin mascot!
JR Central
Also called JR Tokai, JR Central's orange logo can be seen all across the central part of Honshu Island—from where JR East left off in Shizuoka, covering Atami, Nagoya and other regions, all the way to Kansai, where JR West starts. Riders can use the Toica IC card across 15 lines plus the Tokaido Shinkansen Line, the most heavily traveled high-speed rail line in the world, that runs from Tokyo to Osaka.
JR West
Recognizable by its blue logo and Icoca IC card, JR West serves the rest of Honshu beyond JR East and JR Central, which mainly includes Kansai (West Japan) and Chugoku (Hiroshima, Okayama, Shimane, Tottori and Yamaguchi). JR West operates around 60 lines, two shinkansen (Sanyo and Hokuriku) and one ferry that connects passengers to the famous Miyajima Shrine in Hiroshima.
JR Shikoku
JR Shikoku, in its light blue glory, serves only the Shikoku region. As Shikoku is mostly rural with a low population, JR Shikoku is also the smallest among all JR companies. With only 9 lines and no shinkansen, it doesn't have its own branded IC card. Although it does not offer as many lines as the others, JR Shikoku is still the only rail that runs across all four prefectures in Shikoku, providing great service to train travelers on the island.
JR Kyushu
With its bold red logo and Sugoca IC card, JR Kyushu serves all Kyushu, the most southwesterly major island of Japan. JR Kyushu runs over 20 lines, one shinkansen line and two ferries; one of the ferries actually runs from Fukuoka to Busan in Korea! As Kyushu is another destination full of tourists, JR Kyushu has many plans to expand its network, including its shinkansen services. One thing special about JR Kyushu that it offers "DS (Design & Story) Trains," which incorporate local history or innovative ideas into the train designs. The most popular DS train is the Sweet Train, which provides fabulous desserts and treats on a memorable sightseeing route!