Neko Box Delivering Spring to Your Doorstep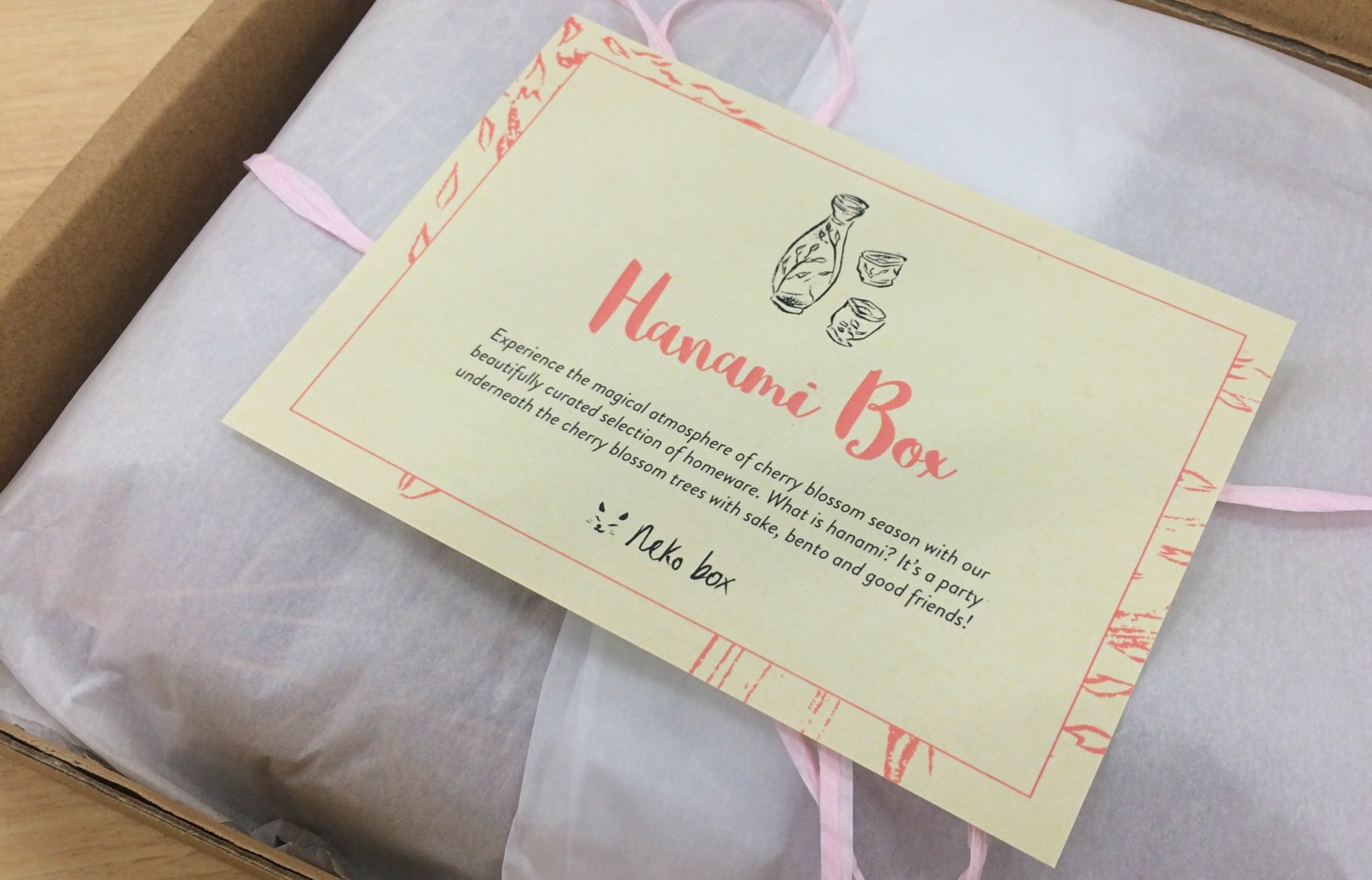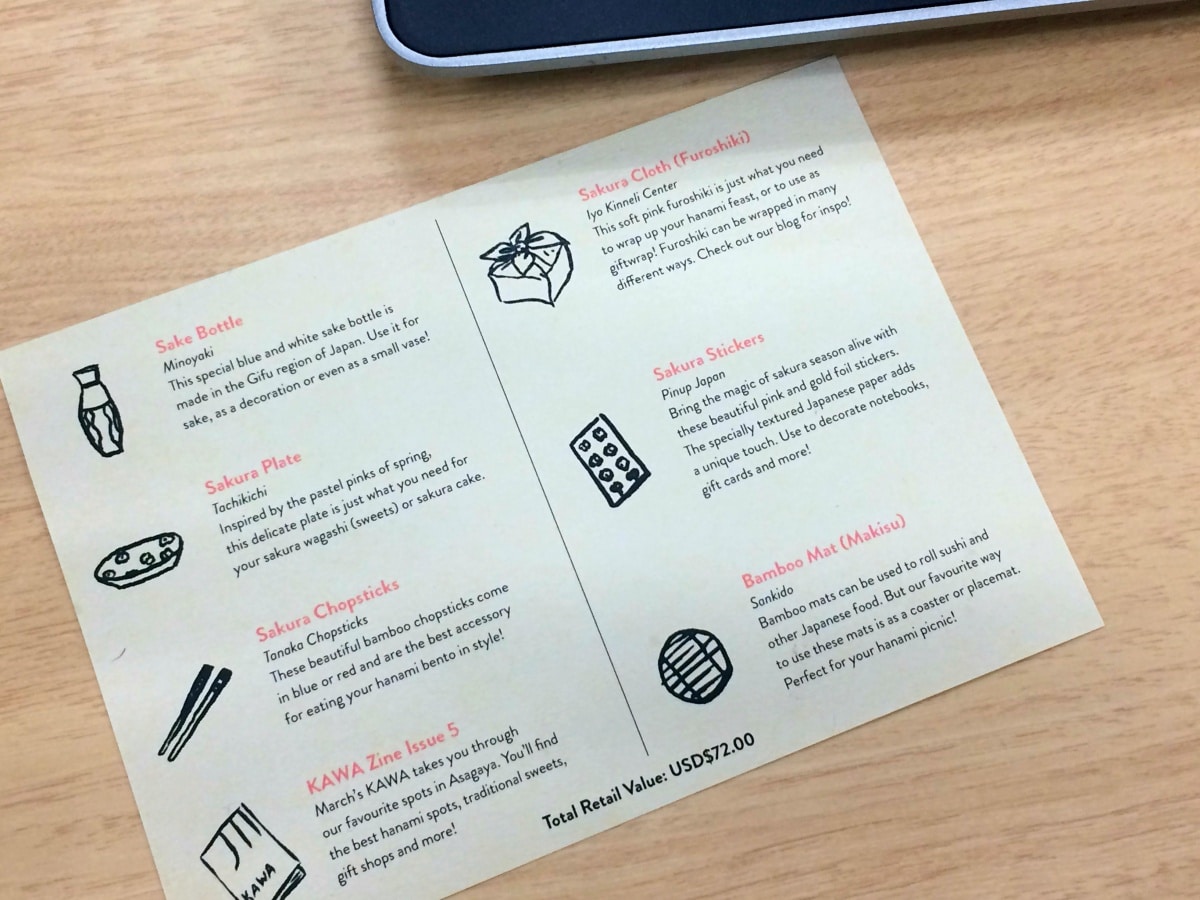 Last month, we received our very first Neko Box, a really cool Mount Fuji-themed package, and went over some of the details of the innovative subscription service. This month, however, we were treated to a gorgeous and timely sakura-themed box. Let's take a look at some of the items within!
Just like last month, opening this new box was so exciting. Our team gathered around to see what was waiting inside. And again, we were not at all disappointed by the contents. From adorable cherry blossom stickers to the elegant sakura plate, this box was cuteness overload. After removing all the carefully wrapped goods, we passed them around and remarked about how well the items went together as a set.
Now that the cat's out of the box, let's break down what was waiting for us this month. Counterwise from top left:

• KAWA Zine Issue 5
• Sakura furoshiki
• Minoyaki sake bottle
• Cherry blossom chopsticks
• Makisu bamboo mat
• Washi paper stickers
• A card describing all the items within
• Tachikichi sakura place
• Two discount cards

Besides falling in love with the lovely seasonal pink items that represent the coming of spring in Japan, you'll truly appreciate the quality of the goods. We once again get Mino-yaki ware like we did last month, but you will be amazed by the stunning sakura plate from Tachikichi, a company that's been around since 1752. What a find!
And if you got last month's box, then you simply must put the two sets together and have a nice relaxing snack while sipping some sake under the falling sakura petals this spring. We imagine you'll be looking forward to adding more gorgeous and uniquely Japanese pieces to your collection each month with your subscription to Neko Box.

Get the full details (and treat yourself to some Japanese goods while you're there!) at the Neko Box website below.