Samurai Signs Teach Bathing Etiquette & More
Iwate Prefecture in the northern Tohoku region has been implementing a plan to welcome foreign travelers to the area since April 2016 with a set of pictograms for local businesses to download and use. Titled "Ten Ways to Make Travelers Happy," this collection of black-and-white icons is designed to catch the eye of tourists.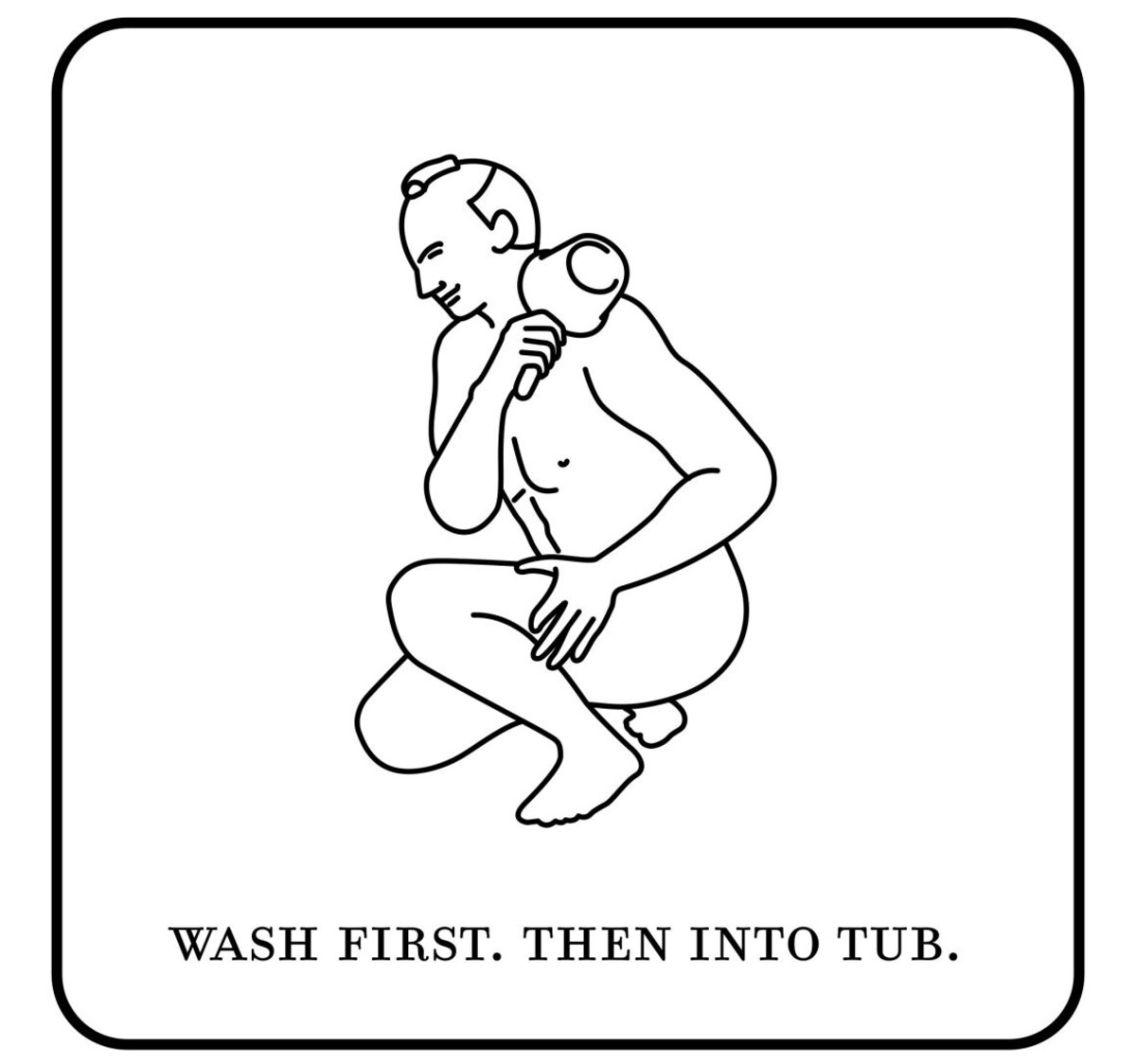 The samurai is instrumental in providing guidance for first-time visitors to Japan's public baths.
The samurai also asks visitors to avoid washing inside the tub. Obviously, smuggling your crab friends into the bath inside your hair is off-limits too.
He's also here to spoil the fantasy of drinking refreshing Japanese sake while bathing.
As well as helping foreigners out with the finer points of bathing, the Japanese warrior also appears in a number of pictograms to disperse some other handy information too. Here he's letting us know the level of spiciness contained in certain dishes.
And here he lets us know which dishes are good for vegetarians.

To see the full set of 26 pictograms in the "Ten Ways to Make Travelers Happy" series, check out the official website here.