Kanazawa's Geisha & Samurai Districts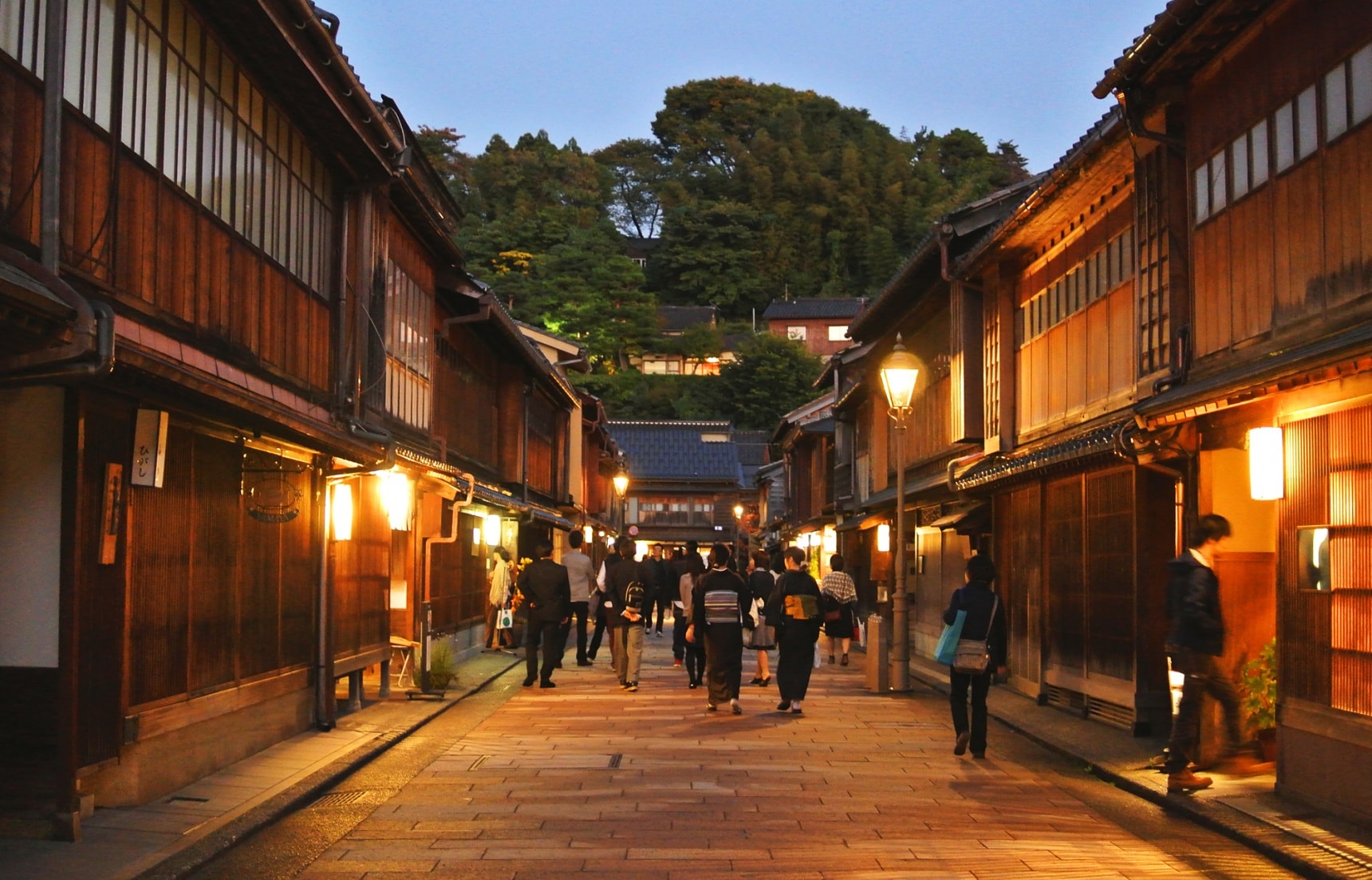 Nagamachi Samurai District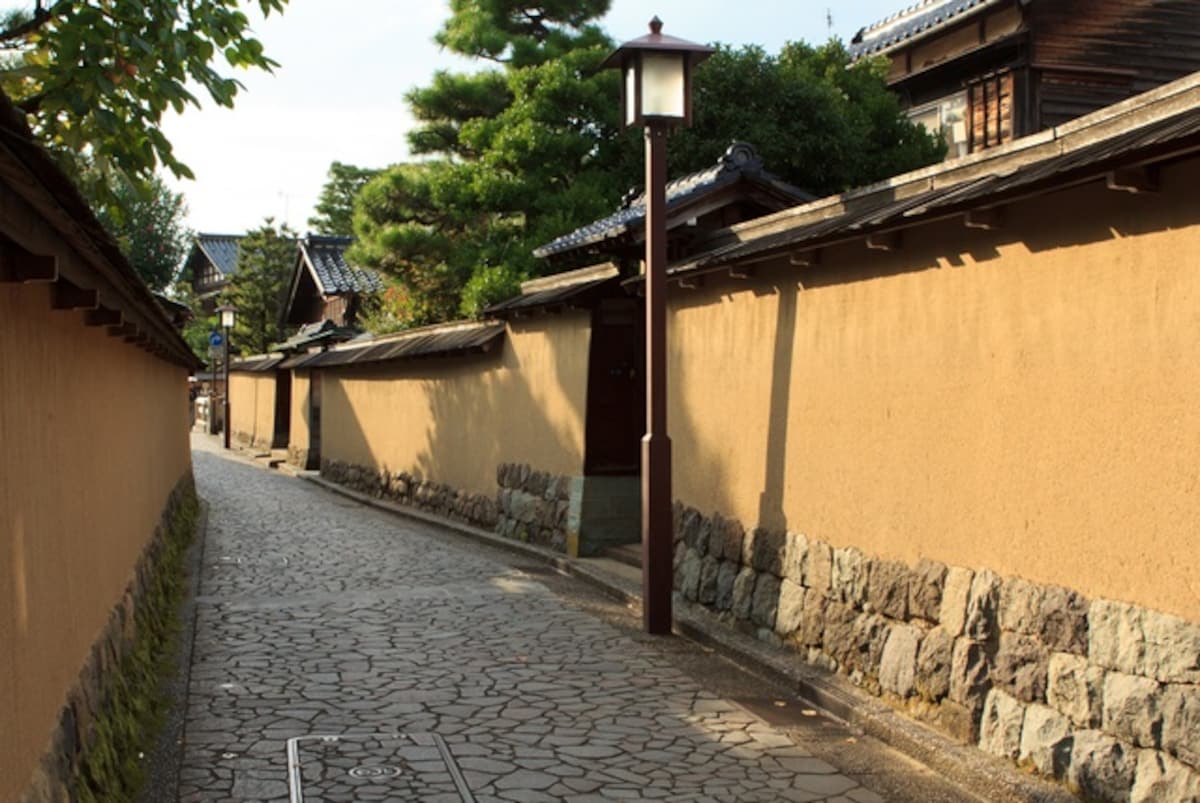 A short walk from Kanazawa Castle is the Nagamachi Samurai District (Nagamachi Buke Yashiki), a well-preserved area where the samurai of Kanazawa once lived. It's a wonderful place to soak up the atmosphere of feudal Japan and the samurai age with narrow, winding streets lined with traditional mud-tiled walls and old samurai houses.

One of the highlights is Nomura-ke, a restored samurai residence where you can read about the lifestyle and see artifacts of this bygone era. Here, it's easy to let your mind wander and imagine you're a samurai waking these ancient paths.
Nishi Chaya District
The Nishi Chaya District is one of three traditional tea house districts in Kanazawa, along with Higashi Chaya and Kazuemachi. A chaya is an exclusive tea house or restaurant, where geisha entertained guests with song and dance. These tea houses and geisha districts still preserve the historic charm and exotic atmosphere that was typical during the Edo Period of ancient Japan. Nishi Chaya is a compact area with one main attraction, a museum, which displays the history and traditions of the district.
Higashi Chaya District
The picturesque Higashi Chaya district is designated as one of Japan's Cultural Assets with its historic buildings giving you a glimpse of what a geisha district in ancient Japan looked like. Located to the northeast of Kanazawa Castle, the area was established in the early 19th century as an entertainment center for geisha and their wealthy patrons.

The atmosphere of the historic main street is enhanced by the slatted wooden facades of the old buildings, seen without any visible electric poles and wires, which have been removed to add to the authenticity. You can take a look inside many of the old buildings, which have been converted into museums, shops and restaurants.

The Higashi Chaya District is the one of only a handful of places outside of Gion in Kyoto, where you can still see real geisha walking the streets on their way to evening appointments.