Get Crafty in Tohoku by Making 'Kokeshi'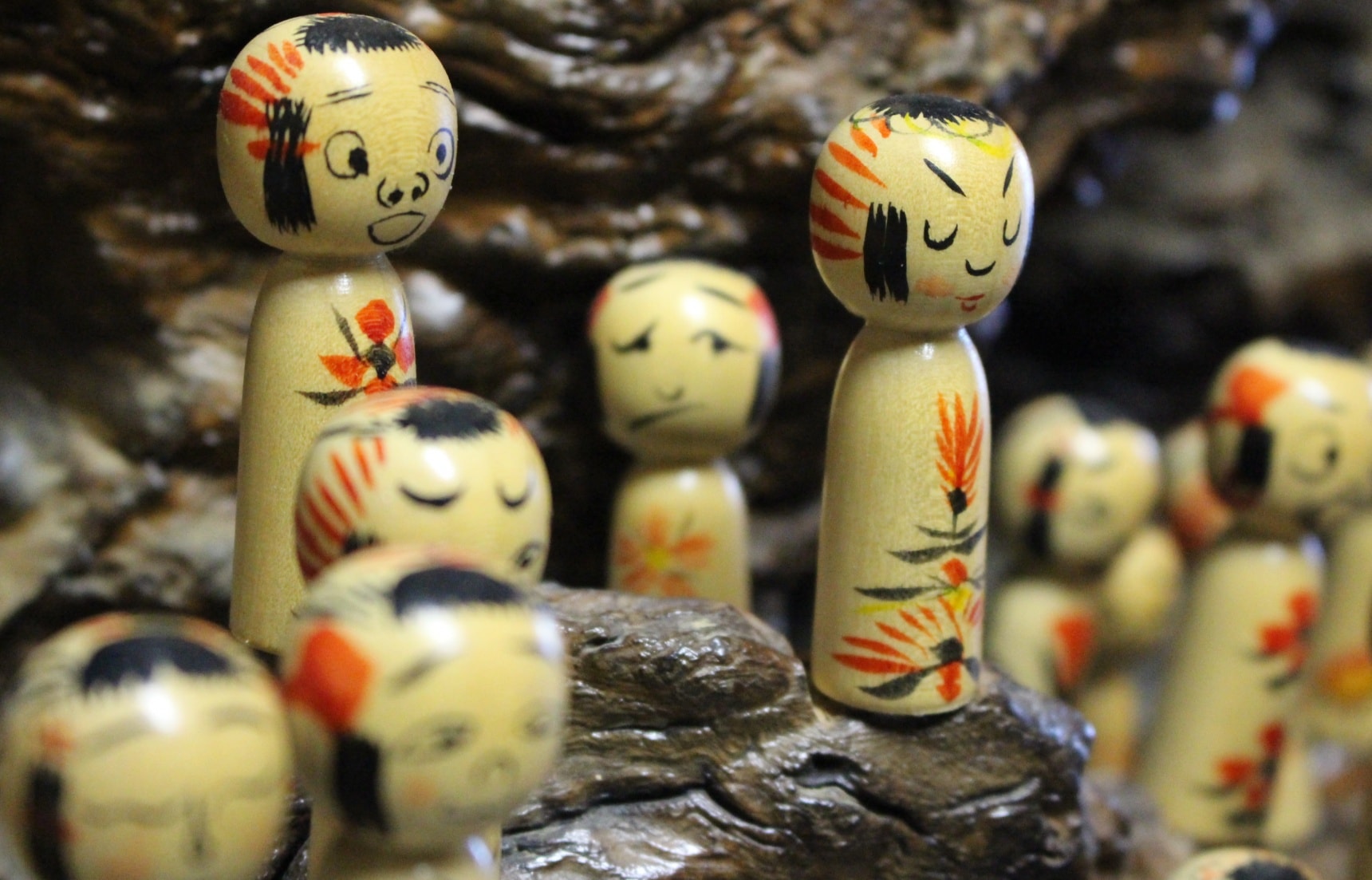 Tohoku is famous for being the birthplace of darling dolls called kokeshi, handmade wooden dolls that have been around since the late Edo Period (1600-1868). And during my time there on a guided tour of the region, I was lucky to be able to make my very own kokeshi doll.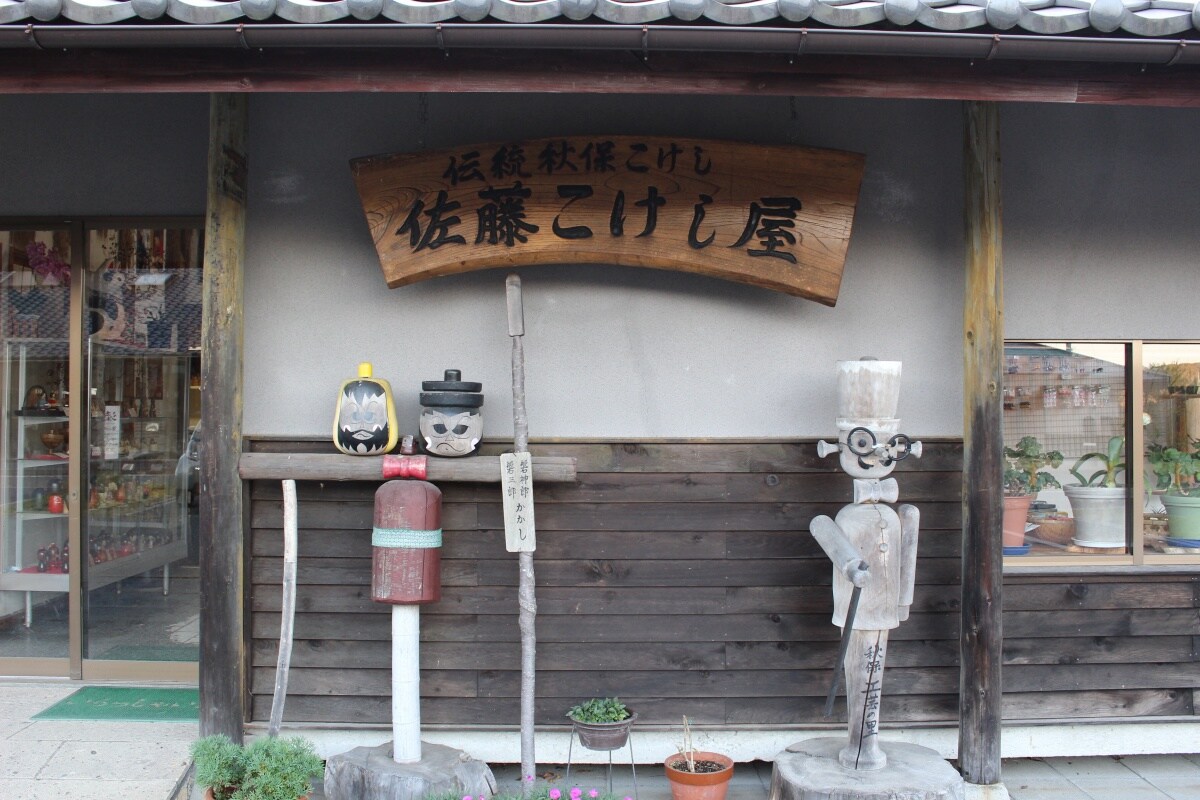 To do that, our guide led us to the Akiu Traditional Crafts Village (秋保工芸の里・Akiu Kogei no Sato, also known as Akiu Craft Park), home to a few different stores and workshops. We walked into the Sato Kokeshiya (pictured above) and, after meeting our teacher for the session, sat down for a quick tutorial.
Though the lesson was in Japanese, there was a poster on the wall that showed very clearly the progression we were to follow. Our patient sensei talked us through the painting process, showing us step-by-step on the poster.
We began with eyebrows and made our way down to the eyes and nose before heading back up to add the hair.
Once we got the main facial features out of the way, we began to experiment with other colors. (How am I looking?!)
Aside from black, red, blue and yellow paints were made available to us. Of course, you could get creative and mix them to make other colors, such as green, orange and purple, but we opted to keep our creations a little more traditional.
Once we were content with our creations, our teacher took them into her secret laboratory.
Then again, maybe it wasn't so secret after all: After asking if we could see the next step, we were allowed in the back room!
We were given access to the workshop, where dolls were cut for intrepid students, such as ourselves, and later sprayed with a protective varnish to coat the painted wood and preserve the colors. (That one looks familiar!)
The final step is to let the dolls dry in the open air. They look good next to each other! Of course, if you're not feeling particularly creative, you can just buy one made by the experts.
Does it resemble me?

Even though we went as a part of a tour, anyone is welcome to give kokeshi-making a try. Head on over to the Akiu Traditional Craft Village to check out the different facilities, and be sure to grab some unique souvenirs for your friends and family!

Address: 54-20 Uehara, Yumoto, Akiu-machi, Taihaku-ku, Sendai City, Miyagi Prefecture
Japanese: 宮城県仙台市太白区秋保町湯元上原54-20
You can explore more of Tohoku here!